SAN ANGELO, TX – The driver of a silver passenger car escaped injury in a serious crash on E. 19th St. Tuesday morning that took out a utility pole.  
According to San Angelo Police Department Traffic Division investigating officer Long, a silver Nissan Sentra was westbound 300 block of E. 19th St. 
Witnesses say the car started sliding sideways for an unknown reason and left the roadway crashing into the utility pole.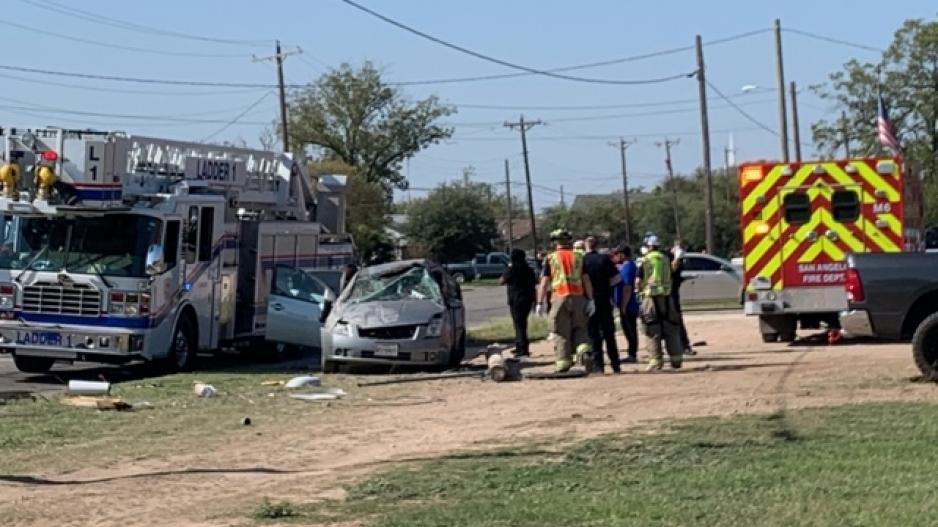 The pole was sheared off in the crash.  
Officer Long says there were no injures and the driver was issued a citation for causing the crash.