Authorities Warn of Dangerous Curve Google Maps Doesn't Show
WINTERS, TX – The Winters Volunteer Volunteer Fire Department is warning drivers of the risk of driving near State Highway 153.
According to the WVFD, they have responded to multiple rollover accidents on the first S curve going south from State Highway 153 on FM 2111. 
The WVFD has officially come out and claimed that the reason many of these crashes are occurring is due to a technical error.
"Google Maps doesn't show how narrow and curvy it is." said a WVFD Facebook Post. Here is a pic of the road Via Google Maps: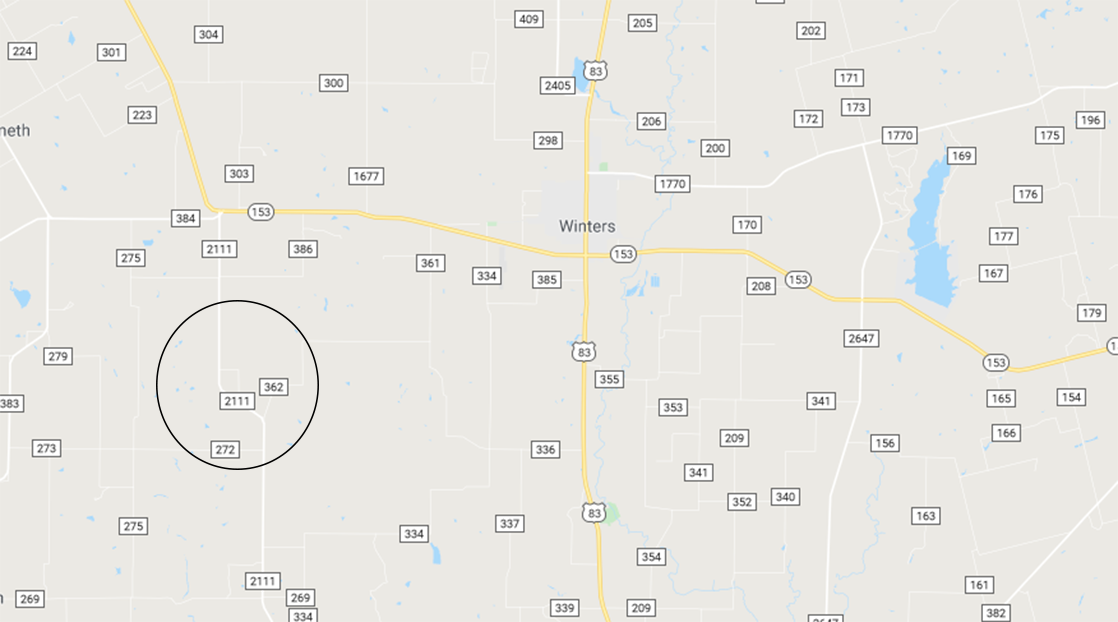 Next time drivers are in the area they are encouraged to remember to slow down to the posted speed limit or below when they approach the curve. Also, be aware of road conditions as this may play a big role in determining the driver's ability to make sharp turns at high speeds. 
Get more stories like this by signing up for our daily newsletter, The LIVE! Daily.