EXCLUSIVE: Car Collides with House in West San Angelo
SAN ANGELO, TX -- A car crashed into a house last night on the west side of San Angelo. 
According to witnesses on scene, on November 5, officers with the San Angelo Police Department were called out to the corner of Jefferson and San Antonio due to a crash where multiple cars collided with a house. 
Here is a picture of the house the following morning: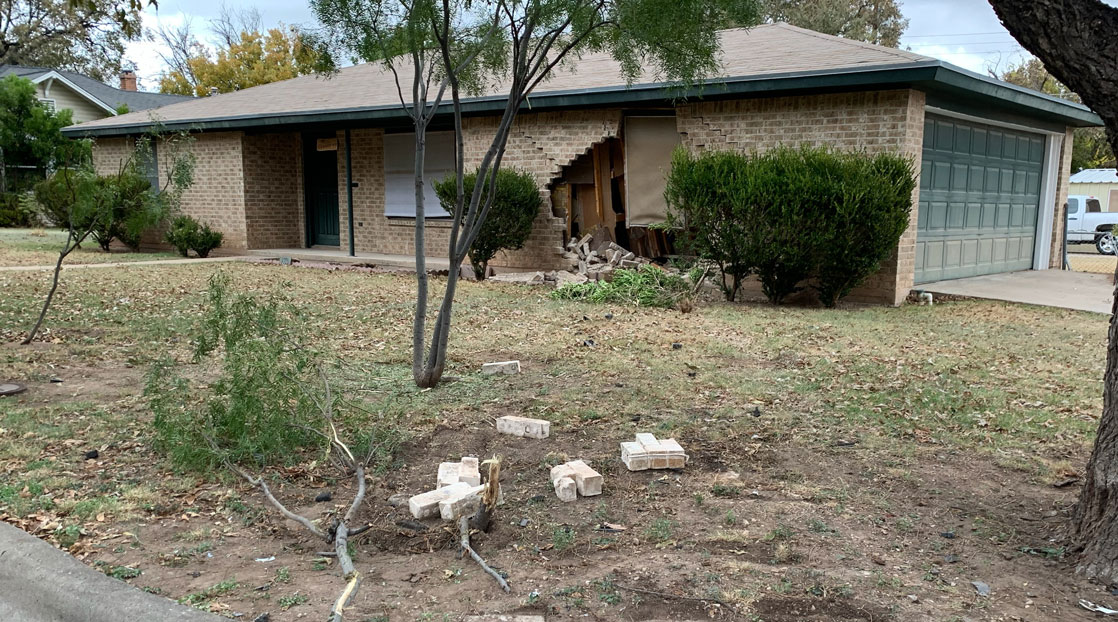 Multiple people on scene say the crashed happened when one vehicle ran a stop sign which forced one of the vehicles to go through the house. There other vehicle allegedly collided with the fence just three feet away from the home. 
It is unclear if there were any injuries but an ambulance was called to the scene. 
This is a developing story and more information will be presented when made available. 
Get more stories like this by signing up for our daily newsletter, The LIVE! Daily.