Reporter's Truck Consumed by City Sinkhole in Santa Rita
SAN ANGELO, TX — A sinkhole caused by a water main break beneath Taylor St. swallowed up a San Angelo LIVE! reporter Monday afternoon.
According to intercepted conversations on the public safety radio network, City crews were dispatched to S. Taylor St at Avenue J for "water coming up out of the pavement."
Our crack reporter, Matt Trammell, the newest of the crew here, eagerly departed San Angelo LIVE! headquarters and headed to the scene of the incident.
"I was driving slowly through the water on Taylor taking photos with my phone," Trammell said. The next thing he knew, the pavement around his GMC 2500 diesel pickup began cracking. Suddenly, the front, driver's side wheel fell into a deep hole in the middle of the street.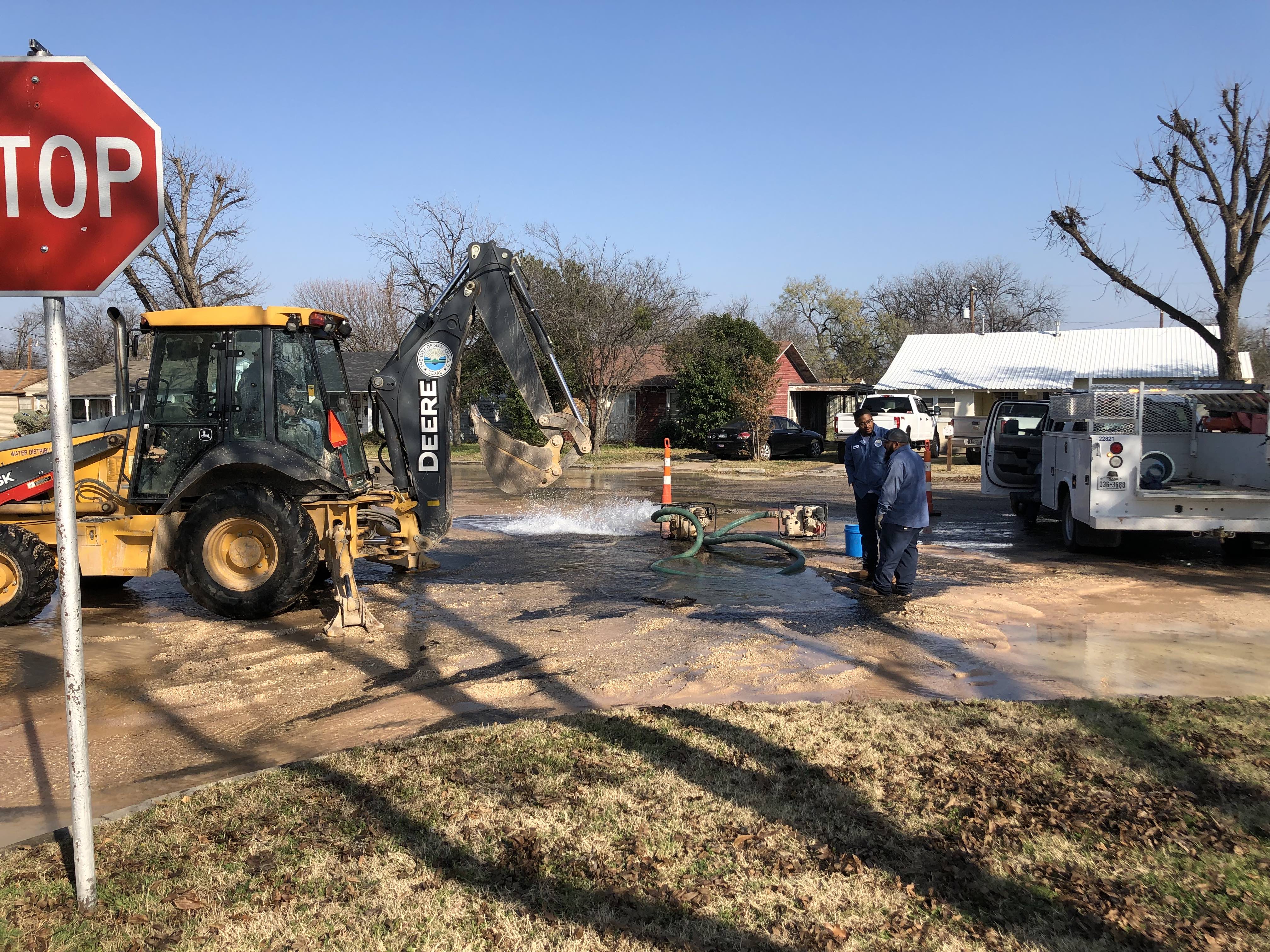 Above: City crews are working on a purported water main break beneath S. Taylor St. in Santa Rita on Dec. 10, 2018. (LIVE! Photo/Joe Hyde)
"The water was gushing by this time," Trammell said. "I'd say there was a foot-and-a-half of water on the driver's side."
A Good Samaritan with a truck and towline attempted to pull Trammell's truck out. "It wasn't going anywhere," Trammell said.
Trammell escaped through the passenger side door to safety just as City crews arrived.
San Angelo police insisted on calling Home Motors wrecker service. The total bill was $115 to pull Trammell's truck out of the sinkhole. San Angelo LIVE! paid for it.
No one was injured. Trammell had to take 30 minutes off to go home and change clothes. He was soaked.
Get more stories like this by signing up for our daily newsletter, The LIVE! Daily.