Cause of Victory Christian Center's Building Collapse Unclear
Updated 2:34 p.m. to add video.  
SAN ANGELO, TX— Update 11:40 a.m.: Nobody is presumed injured at the Victory Christian Center, where the roof collapsed late Friday morning according to San Angelo Fire Chief Todd Sanford.
A man mowing the grass at the church said he felt part of the roof hit him and he stopped mowing, turned around and saw the roof collapse on what appears the be the chapel of the church.
Right now crews are working to shut off the sprinkler system, which was damaged and set off when the roof collapsed.
No cause has yet been determined. 
Original Story: The roof at the Victory Christian Center at 1620 Sunset Dr. collapsed on Friday.
The San Angelo Fire Department and EMTs are on scene investigating the collapse.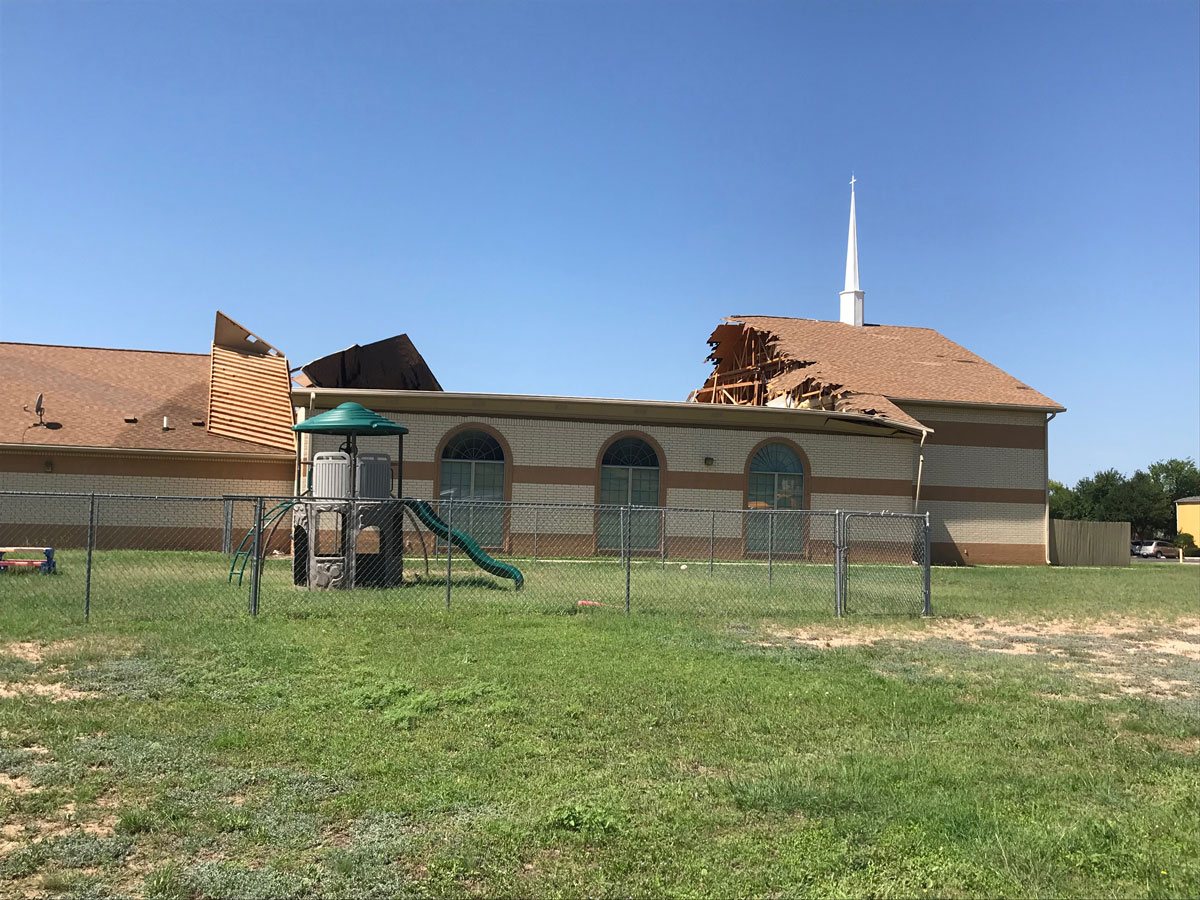 Above: The Victory Christian Center collapsed on May 25, 2018. (LIVE! Photo/Zoey Hanrahan)
There is no word yet if anyone was inside the building at the time of the collapse.
This is a developing story and will be updated as information becomes available.
Get more stories like this by signing up for our daily newsletter, The LIVE! Daily.