San Angelo Family Killed in Sterling City Crash Blessed by Facebook Fundraiser
SAN ANGELO, TX — We spoke with Hillary Clemens this afternoon.  She is the sister of James Clemens, who is also known as Jim.  
Hillary said of the fundraisers, local and nationwide support and messages of care, "the generosity and compassion of friends, and friends of friends or people we don't know at all and their friends.  There are so many miracles everyday to help us up.  I wonder if we will ever be able to show how grateful we are and how much they've touched their lives."
She also said her father, Jim's father, "wants to make sure everyone knows how much we appreciate everything."
We will keep you updated on the condition of the children according to the wishes of their family.  Below there are links to the event and fundraisers in progress.
Original Article: Facebook is officially in the "Go Fund Me" business and a San Angelo fundraiser held on the Facebook platform has attracted nationwide attention. Fay Li, a public relations agent in San Francisco working on behalf of Facebook, reached out to us to update us on a fundraiser initiated by Karisa Clemens' aunt, Teresa Burrell. Teresa's Facebook fundraiser has raised $87,345 for the family impacted by this tragedy.
The San Angelo family, James Clemens, wife Karisa, and five of their children, were driving back home to San Angelo in their 2005 Chevrolet Suburban last Saturday afternoon, April 7. On the southeast side of Sterling City, at the wide 90-degree turn on US 87 just outside of town, a red 2000 Chevrolet Tahoe careened out-of-control across the four-lanes, divided highway, and struck the Clemens' suburban.
Killed in the crash were James, the father; Karisa, the mother; and their 2-month-old daughter Juliana. Their four children were hospitalized and, according to Burrell, three are still fighting for their lives in a Fort Worth hospital, Cook's Children Hospital.
The woman driving the red Tahoe, Monique Deion Austin, 23, of Midland, was also hospitalized, and her 1-year-old son is recovering well, according to the DPS and reports.
Burrell, who lives in Salt Lake City, set up the Facebook fundraiser about a day after the tragedy. Her goal was $40,000 to help pay for funeral and continued hospitalization expenses for her nephews and niece who survived.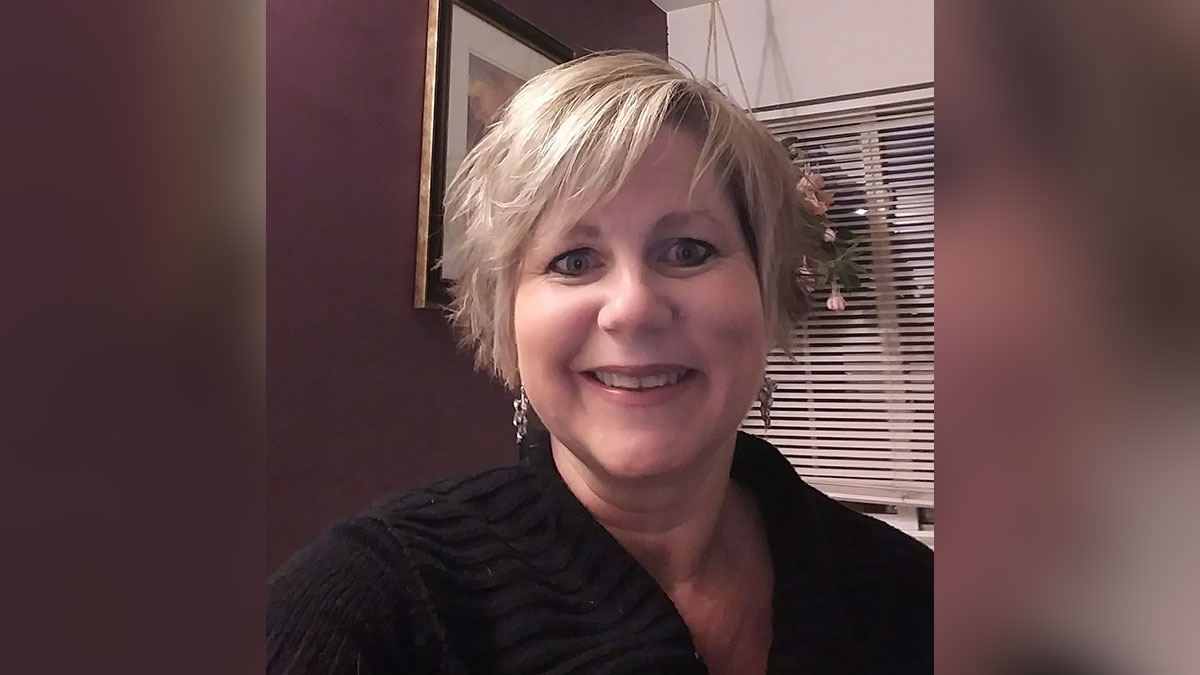 Above: Teresa Burrell
"Texas is truly an amazing state." Burrell said as we started talking on the phone Friday afternoon.
Facebook's communications department had gotten in touch with Burrell after the fundraiser went viral.
"It was intimidating. But the people were so genuine and kind, I just felt blessed," Burrell said. Facebook put out a call to the media, connecting Burrell with people who could help further publicize her fundraiser, no matter the distance from west Texas.
Burrell is the sister of Karisa's mother, Susan. The Clemens children affectionately call Susan "Ninny," Burrell said.
Wyatt Clemens, 4, one of the surviving children, is a "natural monkey," Burrell said. When he awoke at the hospital this week, he called for his Ninny. He told her, "I hurt. I just hurt Ninny. I love you." He suffered an aneurysm and had mini-strokes. This has resulted in some paralysis, so he is currently in a wheelchair. "It is so hard, but at least he is not in a bed with a bunch of tubes sticking out of him," said Burrell.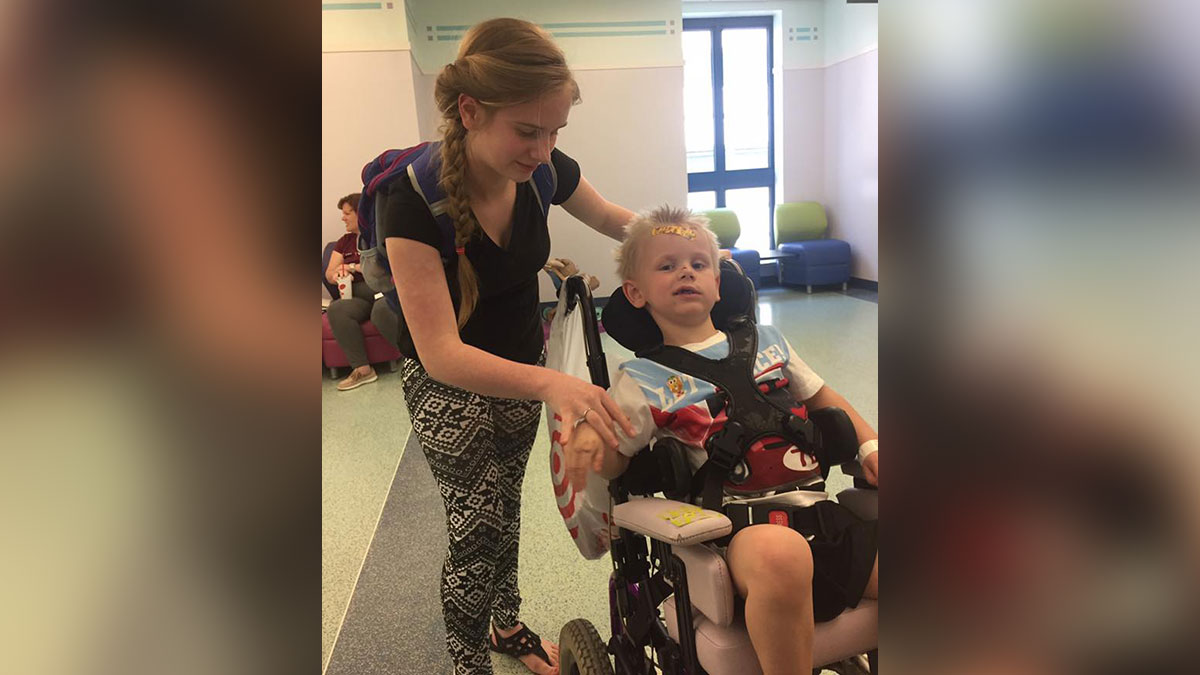 Above Wyatt Clemens in a wheelchair.
Zach Clemens is five years old. When he arrived at the hospital after the collision, he was conscious. They did not know that he had bruises on his lungs. Since his latest surgery, to remove shrapnel embedded in his head as a result of the accident, he has not regained consciousness, Burrell said.
Angela Clemens is eight years old. After arriving at the hospital, she opened her eyes once. She has not regained consciousness, Burrell said.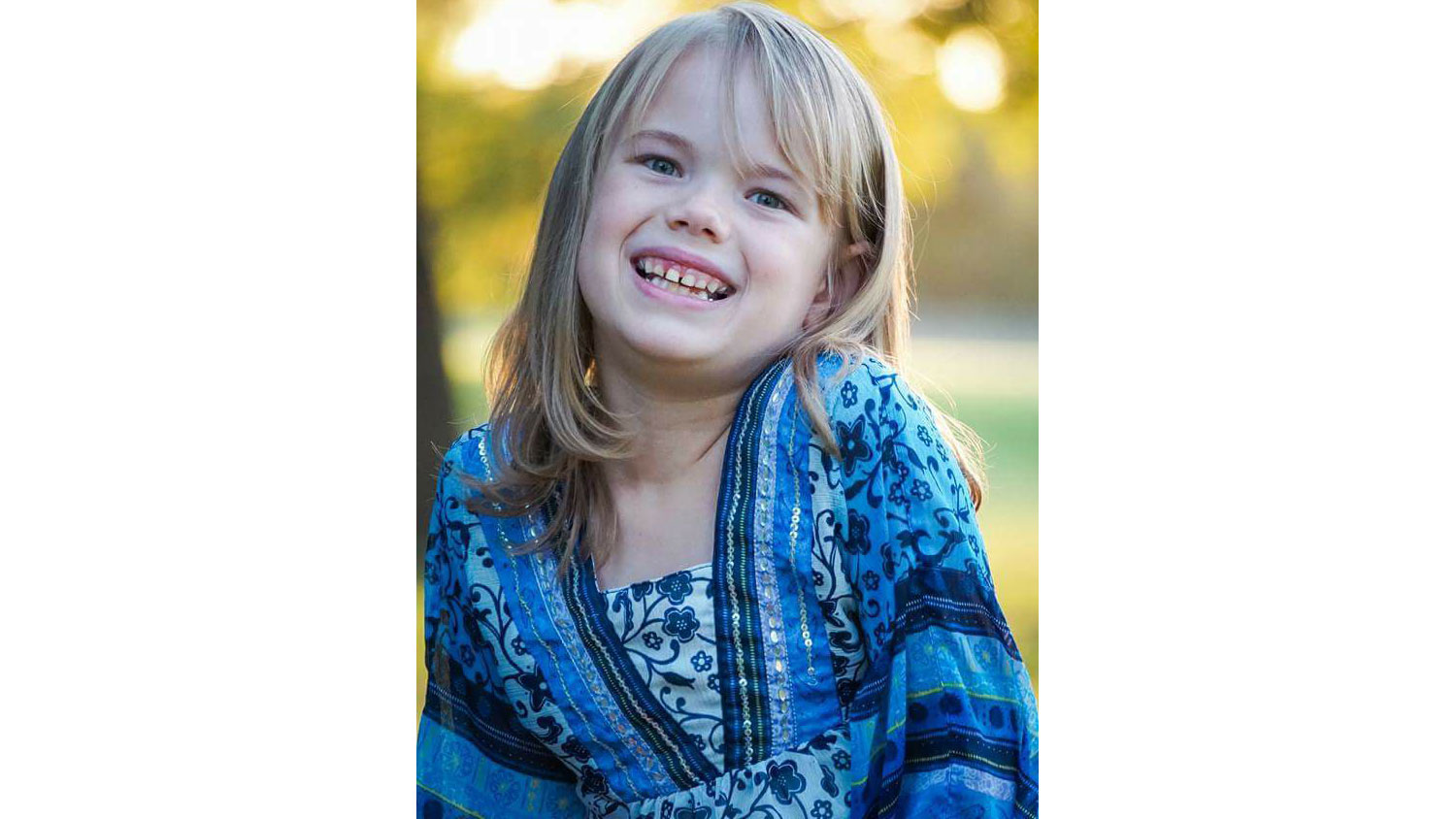 Above: The oldest, 8-year-old Angela Clemens
The youngest child who survived was 2-year-old Nicholas. According to the DPS report, he was not seriously injured.
"We want people to know we are at peace. So many strangers have said they are thinking of us or praying and whatever their religion is, we have felt that. The genuine outpouring of care and support… we feel it. This will be a long journey and it is a privilege to help and support," Burrell said.
"We know it's going to be okay — we just don't know what that means right now."
Burrell's Facebook fundraiser is still active. You can still donate online here.
There is also a barbecue fundraiser planned for April 28. Details.
More coverage on this crash:
Get more stories like this by
signing up for our daily newsletter, The LIVE! Daily
.