SAN ANGELO, TX - This afternoon, a recently purchased vehicle went up in flames at the Apple Tree Apartments, 607 Parsons Street.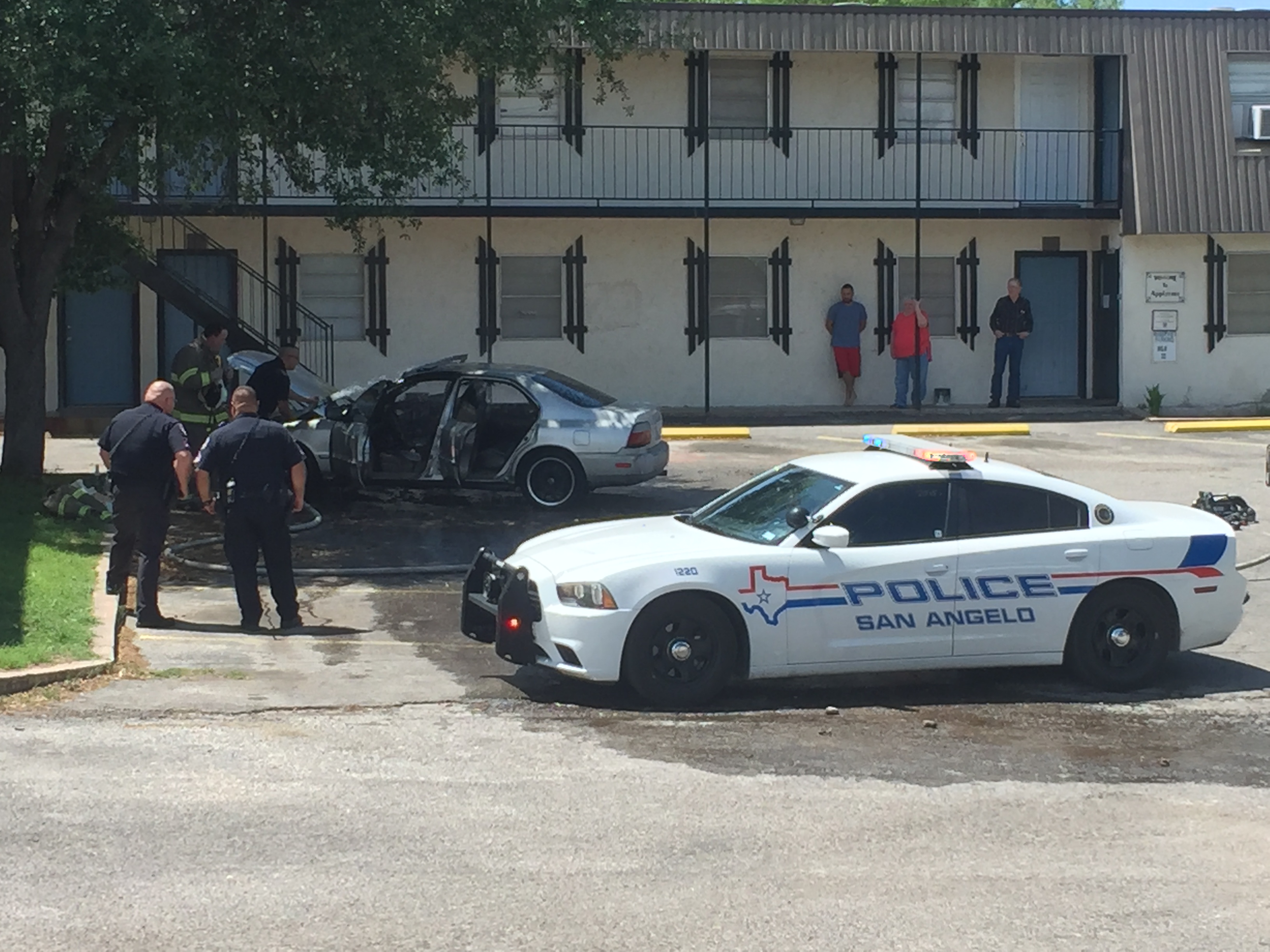 At around 2 p.m., the owner of the vehicle left, and not long after that, the fire started. Two San Angelo Police officers arrived on scene before the fire department, and one of them grabbed a small fire extinguisher out of his squad car and attempted to put out the fire, but he was unable to smother the flames. Luckily, San Angelo firefighters showed up and finished the job.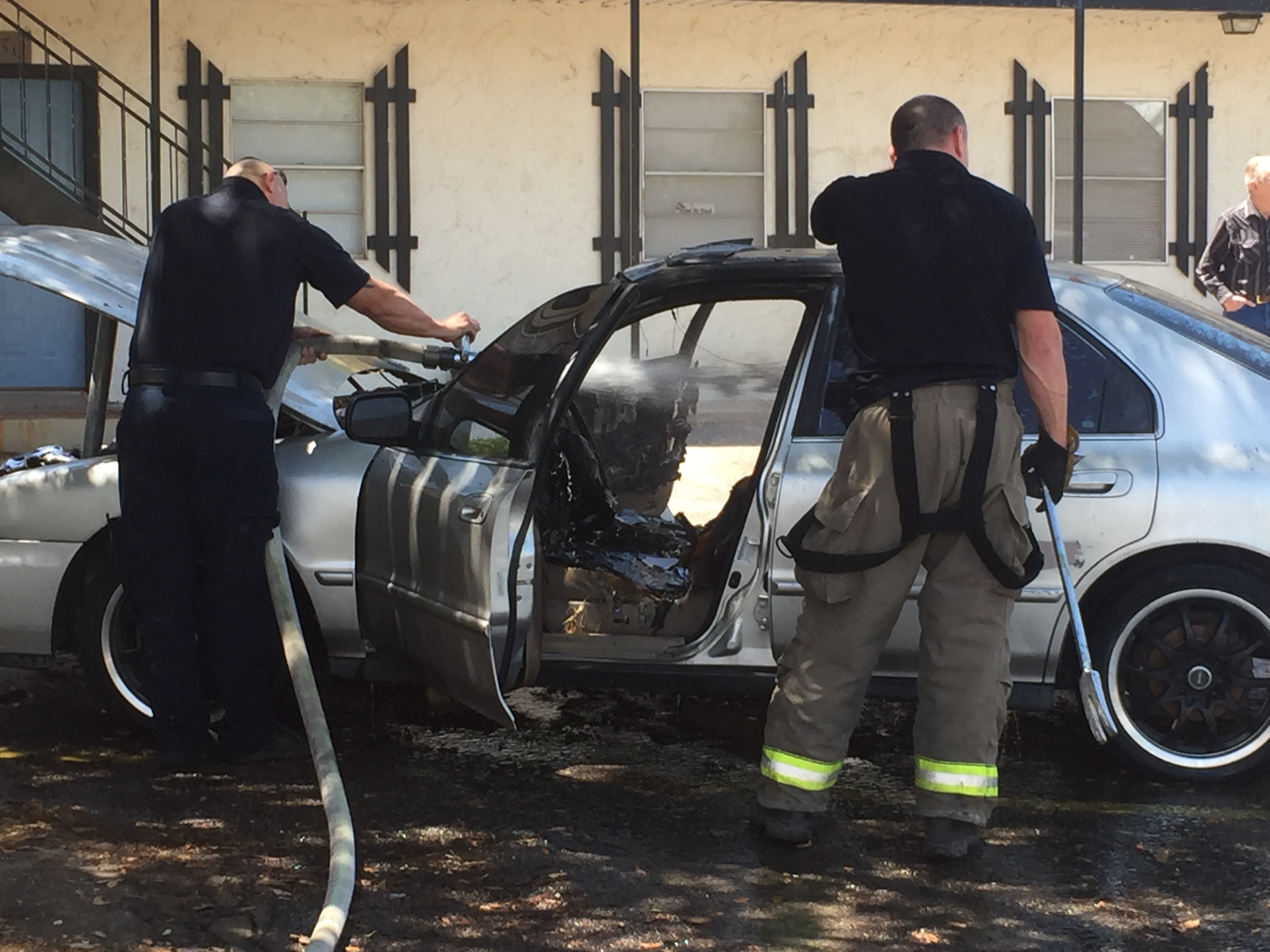 The owner of the vehicle showed up about 30 minutes after the fire had been put out, and stated he just purchased the vehicle over the weekend. He also said had taken the battery out of the car before leaving the apartment complex.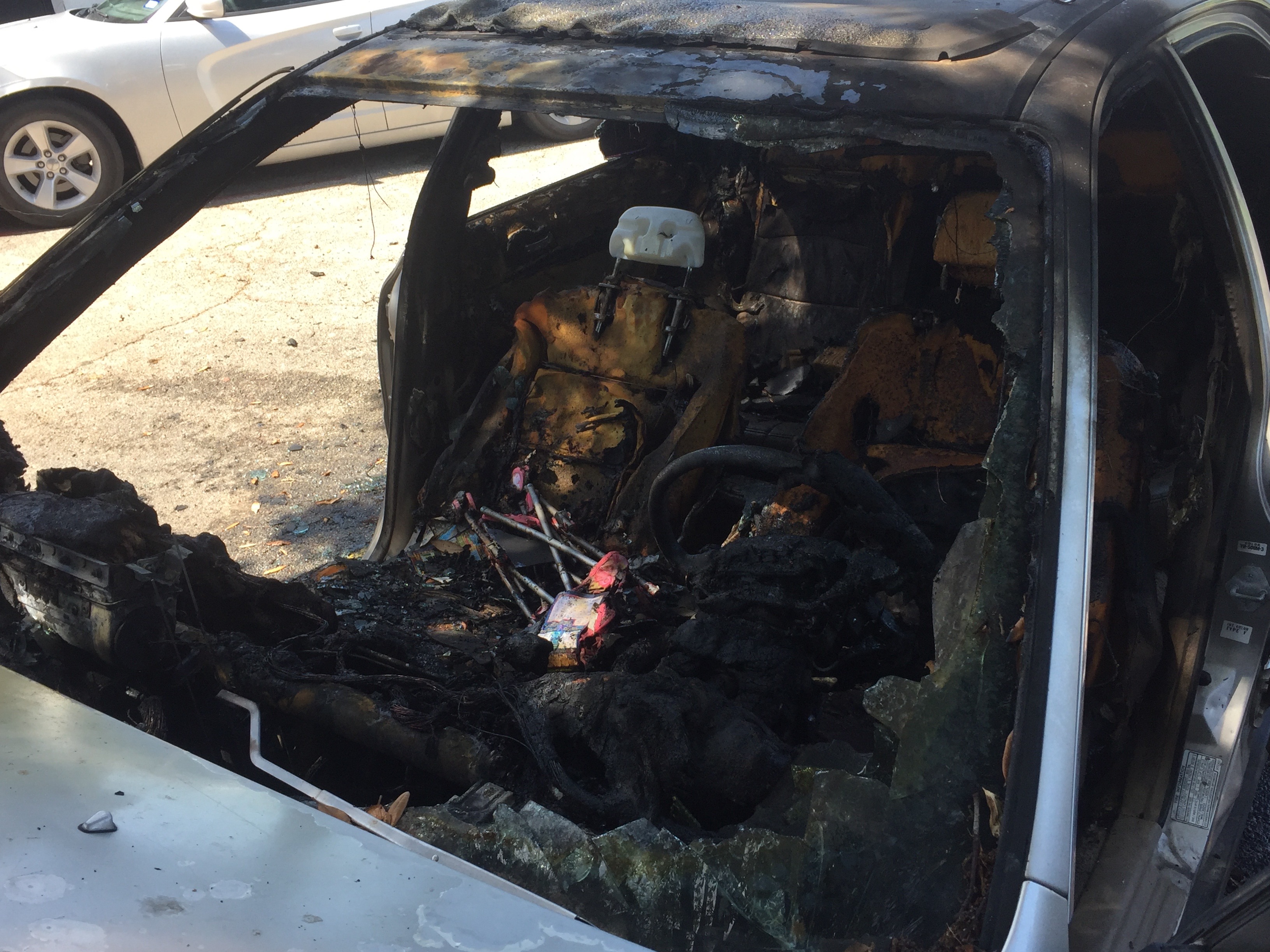 As for how the fire started, Fire Inspector Kimberly Ingram said the signs appear to be electrical, but there was no battery, so further investigation is underway.
"Right now, it's an undetermined fire because I just don't have enough information to make a decision," she noted.
The fire inspector, however, mentioned that people need to remember to be conscientious of what they're leaving in their vehicles, including children, with the heat underway. It doesn't take long for fires to catch and destroy a vehicle as seen in this case.
Most Recent Videos