"Street Lethal" Dodge Dually Clobbers San Angelo Mailman
Your mailman may have been clobbered by a big Dodge 3500 dually truck this afternoon at 1:30 p.m.
According to the San Angelo police, the mailman in the postal vehicle was attempting to cross Abe to head north on Koenigheim St. at the 1st St. intersection. Meanwhile, a driver in a Dodge Dually was in the block between Koenigheim and Abe St. headed west and turning south onto Abe.
He turned left in front of the crossing mailman. The collision pushed the mailman into a Chevy minivan.
The mailman was able to nurse his mail van across the street to the downtown post office, losing parts off the van with each yard driving forward. The Chevy van drove away, too.
The Dodge Dually, with spiked rims and a grill guard, sported a sticker sign across the back window exclaiming "Street Lethal." It didn't have any noticeable damage.
Police said the Dually driver claimed he was unable to see the little mailman van because of all of the semi trucks on Abe.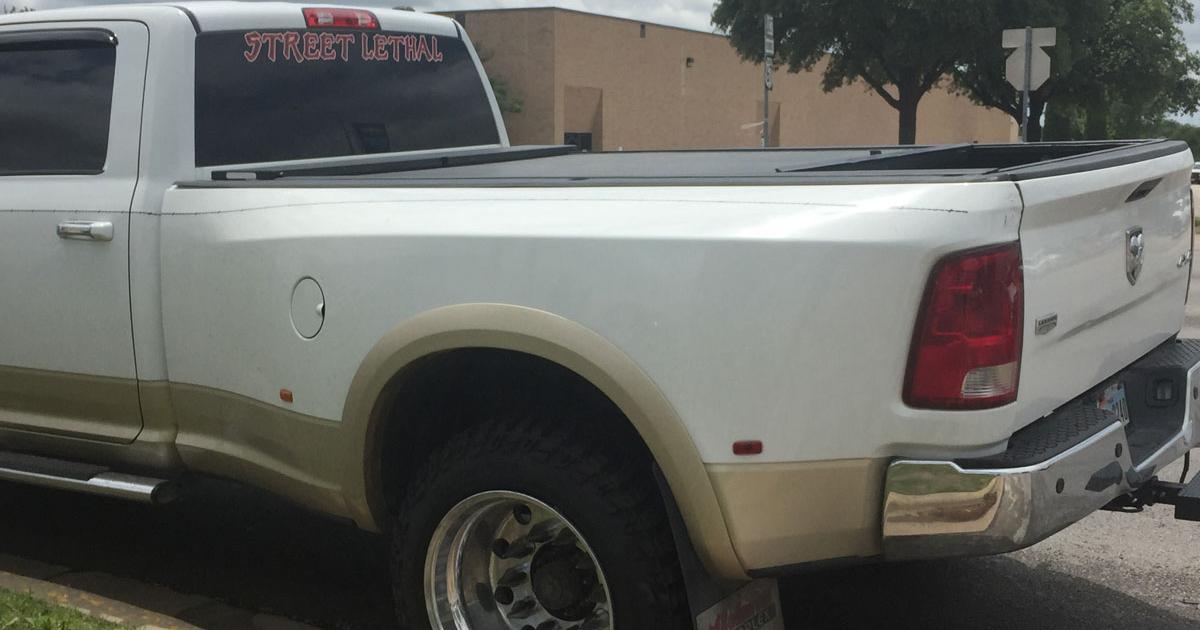 No one was injured and your mail was not spilled into the roadway. The crash happened at 1:30 p.m.
The Dually driver was cited for failure to yield the right-of-way.
Get more stories like this by
signing up for our daily newsletter, The LIVE! Daily
.