Grape Creek Responders Stop a Ticking Time Bomb
The Grape Creek Volunteer Fire Department and first responders intercepted what could have been a major catastrophe at the 7000 Block of Grape Creek Road this afternoon when a Republic Services truck caught fire.
Deputy Chief Jose Rivera said the truck caught fire in the back between the blade and cab. In that area, there are a lot of hydraulic fluids and mechanisms, he said. Those fluids started to leak onto the tank, which could have been "disastrous" had responders not gotten there and dumped out the contents onto a grass area not too far away from a ranch and an oil field refinery company.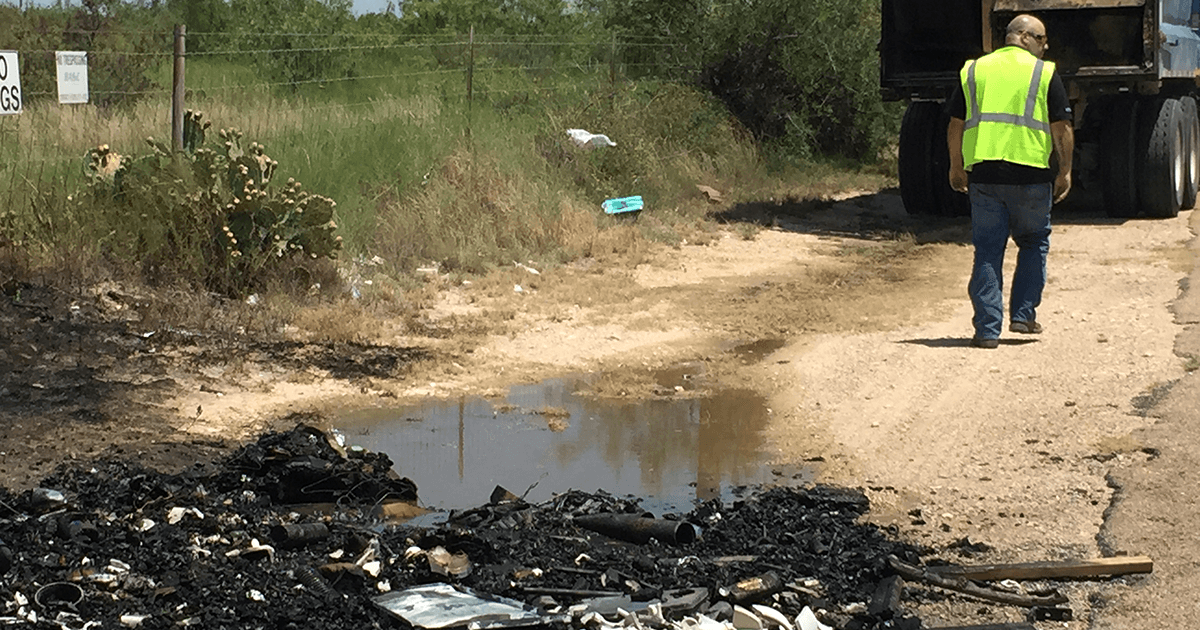 Above: A quick reaction by the Republic Services truck driver dumped the burning trash before it spread to the truck's fuel and hydraulic lines. (LIVE! Photo/Megan Holmquest)
There were no injuries, and the area was closed only for a short time, thanks to the quick response by first responders.
Republic Services officials are not sure how the fire started, but believe something in one of two landfill trash pick ups the driver made caused the problem.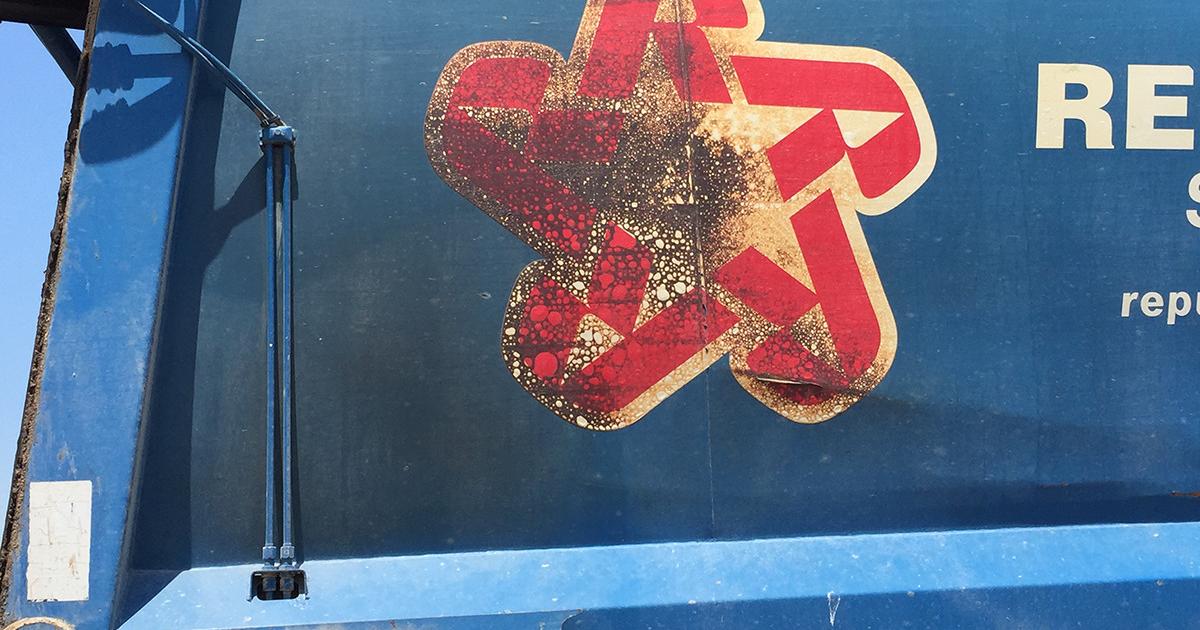 Above: Scarring from the heat was clearly visible. (LIVE! Photo/Megan Holmquest)
Overall, the truck will need some repairs, but there was no major damage.
"We first stopped the grass fire that was heading to the ranch. This could have been disastrous, especially because of the wind. It's also been so hot and dry," he said.
Once responders put the fire out, they attacked the truck, Rivera said. The main concern was an explosion because "that diesel was getting pretty hot."
Get more stories like this by signing up for our daily newsletter, The LIVE! Daily.