Red Ram Takes Down Traffic Lights in San Angelo
A red Dodge Ram pickup with two occupants took out the traffic signal lights at 19th St. and N. Bryant Ave. just after 6 p.m. Thursday.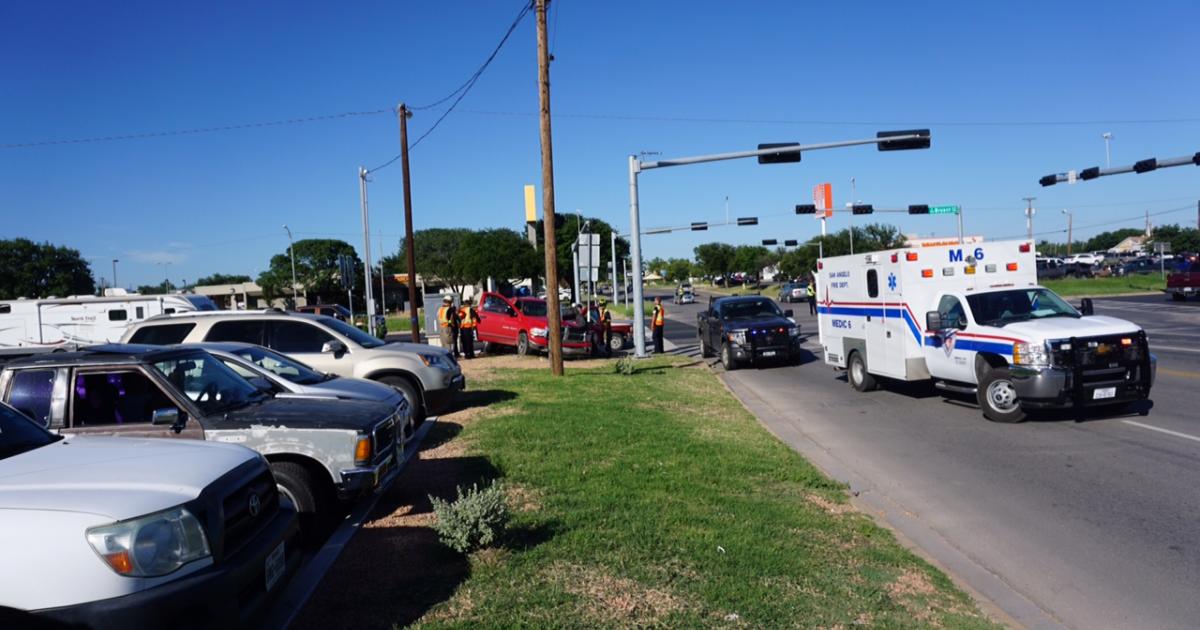 According to San Angelo police, the Ram 1500 was southbound on N. Bryant and lost control. The driver ran into the median separating the north- and southbound lanes, then over-corrected back right, to the west, across all lanes of traffic, and crashed into the traffic signal control box and crosswalk signal switch pole. The truck knocked that pole down.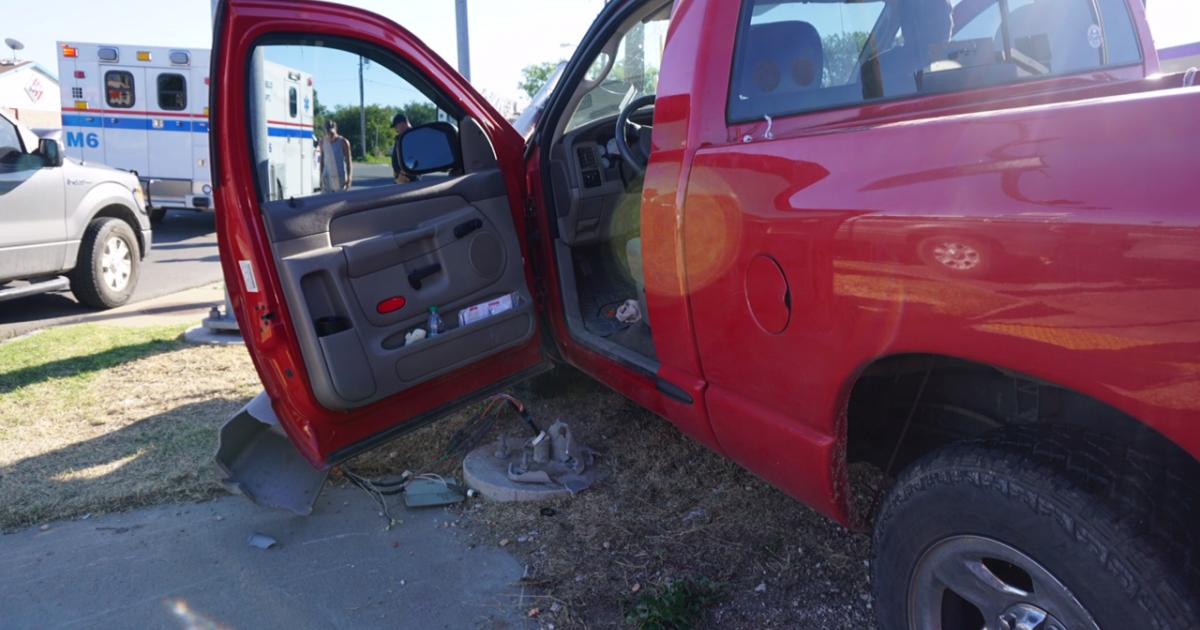 The impact also took out the traffic lights.
Police said they suspected that the driver was under the influence of "something" and administered a field sobriety test. The driver passed, police said.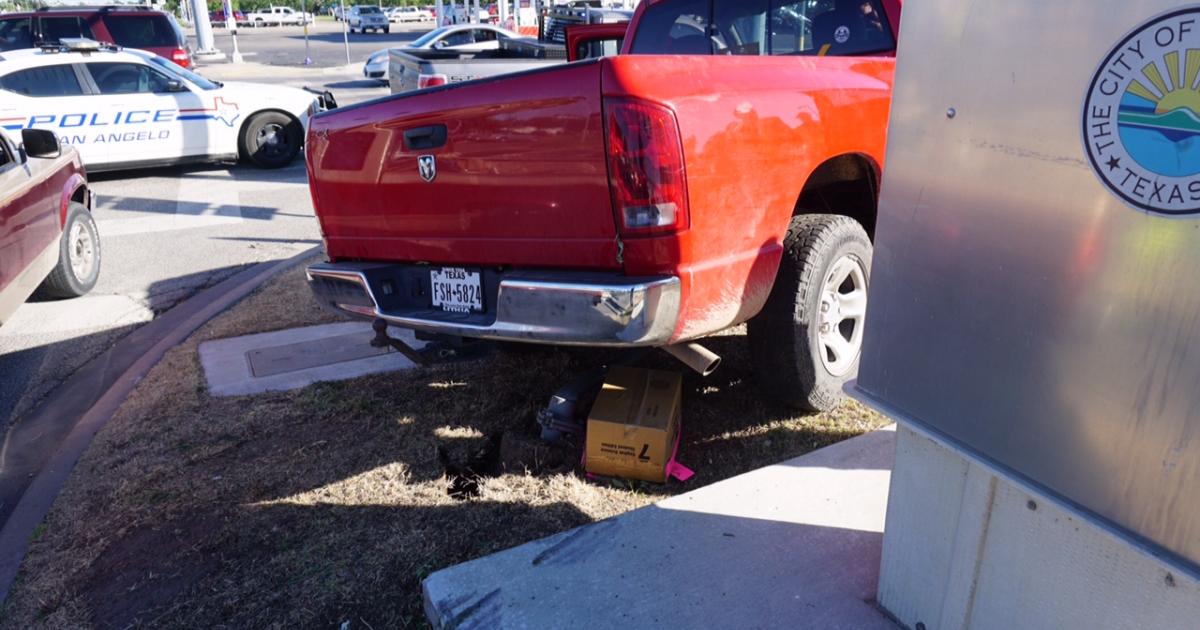 The occupants were in their late teens or early 20s, from observation. What appeared to be a parent or guardian arrived at the scene to verbally discipline the two.
Police said that the signal lights should be operational soon, and until they are police will assist in directing traffic at the N. Bryant and 19th St. intersection. The occupants both refused medical treatment at the scene.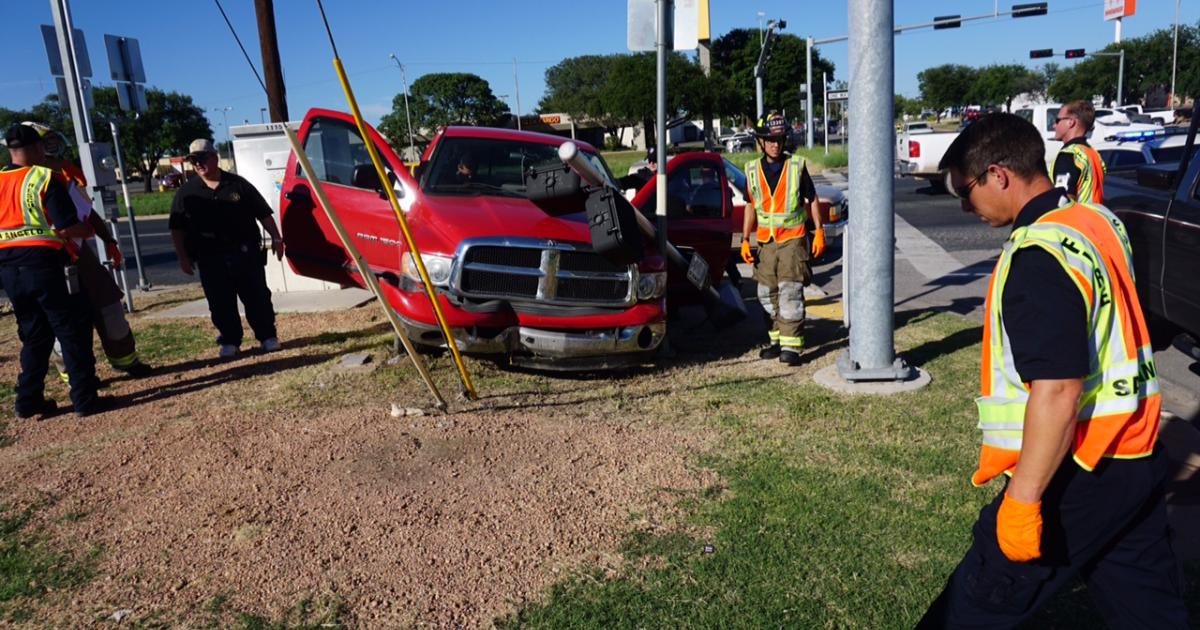 Get more stories like this by signing up for our daily newsletter, The LIVE! Daily.