Quick Move by Motorcyclist Avoids Catastrophe in San Angelo
A motorcyclist reacted quickly and avoided catastrophe Sunday afternoon when he took evasive actions to avoid a collision with a white pickup truck that turned in front of him.
According to San Angelo police, the white pickup was southbound on N. Bryant and initiated a left (east) turn onto 6th St., the eastbound access road to the Houston Harte Expressway. The pickup driver was on an un-protected green light, no arrow.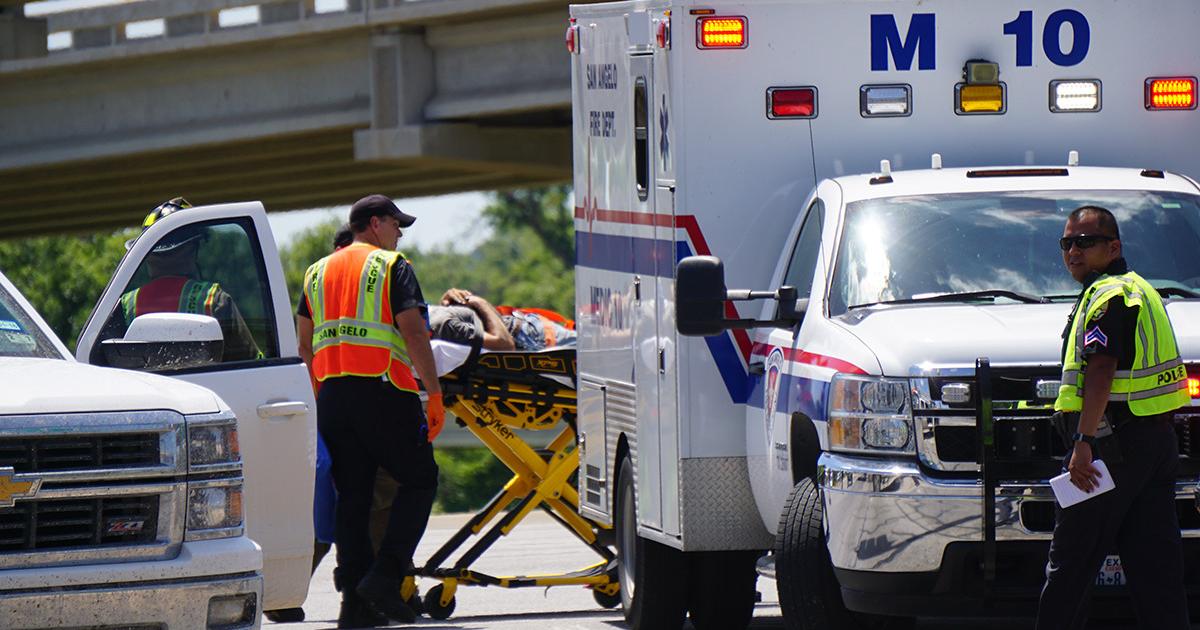 Meanwhile, a motorcyclist northbound on Bryant saw the truck tuning into his path-of-travel. With no time to decelerate the motorcycle, the driver made a quick decision to lay the bike down. But the bike had significant forward momentum and skid underneath the pickup.
Initially, observers feared the worst, as the motorcycle appeared wedged underneath the pickup. EMS crews arrived and loaded the motorcyclist onto a stretcher and treated him at the scene. About 10 minutes later, the motorcyclist appeared out of the ambulance and was walking around.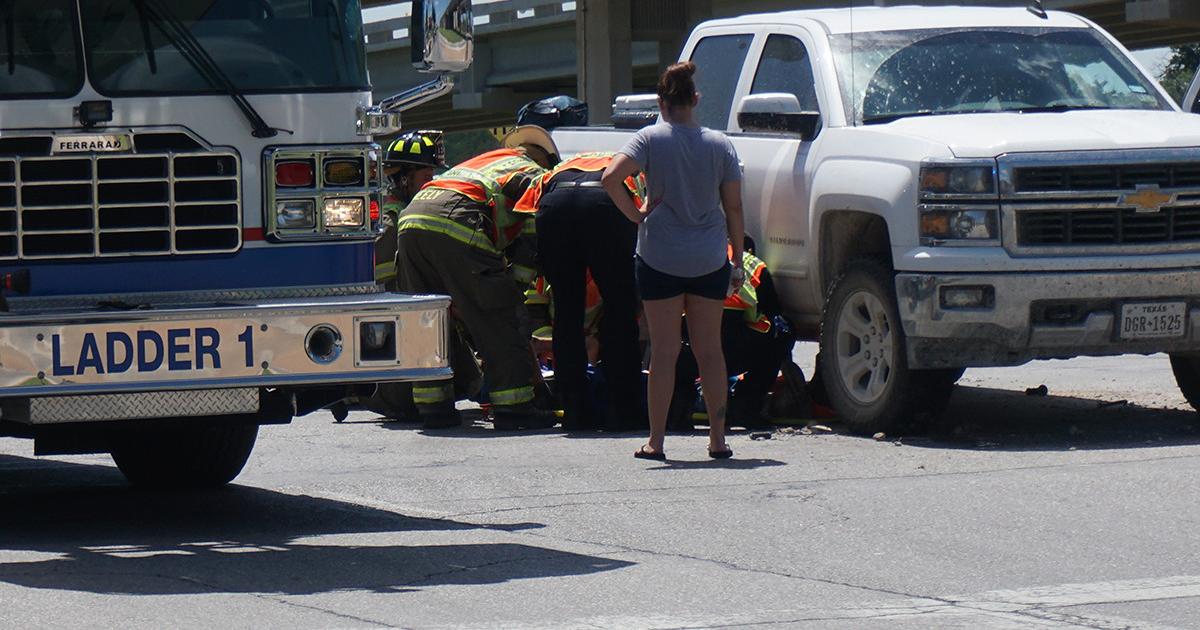 Above: The motorcyclist is treated near the truck he hit. (LIVE! Photo/John Basquez)
Police indicated that the motorcyclist's quick reaction in laying down the bike, and the fact that he was wearing a helmet saved the motorcyclist from significant injuries.
The driver of the pickup was given a citation for failure to yield the right-of-way. The crash happened just after 3 p.m. Sunday.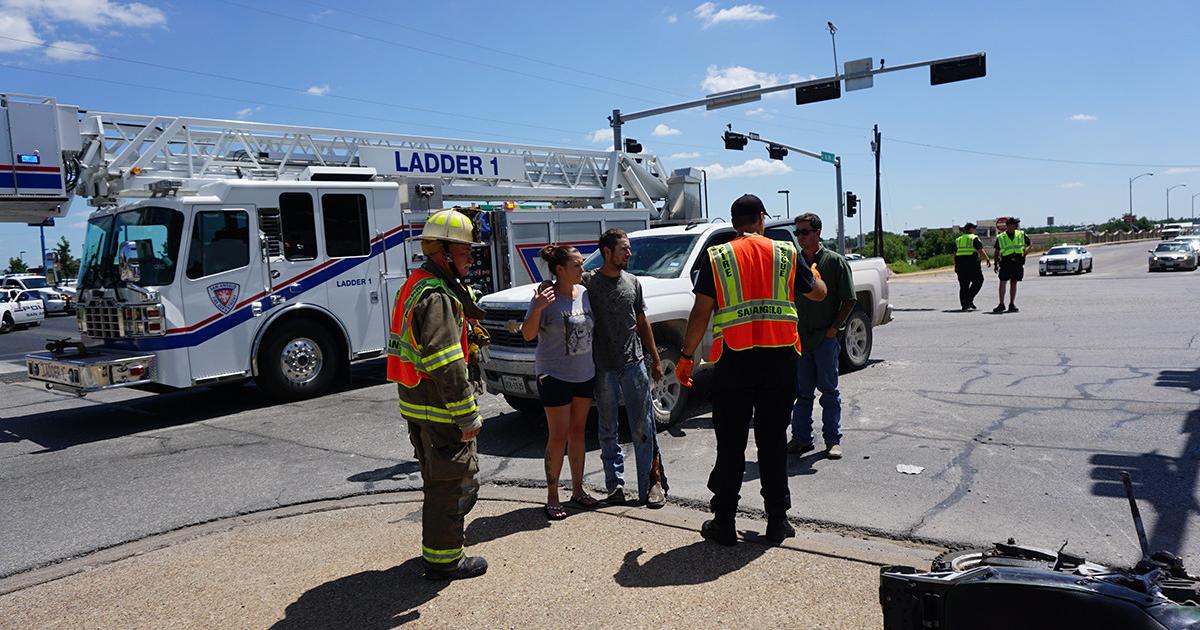 Above: The motorcyclist who survived to walk around at the crash scene is in the center, gray shirt. (LIVE! Photo/John Basquez)
Get more stories like this by signing up for our daily newsletter, The LIVE! Daily.