Police Chase Ends in Crash on Major Artery Through San Angelo
A man fleeing police at a high rate of speed westbound on Washington Dr. in a pickup truck crashed into two other pickups driving north on Koenigheim early this afternoon, sending one innocent driver to the hospital.
San Angelo police attempted to stop a white GMC Sierra pickup at Washington Dr. and Irving St. for running a stop sign. The driver of the GMC fled, accelerating to speeds as high as 60 mph, police said.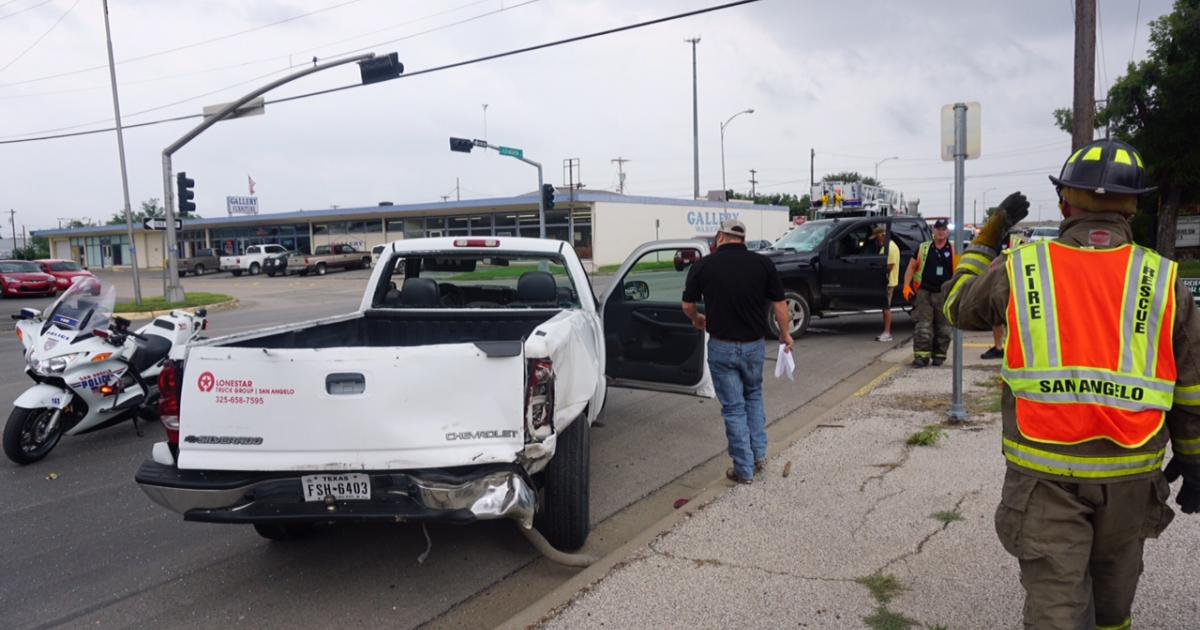 As the GMC pickup sped westbound on Washington, it approached the U.S. 277 major traffic artery of Koenigheim St. and Abe St. As the GMC sped through the multiple northbound lanes of Koenigheim, two pickups traveling north had no time to avoid a collision.
One person, a driver of a white Chevrolet 1500 pickup, who was on the clock working for Lonestar Truck Group in San Angelo, was injured. Police said it was a laceration to the head.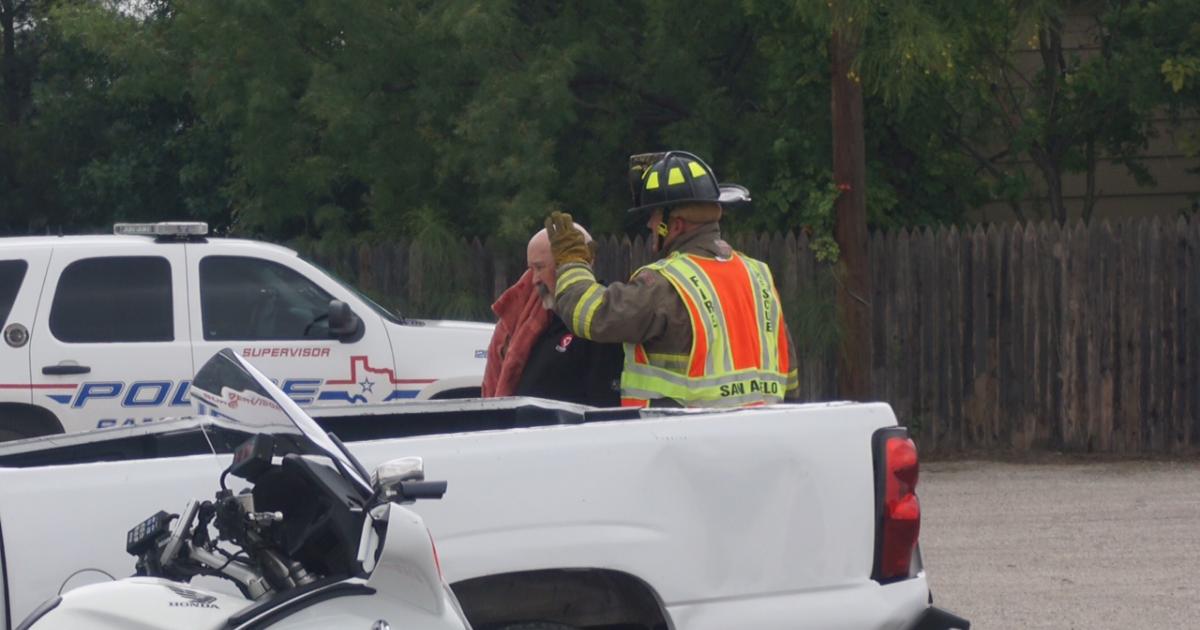 Above: The worker for Lonestar Trucks who is treated at the scene for a cut in the head. (LIVE! Photo/John Basquez)
Police arrested the suspect who fled and caused the crash. Charges are pending at the time of this report. Police reported that the suspect who fled had no driver's license and no insurance.
The crash happened just after 1:30 p.m. Wednesday.
Get more stories like this by signing up for our daily newsletter, The LIVE! Daily.