Tall Trash Truck Snags Traffic Signals Over Avenue N
Ben Ficklin at Avenue N, the five-way intersection, is closed this morning following a crash.
A tall vehicle brought down a power pole by snagging the power lines that hold the traffic signals in place over the street.
Power lines and a line of traffic lights are dangling in the intersection.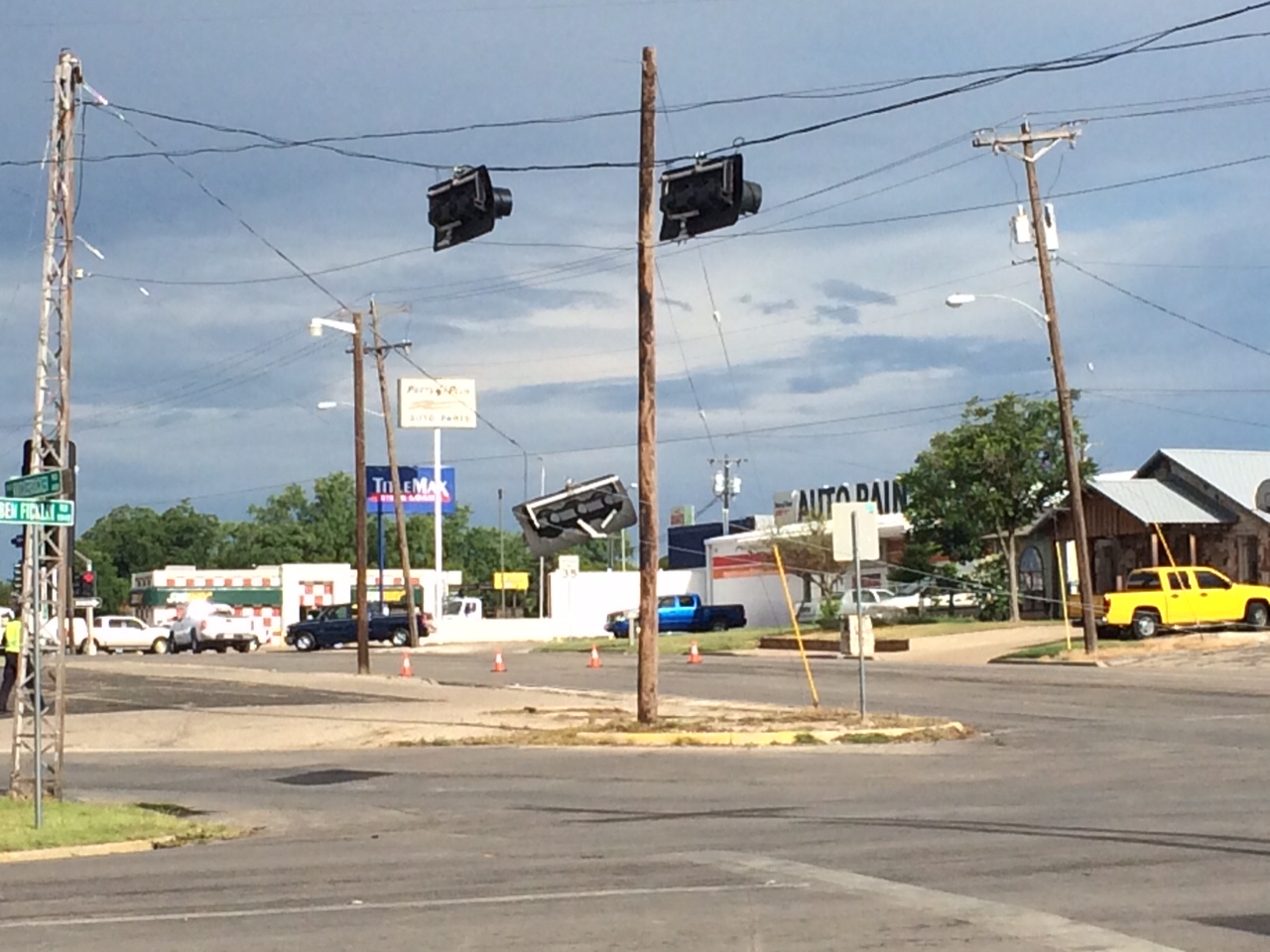 Power company workers from AEP and representatives from Republic Services arrived on scene at approximately 9 a.m.
From observation, it appeared that the Republic Services truck with an automatic dumpster arm was too tall to have clearance under the traffic lights strung across the intersection.
Witnesses said that the Republic Services trash truck was eastbound on Ave. N and snagged the traffic signal line unknowingly. It pulled the signal line down, along with a telephone pole holding the string of traffic lights over the street. The trash truck's driver was unaware this had happened and continued straight ahead. A motorist following the truck who witnessed the incident flagged the truck driver down.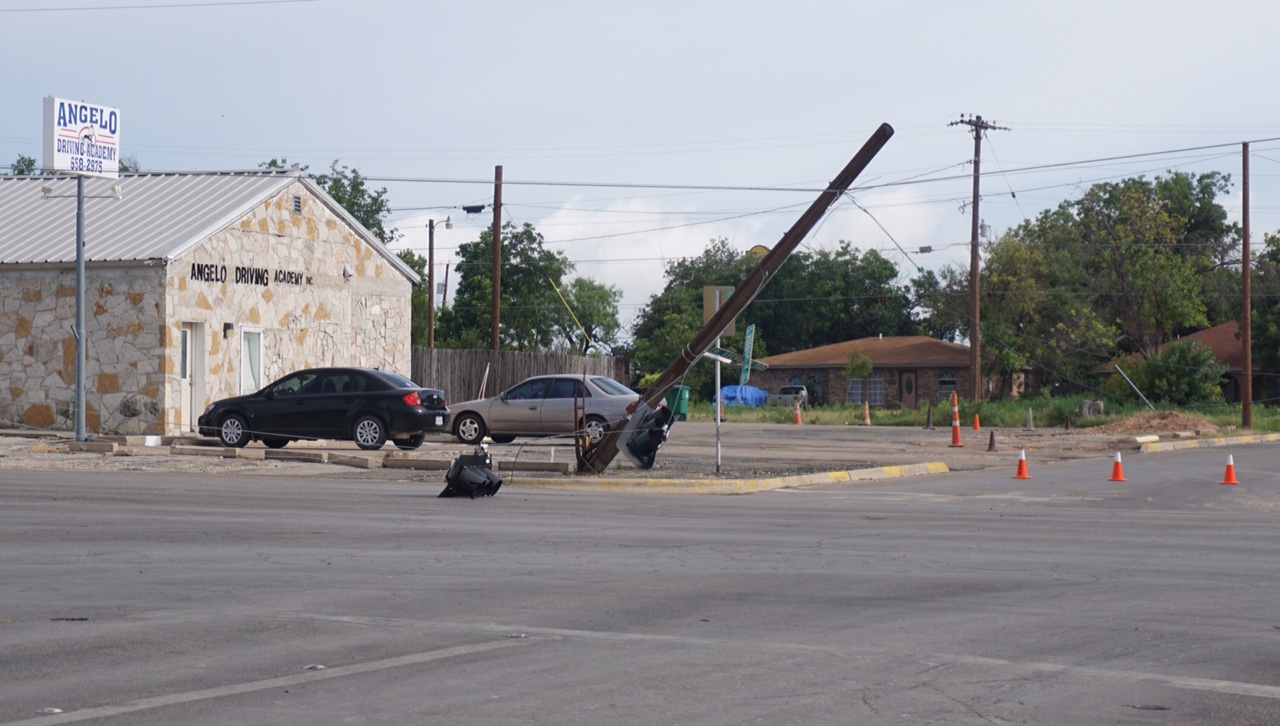 The truck's automated arm may not have been completely down when the crash happened. After arriving to the scene, we witnessed the Republic Services response team lower the arm to be more flush with the roof of the truck.
AEP representatives said that the damaged line and poles are property of the City of San Angelo. City work crews will fix the traffic signals. We expect this intersection to be closed for a long period of time today.
Update 11:25 a.m.
San Angelo police confirmed that the Republic Services truck was eastbound on on Ave. N. The cable holding the string of traffic lights was struck and caught by a partially extended trash bucket atop the truck's payload. The truck pulled the cable unknowingly, which snapped a utility pole and brought the lights down.
Police said that a westbound white Ford Expedition was struck by a falling traffic light. There were no injuries.
Police estimate it will take about six hours to get the lights reinstalled and the intersection open again. City crews are already repairing the lights, so we expect the intersection will be reopened at approximately 2 p.m. today.
Police said no citations were issued.
Get more stories like this by signing up for our daily newsletter, The LIVE! Daily.