Motorcycle Crashes Close to the Base
The stench of gasoline is invading the air at Christoval Rd. and Jody Ln. where it appears a Honda Shadow Spirit collided with the passenger side fender of a late model F-150 truck at about 12:58 p.m.
SAPD was on the scene and  blocked Old Christoval Rd. to through traffic for a while as they investigated the crash.
The motorcyclist was transported to Shannon Medical Center with unknown injuries. He was wearing a helmet, so there were no significant head injuries.  
Our reporter indicates that there are several military personnel present at the scene. This is near the same intersection were a similar crash occurred last month involving military personnel.
Officer Gesch is investigating the scene; we will have more when SAPD wraps up their crash investigation.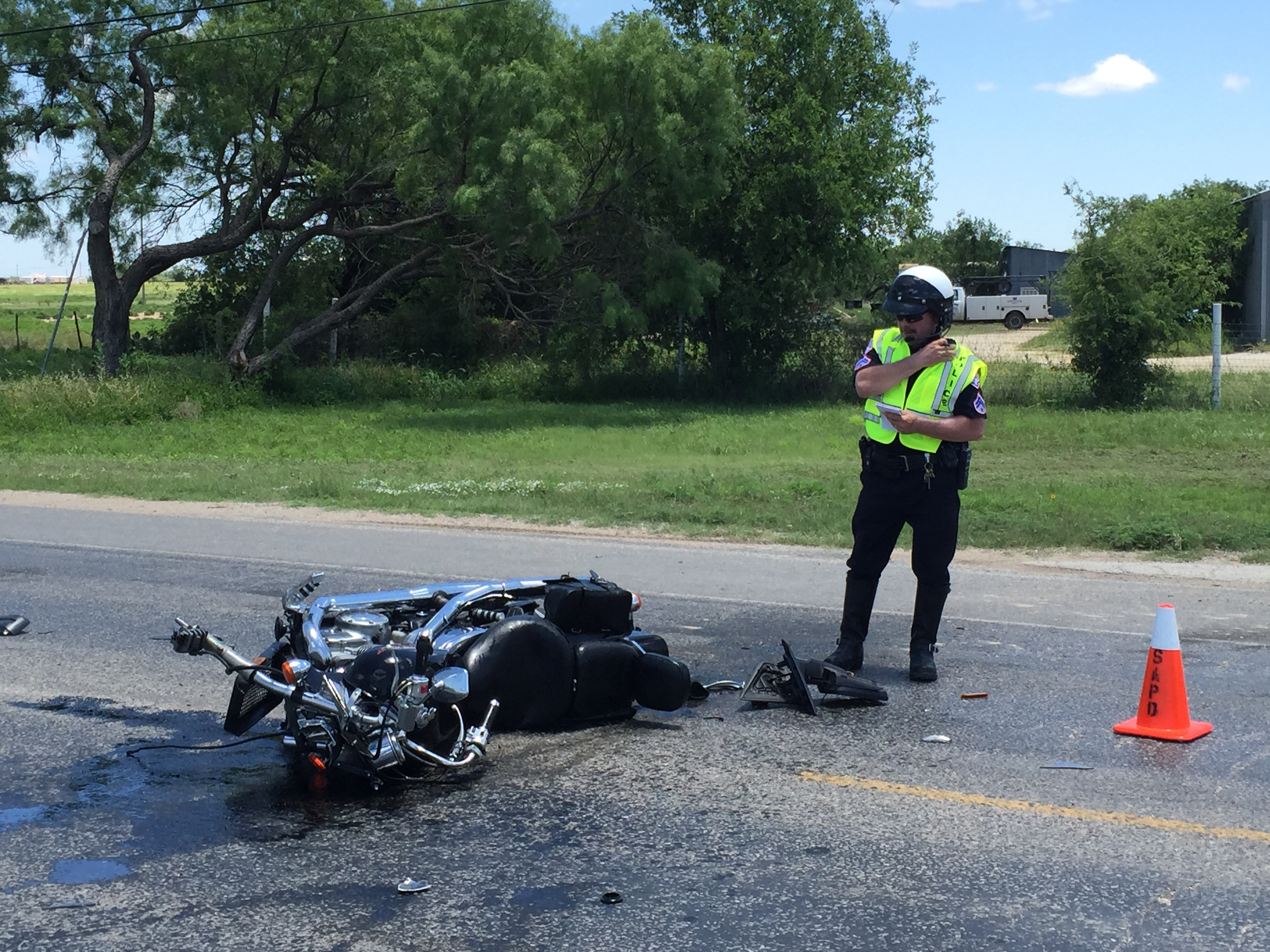 Update 2:15 p.m.
SAPD said that the driver of the Honda Shadow was northbound on Christoval Rd. and the F-150 driver was southbound on the same road.
 James Bidins, the F-150 driver, attempted to make a left hand turn into a private drive, and failed to yield causing the Shadow to collide with the truck. Bidins, 22, was cited for failure to yield while making a left-hand turn, driving while license invalid, no insurance and expired tags.  
The motorcyclist did sustain serious injuries, however they are non-life threatening, largely due to the fact he was wearing a helmet. According to the officer, he has some broken bones from the force of impact.
The speed limit on Christoval Rd is 55 miles per hour, not leaving a lot of time to react if someone turns unexpectedly in front of you.
   
 
Get more stories like this by signing up for our daily newsletter, The LIVE! Daily.