Shannon Medical Center's air ambulance, Airmed 1, was dispatched Tuesday to save the life of a female passenger who was ejected from a Chevrolet Impala on FM 380, about one mile west of Veribest.
At the scene, two vehicles appeared to have been involved in the crash. The pickup was occupied by two souls and the driver had to be extracted by the Jaws-of-Life. After extraction, he was transported to Shannon via ground ambulance.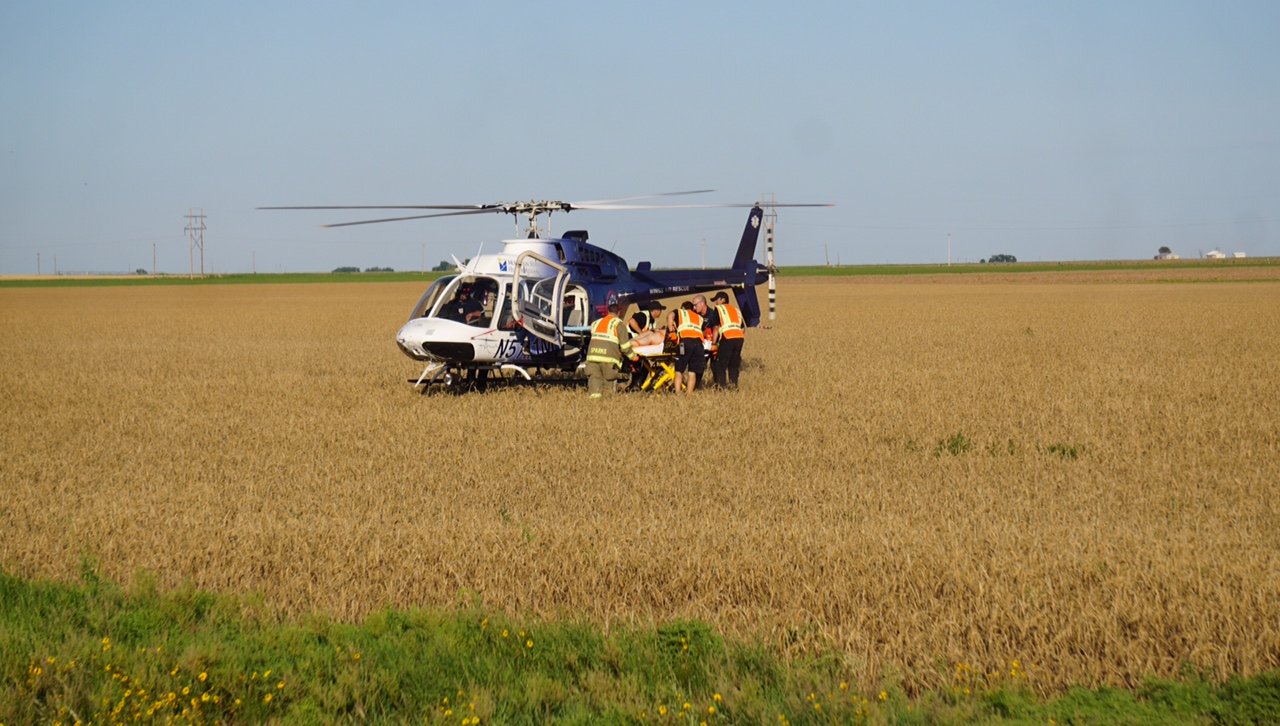 So far, from our eyewitness reporters at the scene, it appears that the other vehicle involved in the crash, a Chevrolet Impala, was occupied by only a female driver who was air lifted to Shannon.
The 9-1-1 call for this crash happened just before 7 p.m. Tuesday.
We will update this story when more information is available.
A video of the arrival and departure of Airmed 1:
Update June 3, 7:20 a.m.
According to DPS Trooper Matt Walz who investigated the crash, the Chevrolet Impala was westbound and FM 380, and the gold pickup was westbound. He said that the driver of the Impala failed to stay on the roadway while negotiating a turn and collided with the pickup. The Impala went into a side-skid and may have rolled over, ejecting the driver. The pickup came to a rest in the barrow ditch next to the roadway. The female driver of the Impala was airlifted to Shannon. The driver of the pickup was extracted by firefighters with the Jaws-of-Life and was rushed to Shannon by San Angelo EMS crews in an ambulance. The investigation isn't complete, and no citations were issued when we left the scene. We will update this story when DPS releases its final report.