Another Bad Crash at San Angelo's Most Notorious Left Turn Lane
Another crash happened at what is becoming San Angelo's most notorious left turn lanes at approximately 5 p.m. Tuesday.
The Dodge Caliber was facing north on Bryant, and initiated a turn onto 7th, the Houston Harte Expressway's access road. The white GMC pickup was southbound on Bryant in the outside lane.
The truck and Caliber collided, pushing the Caliber into a utility pole. (See pics)
Police arrived and no witnesses were available to tell the investigators if the Caliber had a green arrow at the light, or not. Police said there were three vehicles and drivers who stopped to render aid, but "no one stayed to talk to me," the officer said.
With no witnesses, police cannot determine the exact cause of the crash and no citations were issued.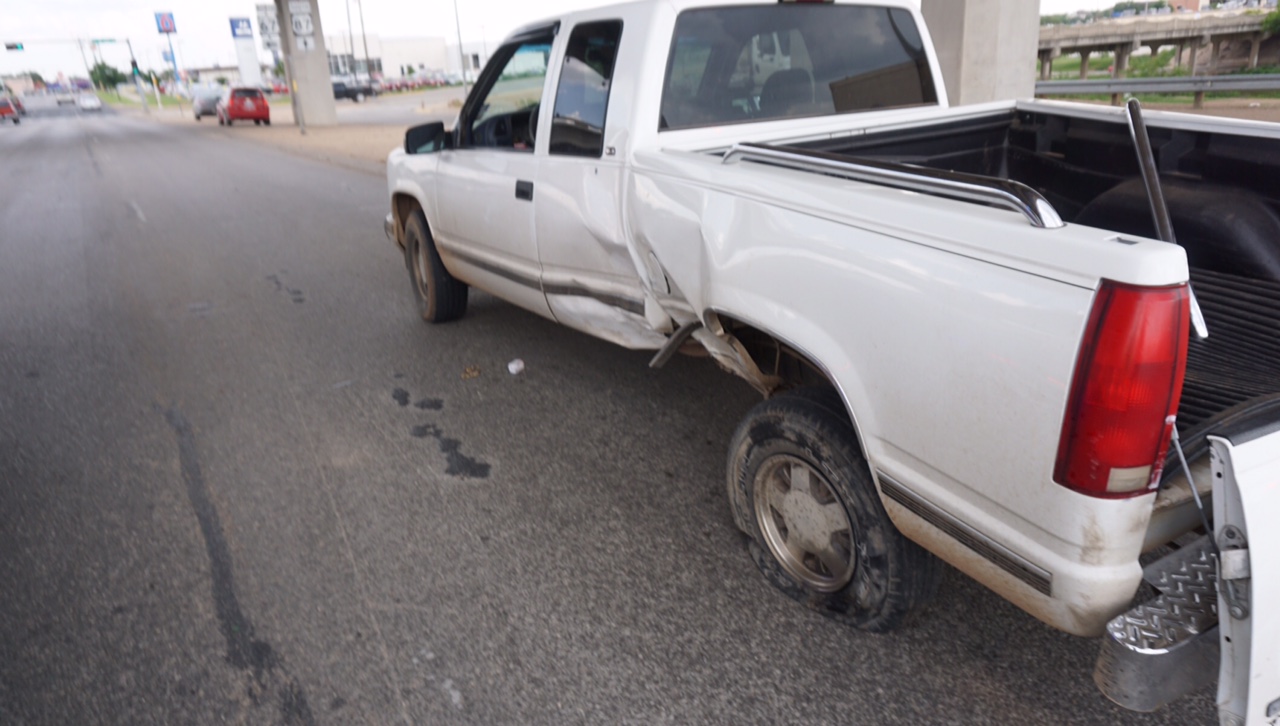 The driver of the pickup was rushed to San Angelo Community Medical Center for minor injuries. The driver of the Caliber and her two children refused treatment at the scene.
This was the same intersection where Aaron Allen in his Honda Civic was hit by a left-turning Dodge 2500 and killed on Dec. 7. Last week, a motorcyclist was injured turning left here.
One block east, at Chadbourne and 7th Streets, is a less busy roadway during rush hour and a possible alternate route to avoid doom at Bryant and 7th.
Get more stories like this by signing up for our daily newsletter, The LIVE! Daily.