#COVER1 Mix: The legacy left by the 2019 Mason Punchers
BUDA, TX -- Four first-half miscues were eventually enough to doom the no. 9-ranked Mason Punchers (10-3) in a 26-0 loss to no. 7 Holland (13-0) at Buda's Bob Shelton Stadium Friday night.
It was the first time Mason has been shut out in the playoffs since 2003.
"Definitely lack of execution hurt us there," first-year head coach Michael McLeod said. "It gave them the momentum. If we don't have those, it'd make it a closer ballgame for more than a couple of minutes and last three or four quarters." 
After Holland went up 7-0 following a Brady Shelton touchdown run on their opening possession of the game, Mason failed to recover a surprise onside kick. Holland scored on a 52-yard pass from Zane Spinn to Caleb Cearley the very next play from scrimmage to put them up 13-0 following a missed extra point.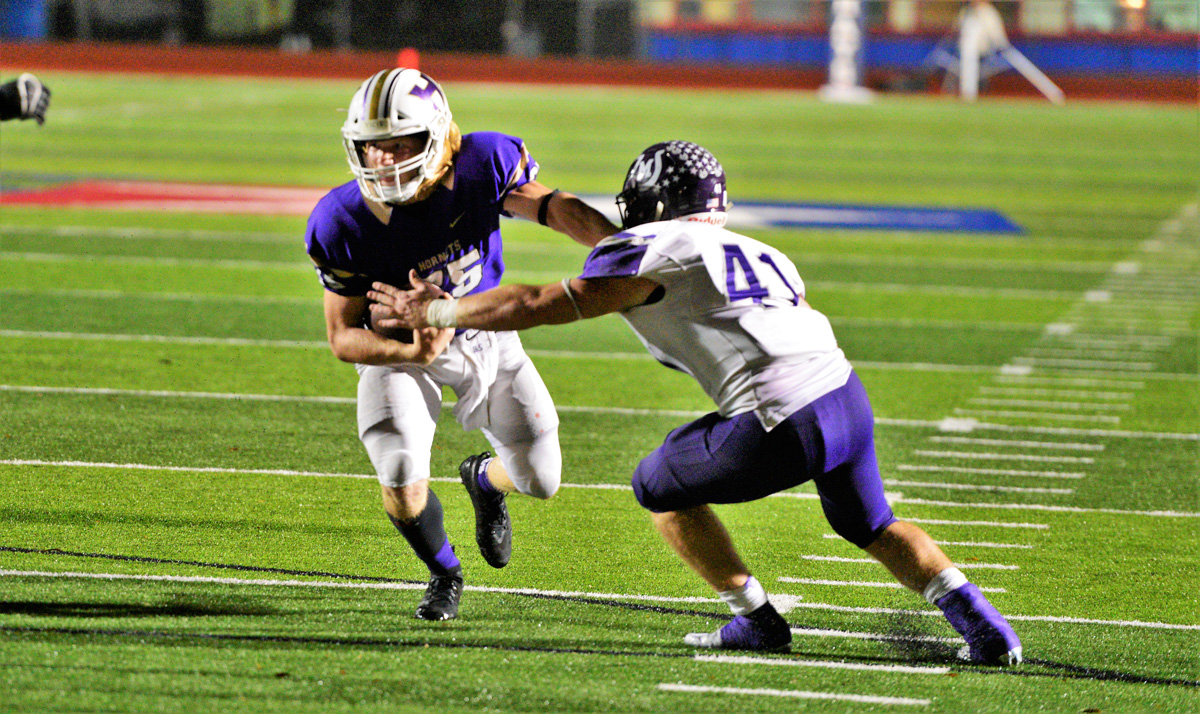 Above: Holland's Clay Cooper stiff arms Mason's Klay Klaerner. (LIVE! Photo/Sam Fowler)
The Punchers would then drive all the way down to Holland's 4-yard line. Matthew Kerr's attempted pitch to running back Klay Klaerner would hit the turf and the Hornets would recover.
Holland would later capitalize on the ensuing drive, with Spinn plunging in from 2 yards out and his extra point making it 20-0.
"[Holland's] been flying high. They've been scoring a lot of points and holding people to few points," McLeod said. "They're playing well at the best time of the season. They've got a very senior-heavy group."
Spinn would finish the day with 115 yards rushing and a touchdown to go with his passing touchdown. Shelton and Logan Mann each had a rushing touchdown of their own on a night where Holland posted 281 yards rushing.
The Punchers committed three total turnovers and five turnovers-on-downs.
In addition to the shutout, the Punchers were held to 189 yards of total offense. Klaerner finished as the team-high rusher with 120 yards on 14 carries.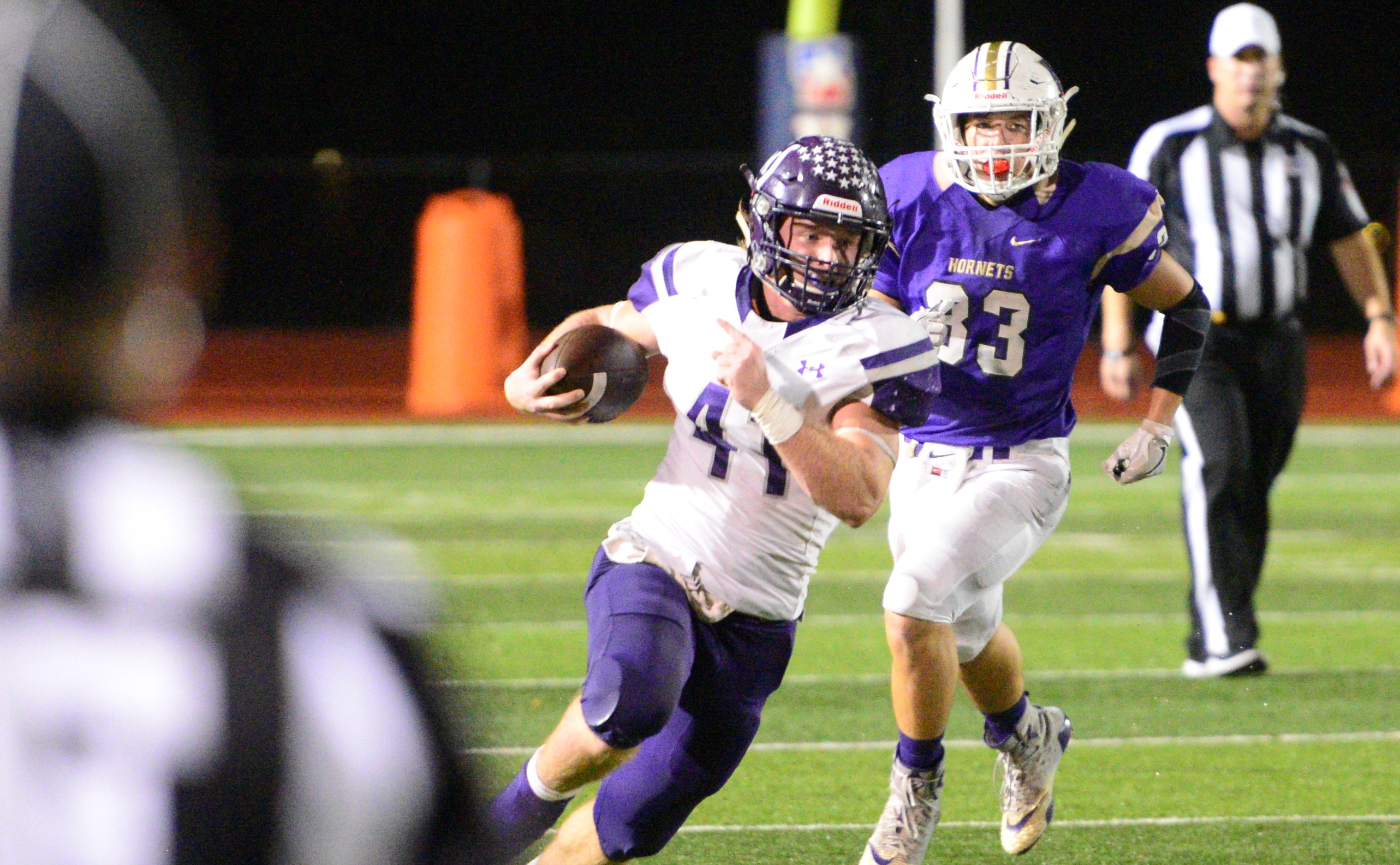 Above: Mason's Klay Klaerner rushes for a gain in the second quarter. (LIVE! Photo/Sam Fowler)
Klaerner was one of 11 seniors to conclude their careers as Punchers Friday night. For fellow senior Stultz, the 2018 state championship game defensive MVP, the ride this season meant just as much as their run to Arlington a year ago.
"I hope [the senior leadership] trickles down into our young kids," McLeod said. "There's no doubt the type of football players they are."
Witt Bierschwale looked to be the Punchers' next QB, but an injury in the spring sidelined him. Junior Matthew Kerr stepped in for Bierschwale and guided the Punchers back to another deep playoff run.
"Matthew Kerr stepped up and did a heck of a job at QB," Stultz said. "All the injuries we've overcome … then coach McLeod's first season as a head coach, I thought the seniors played as brothers and left it out on the field one last time for him and the Mason Puncher legacy."
Bierschwale got to come in for an injured Kerr late in the fourth quarter. His only drive would end in the Punchers' first interception allowed in the game and fourth turnover overall. But the moment of one last drive for the senior wasn't lost on his head coach.
"I bet it meant the world to get in there with his guys one last time," McLeod said. "He's been a great teammate all year. He was cheering on the guys, he was critical of the guys at the right time here tonight and just trying to keep them playing hard. That's stuff I won't ever forget."
Mason finishes the year 10-3. Holland will face the Shiner-Refugio winner for the Class 2A Division I Region IV title next week.