CHRISTOVAL – Tom Green County Pct. 4 Commissioner Shawn Nanny will request the Court approved installing speed bumps on several county-owned streets in downtown Christoval during the Tuesday Commissioners Court meeting.  
According to the agenda from the County Judges Office, the Court will consider placing speed bumps in Christoval on Ford St. between 1St and 2nd St.; between 3rd and 4th St. and at the westside of the Ford Street/6' Street Intersection. The Court will also consider placing speed bumps at McKee St. between 1st and 2nd St; between 3rd and 4th St., between 5th and 6 St. and at the junction of Cougar Trail and McKee Street. 
See the map below: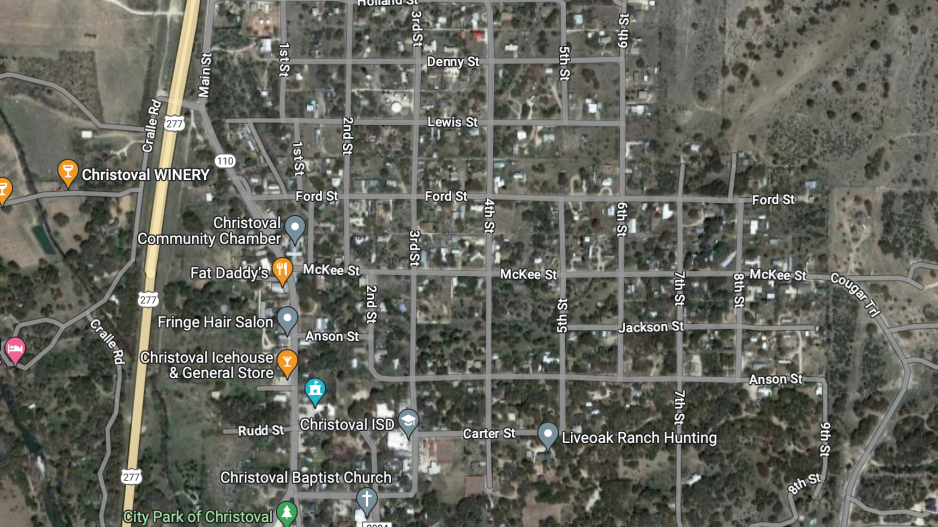 The speed bumps are in response to requests from residents to do something about vehicles speeding down residential streets in the unincorporated community located on US-277 20 miles south of San Angelo in Tom Green County on the S. Concho River.  
Tom Green County Commissioners meeting regular session at 8:30 a.m. Tuesday morning in the Commissioners Court Meeting Room on the second floor of the Keyes Building across from the Courthouse downtown.  The meeting is open to the public.  
Most Recent Videos