SAN ANGELO – Tom Green County Commissioners Tuesday will consider a proposal to renovate part of the old jail facility downtown during their regular meeting. 
The regular agenda item calls for the court to 'consider a proposal from KFW Architects for design of Renovation of the Old Jail – Barracks #2 for Housekeeping office and warehouse, public pass-through windows at the Justice of the Peace #1 Office and Domestic Violence Offices inside the Justice Center.'
The barracks area is the two buildings behind the main facility facing W. College Ave.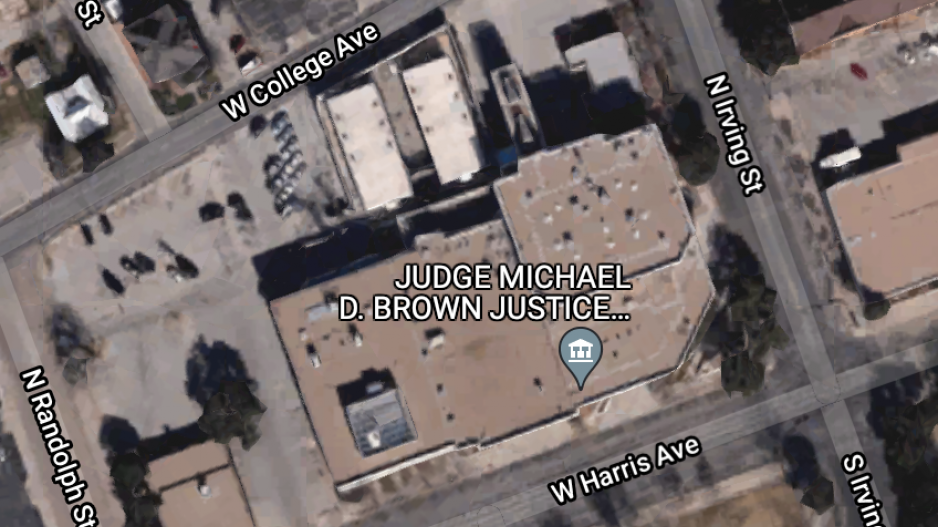 The old jail facility has been vacant since the new jail opened east of San Angelo in July 2020.  
The downtown facility currently houses the County Court-at-law courts, the Justice of the Peace Pct. 1 office and the County Attorney's office.  
The old jail is across Irving St. from the now closed old newspaper building.  
Tom Green County Commissioners meet in regular session Tuesday at 8:30 a.m. in the Commissioner's Courtroom on the second floor of the Keyes Building.  The meeting is open to the public.  
Most Recent Videos