San Angelo Children Reap Benefit of Recent CPS Shakeup and New Police Chief
SAN ANGELO, TX – When officials shook things up by firing four Child Protective Services regional directors, including one who covered Wichita Falls to Abilene, and since Chief Frank Carter to office, many positive changes are shaking up the Children's Advocacy Center of Tom Green County.
San Angelo LIVE! visited with Executive Director Heather Ward, who excitedly shared the many changes facing the CAC. In fact, the changes are such, that we will be doing a series of stories to cover these important changes.
How the CPS Shakeup Inspired Positive Change
Ward said the approach the state of Texas took had to do with protecting the children. Previously, LIVE! discussed how, in Tom Green County, the Texas Department of Family and Protective Services reported 583 confirmed cases of child abuse or neglect in 2014 (see story here).
Additionally, across Texas, CPS underreported 655 child deaths from abuse or neglect in the past five years. Reports indicate that practically half of the underreported deaths happened in families frequently investigated for child abuse.
Suffice it to say, the firing of the four regional directors has had a positive impact thus far on the local level.
"I believe the approach the state of Texas is taking to protect children and strengthen families is extremely positive for children, families and communities across the state," said Ward. "The issues we see affecting children and families requires improved services, a renewed commitment from the community to be engaged with children and families, and a government that seeks to understand an extremely complex public health issue."
However, Ward said while monitoring, modifying and supporting CPS is "extremely critical," it's important for communities to see themselves as part of the solution.
Ward said, "One agency cannot protect children and strengthen families alone; therefore, it is a collective responsibility. The system has many areas to improve, and many opportunities for new and renewed ways of doing things. We need churches to help with foster homes and volunteer recruitment; schools to recognize and report abuse; cities to review their ordinances and budgets to ensure child safety; and family engagement is a priority. Child abuse happens for many reasons and requires many solutions tailored to each unique child and family."
Ward noted that the state of Texas, over the past year and a half, has been listening to communities and stakeholders to gain a clear understanding of what is happening to children, families, school and systems. This undertaking has resulted in the current changes of leadership.
"In my opinion, anytime a system is modified and evaluated on an ongoing basis, using local feedback from the community, changes will occur and performance will increase," Ward explained. "Though we all want reforms to roll out immediately, it takes time and communication on several different levels to ensure well-meaning reforms do not have unintended negative consequences when they're rolled out."
Ward added that staff of the CAC were involved in the think tanks for developing the strategic plan for prevention services in Texas.
Ward said, "When I attended and met the other co-chairs, it became very clear DFPS, PEI, and HHSC were very serious about hearing what really needed changes to protect children and strengthen families. We reviewed the drafted plan with our Concho Valley Family Alliance to ensure our community had direct input on the state plan prior to submission to the legislature."
Ward reiterated that, as a community, we all share the responsibility to protect children and support families. While some agencies need extensive reforms and accountability, others need additional resources, volunteers and innovative ideas on how things can improve.
"We need business leaders, community members, foundations, churches, hospitals, parents, foster parents, governmental entities, nonprofits, volunteers and media to engage in reform efforts and help shape and participate in an effective and efficient system," Ward said.
Ward noted that currently, CAC officials meet quarterly with Child Protection Courts, One Voice Texas and numerous community members including agencies, foster parents, ASU, foundations, hospitals, SAISD and others to change what they can locally and voice systemic concerns to the state.   
New SAPD Administration Steps Up to Help Children
In September 2015, the CAC's Hope House implemented the Multidisciplinary Enhancement Project (MEP), which allows the Hope House to receive child abuse reports directly from Statewide Intake and ensure children and families are connected to services.   
Ward said the CACTG does not have authority to act on intakes or make any determinations about a case. However, the Hope House program is equipped to provide administrative duties to improve a coordinated response among child crimes detectives and CPS investigators from the beginning of a case. 
"Each case is reviewed and actions of investigating agencies logged," Ward explained. "In addition, the project allows any member of the Hope House team to request a review of the case (Previously, Hope House waited for cases to be brought over by CPS or law enforcement, and did not have access to intakes)." 
Ward said the project also allows Hope House to make referrals to social services and counseling services regardless if they receive a forensic interview. However, therapy and services must still be approved by law enforcement or CPS.  
"For this reason, we have split the Hope House program into two programs: Hope House Forensic Services and Hope House Support Services," said Ward. "During the initial stages of development for the Hope House Support Services program, we will work with CACTX to implement a screening and assessment program so services are tailored to what each child and family needs. We will also add an on-site specialized therapy program accredited through CACTX, and will be relying heavily on the seven contracted therapists and partner agencies."   
Ward said when the CAC initially rolled out the HH Forensic Services program in 2015, they had one to two San Angelo Police detectives who worked criminal cases assigned to the area, but they also worked homicides and other crimes.  
"Our detectives were swamped, and we began requesting additional resources to ensure children did not slip through the cracks," Ward stated. "After a year of reviewing data and gaps, the Hope House team began meeting to streamline investigations to increase efficiency and quality. Chief Carter has agreed to assign three child crimes detectives to our cases." 
Ward added that upon completion of CAC's new building project, these detectives will be housed in the Hope House wing to ensure each child receives the best representation possible (see the new building below).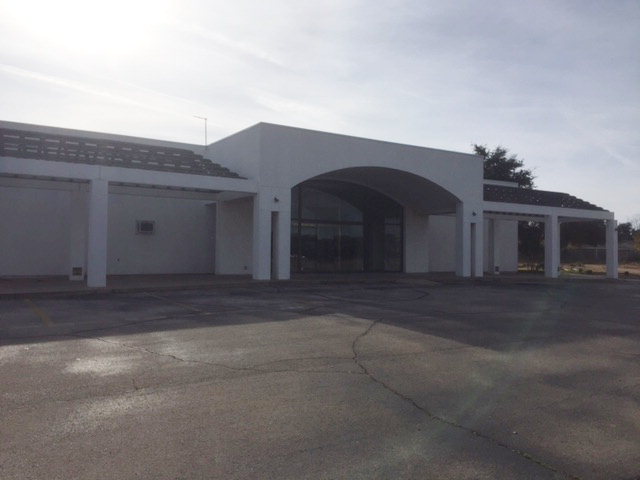 "Over the last year, we have worked with our 51st and 119th district attorneys' offices, SAPD detectives, Sheriff's Office, CPS, West Texas Counseling Associates, Shannon Medical Center SANE, Homeland Security, and DPS-Human Trafficking to develop local protocols in-line with state law and relevant to the needs of our community," Ward said.  "As the group collectively identified gaps, we reached out to the Tom Green County Child Protection Court, One Voice Texas, multiple community stakeholders, parents, and businesses to assist in pinpointing trends in child cases and identifying solutions at the local and state levels. Currently, we serve Reagan and Tom Green Counties through MEP, with plans for future expansion to include in the MEP project the 13 counties Hope House serves."
An Increased Effectiveness and Efficiency from the MEP
Ward said those involved in the MEP review approximately 120-140 intakes a month with a spike to 190 in one month, and not all are criminal cases.
"The biggest change I've seen is the streamlined system that understands where the gaps are and the role each of us play to protect children and support families," she said. "I anticipate this new system to have a ripple effect as communication and investigations become more streamlined among partners, resources increase, and with new processes in place, more cases will likely go to trial."
Ward added that as more partners and community agencies understand why abuse occurs (i.e. substance abuse, commercial sexual exploitation of minors via social media, teacher-student relationship, lack of parental support, etc.), the community will be able to better design services, policies and systems that prevent child abuse in ways that target the "unique needs of our community."
"The CAC has experienced rapid growth to keep up with the changes," Ward said. "We are in the process of acquiring property on College Hills with plans to renovate and expand the building. The building design will function and flow in a way that each program functions separately, but fosters a seamless continuum of services tailored to case needs and no child or family falls through the cracks. Our agency serves as an umbrella to CASA, Hope House (CAC model), Family Enrichment Services, and Child Fatality Review Team. The agency also coordinates with the local CRCG and Concho Valley Family Alliance, which engages over 100 community members and service providers regularly."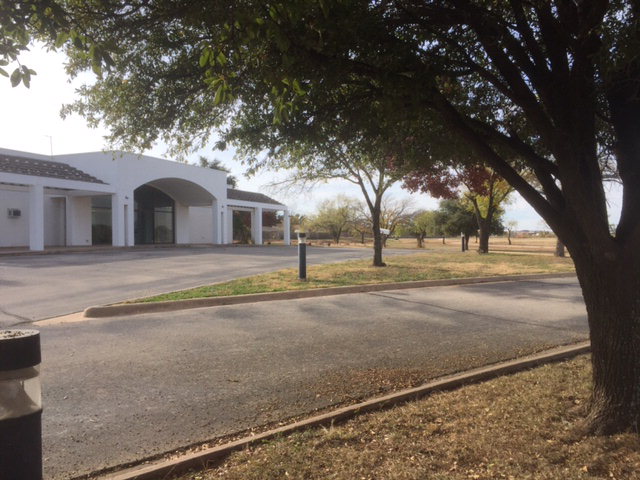 Currently, the building is expected to have 37 offices, Ward added. Seven of those offices will belong to co-located partner agencies including law enforcement, medical personnel, therapists and other partners.
Need for Volunteers
With all the changes taking placing, Ward said there is a need for more volunteers.
"We need more CASA volunteers to ensure a child's best interest is expressed to the court," Ward said. "With so many changes occurring in the system and reforms, or initiatives rolling out at different times, in different ways throughout foster care, volunteers are needed more than ever to anchor the system and ensure every child's best interest remains the priority."
For our previous story on the CAC, click here.    
Get more stories like this by
signing up for our daily newsletter, The LIVE! Daily
.