SAN ANGELO – The ongoing utility construction on College Hills Blvd. at the Red Arroyo has changed the detour route again according to information from the City of San Angelo.  Beginning this week, College Hills between Vista Del Arroyo and Millbrook will be closed through Dec. 19.  
Here's the information from the City: 
Road closure reminder:
Where: College Hills Boulevard between Millbrook and Vista Del Arroyo drives. This section will be closed to pedestrian and vehicular traffic. Please be cautious as this area is an active, unsafe work zone.
When: Monday, Nov. 14, to Monday, Dec. 19.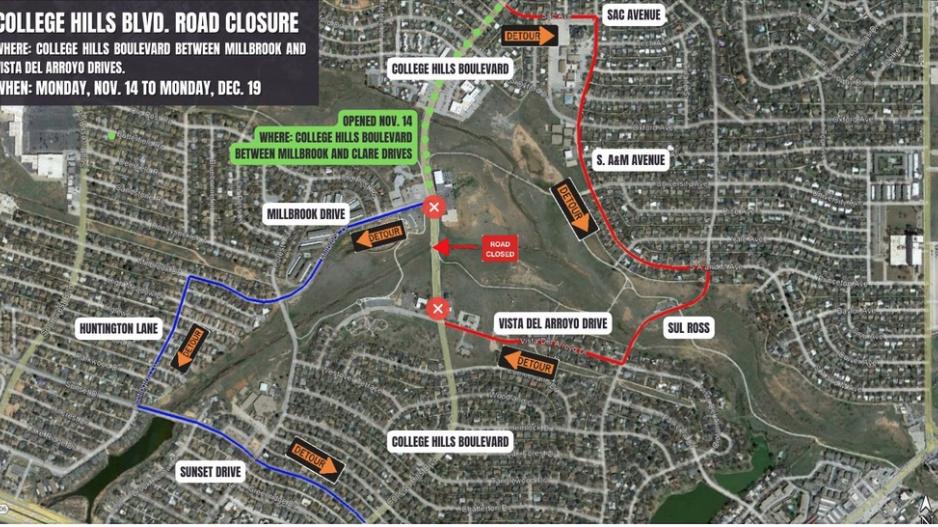 Most Recent Videos