AUSTIN – Texas Democrats are ready to collaborate with fellow Democrats in Washington to rebuild and improve Texas infrastructure.
According to the Texas Democratic Party Wednesday, investing in infrastructure will help make America the world's leader in clean energy jobs and innovation, and given Texas' energy expertise, we must be at the forefront. Improving our infrastructure will lead to an increase of buying Texas products and bolster the manufacturing base in Texas.  
Investment in infrastructure is long overdue. One in five miles of the highways and major roads and 45,000 bridges around the country are in poor condition. In Texas, since 2011, commute times have increased by 11.4% due to poor infrastructure. It is clear that it's time to rebuild and invest in our infrastructure.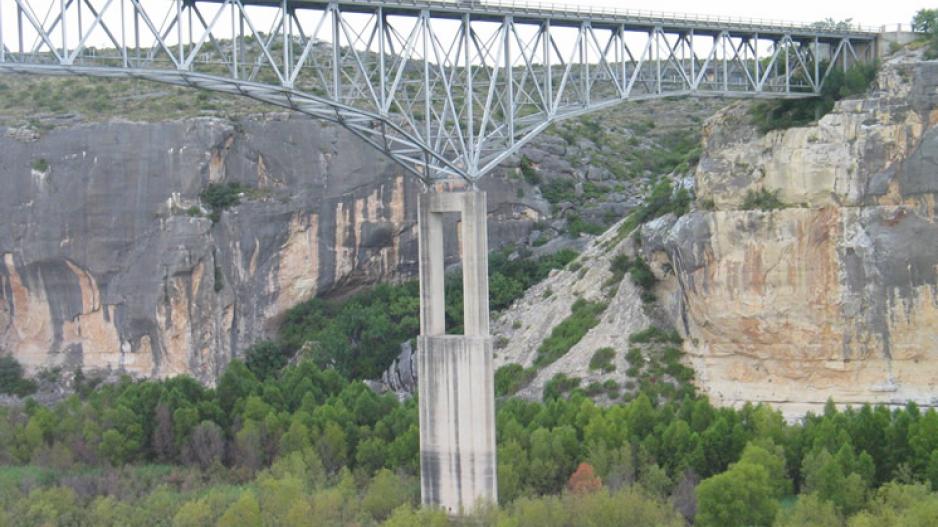 With the signing of the Bipartisan Infrastructure Investment and Jobs Act, there will be a historic investment in infrastructure nationwide. The Bipartisan Infrastructure Investment and Jobs Act will rebuild America's roads, bridges, and rails, expand access to clean drinking water, ensure every American has access to high-speed internet, tackle the climate crisis, advance environmental justice, and invest in underserved communities. 
The Bipartisan Infrastructure Investment and Jobs Act additionally drives the creation of good-paying union jobs and grows the economy sustainably and equitably. This deal, on average, will add 1.5 million jobs over the next ten years.Texas Democrats know that collaboration with Democrats in Washington will give us an advantage in ensuring that Texas specifically benefits from responding to changing global and national energy demands.  
Texas was awarded an initial grant of $25 million to begin work to plug, cap and reclaim orphaned oil and gas wells across the state. Texas is using this funding to plug 800 documented wells. Funds will be used to acquire equipment and vehicles, and hire personnel, including four administrative positions and 20 inspectors to witness contracted well plugging. 
Key points in the Bipartisan Infrastructure Investment and Jobs Act include: 
Improving Water Infrastructure and Eliminating Lead Pipes
Delivering clean water to all American families and eliminating the nation's lead service lines by investing $55 billion to expand access to clean drinking water for households, businesses, schools, and child care centers all across the country. Additionally, the legislation invests in water infrastructure and eliminates lead service pipes, including in Tribal Nations and disadvantaged communities. According to Luke Metzeger, Executive Director of Environment Texas there is an "estimated 270,000 lead service lines still in operation in Texas". A voluntary testing in 2017 found lead in the drinking water of 71% of Texas schools. A group of Texas A&M University researchers looked into the possibility of lead in the southeast Houston neighborhood of Manchester. Manchester has an analogous set of conditions to Flint - older pipe infrastructure and the use of chloramine by Houston to disinfect drinking water. The researchers found lead in 30% of the homes they tested, ranging from 0.6 to 2.4 parts per billion. With the Bipartisan Infrastructure Investment and Jobs Act, Texas can expect to receive $2.9 billion in drinking water infrastructure and removing lead pipes.
Expanding Access to Broadband
Ensuring every American has access to reliable high-speed internet by delivering $65 billion to expand broadband infrastructure. Additionally, this legislation helps lower prices for internet services and help close the digital divide. Roughly a quarter of adults with household incomes below $30,000 a year (24%) say they don't own a smartphone. About four-in-ten adults with lower incomes do not have broadband services (43%) or a desktop or laptop computer (41%.) And a majority of Americans with lower incomes are not tablet owners. By comparison, each of these technologies is nearly ubiquitous among adults in households earning $100,000 or more a year. With the Bipartisan Infrastructure Investment and Jobs Act, Texas can expect to receive $100 million in broadband expansion.
Repairing Roads and Bridges
Repairing and rebuilding our roads and bridges with a focus on climate change mitigation, resilience, equity, and safety for all users by investing $110 billion for repairs. This legislation will also reauthorize surface transportation programs for five years. Additionally, this legislation includes the first ever Safe Streets and Roads for All program to support projects to reduce traffic fatalities. Poor roads and bridges cost drivers across the country an average of $556 a year - in Texas, it costs drivers $682 a year. With the Bipartisan Infrastructure Investment and Jobs Act, Texas can expect to receive $26.9 billion for federal-aid highway apportioned programs and $537 million for bridge replacement and repairs. 
Improving Public Transportation
Improving transportation options for millions of Americans and reducing greenhouse emissions through the largest investment in public transit in U.S. history. This legislation includes a $39 billion investment in the public transit infrastructure to modernize transit, in addition to continuing the existing transit programs for five years as part of surface transportation reauthorization. In total, $89.9 billion is guaranteed for funding public transit over the next five years. Black and Hispanic Americans are overrepresented among public transit riders, as are those with relatively low incomes. Comparatively large shares of those with jobs in education, health care, recreation and food services - the workers most affected by the pandemic - use public transit to get to work. With the Bipartisan Infrastructure Investment and Jobs Act, Texas can expect to receive $3.3 billion in public transportation.
Upgrading Texas Airports and Ports
Upgrading our nation's airports and ports to strengthen the supply chains and preventing disruptions that have caused inflation by investing $17 billion in port infrastructure and waterways, and $25 billion in airports to address repair and maintenance backlogs, reduce congestion and emissions near ports and airports, and drive electrification and other low-carbon technologies. Texas ports support nearly $450 billion in economic activity in the state and $1 trillion in the nation. The port industry supports more than 128,000 direct jobs in Texas and an additional 1.7 jobs are generated from economic activity dependent on the state's ports. Five of the state's ports are ranked in the top 20 U.S. ports by total tonnage: Houston, Corpus Christi, Beaumont, Texas City and Port Arthur. Funding will provide the Austin-Bergstrom International Airport (AUS) with $15 million for expansion. These expansions include added square footage in the Barbara Jordan Terminal, new aircraft gates, more passenger waiting areas, improved TSA security checkpoints, new boarding bridges for passengers and improved accessibility and wayfinding. This funding will also provide $35 million to the Dallas/Fort Worth International Airport (DFW). The funding will help construct a zero-carbon electrical central utility plant to assist the airport in achieving its goal of net-zero carbon emissions by 2030. Additionally, this funding will provide the El Paso International Airport (ELP) $5 million in funding. The funding will be used for energy-efficient lighting and ceiling panel replacement, new passenger seating to provide device power, and newly designed seating spaces to accommodate more travelers and improve Americans with Disabilities Act (ADA) access. In total, with the Bipartisan Infrastructure Investment and Jobs Act, Texas can expect to receive $1.2 billion for airports. 
Investing in Passenger Rail
Making the largest investment in passenger rail since the creation of Amtrak by investing $66 billion in additional rail funding. This will work to eliminate the Amtrak maintenance backlog, modernize the Northeast Corridor, and bring world-class rail services to areas outside the northeast and mid-Atlantic. 
Investing in EV Infrastructure
Building a national network of electric vehicle chargers by investing $75 billion. This will help fight the climate crisis and create U.S. manufacturing jobs. This investment will also support the goal of building a nationwide network of 500,000 electric vehicle chargers to accelerate the adoption of EVs, reduce emissions, improve air quality, and create good-paying jobs across the country. The funding will build a network of electric vehicle chargers to facilitate long-distance travel and provide convenient charging options for Texans. Under this bill, Texas would expect to receive $408 million over five years to support the expansion of an electric vehicle charging network in the state. Texas will also have the opportunity to apply for the $2.5 billion in grant funding dedicated to electric vehicle charging in the bill. This will help make Texas an electric vehicle manufacturing capital of the country. Additionally, the spread of electric vehicles will help rural communities the most. According to a study by M.J. Bradley & Associates with the Union of Concerned Scientists, a typical rural driver can save more than $1,900 every year by switching from a conventional gasoline car to a comparable electric vehicle. The study identified many reasons why drivers in rural communities tend to spend more of their income on gasoline. Residents of rural communities, on average, drive longer distances than their urban counterparts, and they tend to drive larger and older vehicles with lower efficiency. Additionally, as a result of increased demand for electric cars, chip plants will be built in two Texas cities, Sherman and Tayler. Sherman, Texas will be gaining a $5 billion semiconductor manufacturing plant which is expected to bring 3,000 jobs into the area. $17 billion is being invested to build a chip plant in Taylor, Texas and it is expected to bring 2,000 jobs into the area. 
Improving Power Infrastructure
Upgrading the power infrastructure to deliver clean, reliable energy across the country and deploy cutting-edge energy technology to achieve a zero-emissions future by investing $65 billion in the power infrastructure. This will upgrade our power infrastructure by building thousands of miles of new, resilient transmission lines to facilitate the expansion of renewable and clean energy, while lowering costs. 
Making Infrastructure More Resilient 
Making our infrastructure resilient against the impacts of climate change, cyber-attacks, and extreme weather events by investing over $50 billion to protect against droughts, heat, floods, and wildfires. 
Tackling Legacy Pollution
Delivering the largest investment in tackling legacy pollution in American history by cleaning up Superfund and brownfield sites, reclaiming abandoned mines, and capping orphaned oil and gas wells by investing $21 billion. This investment will support projects that will remediate environmental harms, address the legacy pollution that harms the public health of communities, create good-paying union jobs, and advance long overdue environmental justice. In Texas, there are 55 superfund sites, 32 abandoned mines and 783,000 unplugged oil and gas wells according to Environment Texas. With the Bipartisan Infrastructure Investment and Jobs Act, Texas can expect to receive $343 million to clean up abandoned oil and gas wells. Texas has also received an initial $25 million grant that will be used to plug about 800 abandoned oil and gas wells.
In total, about $35.44 billion will be provided to Texas over five years under the Bipartisan Infrastructure Investment and Jobs Act. Additionally Texas will have the opportunity to apply for grants in a variety of categories in addition to these funds.
The White House also estimated that $3.5 billion will be invested to weatherize the entire country's infrastructure. This will, especially in Texas, greatly reduce costs of recovery after a natural disaster. Winter storm Uri killed an estimated 700 Texans – and its economic toll ranged from $80 billion to $130 billion - the result of power loss, physical infrastructure damage, and forgone economic opportunities. According to the National Hurricane Center, Hurricane Harvey cost $125 billion in damage. 
Texas has suffered from weak infrastructure. Despite Texas earning a C on its infrastructure report card, not one Texas House Republican voted for the Bipartisan Infrastructure Investment and Jobs Act. 
Democrats have shown their support and delivered on their commitments to improving infrastructure. Every single Texas House Democrat voted for the Bipartisan Infrastructure Investment and Jobs Act. 
Following the announcement of the then-American Jobs Plan, Texas Democratic Party Chair Gilberto Hinjosa stated "President Biden is fighting to get our economy back on track after Republicans allowed us to go into freefall during the pandemic. This ambitious plan will not only help Americans recover from the struggles we've faced during the last year - it will also help families look forward…[it]will create good-paying union jobs, rebuild our ports and highways, get broadband to folks in rural communities, strengthen unions, and tackle the climate crisis to keep Texans safe." 
The American Rescue Plan and Inflation Reduction Act
The Inflation Reduction Act will reduce U.S. emissions and secure the country's energy future by supporting local clean energy economies. This will help stabilize the Texas power grid, improving the state's power infrastructure. 
Infrastructure improvements are a major focus of the American Rescue Plan. Counties will be able to use their recovery funds for maintenance of infrastructure, especially water, sewer and broadband infrastructure. 
Policy Proposals from Texas Democrats
As Governor, Beto O'Rourke will prioritize upgrading the power infrastructure in Texas. Beto has an energy jobs plan that will ensure Texas remains the global energy for generations to come. He plans on creating over 1 million high-skill, high-wage unions jobs in geothermal energy, offshore wind, hydrogen, and battery storage.
Beto will ensure infrastructure development projects flow to every part of the state - to urban, suburban, and rural communities alike - to build out the roads, bridges, water systems, and broadband that will encourage economic development in our communities. In addition to creating infrastructure jobs, Beto will create family-supporting infrastructure jobs with good pay, good benefits, and good job training opportunities. 
As Lieutenant Governor, Mike Collier, a businessman and energy expert, will fix our vulnerable power grid by increasing energy production and transmission, investing in battery storage and smart-grid technology, and creating tie-ins to the national grid. He supports an all-of-the-above approach to energy so that Texas remains the energy capital of the world and in order to bring down energy bills for Texans. He'll also position Texas as the leader in the fight against climate change through technological innovation and investment in renewables, smart grid technology, electricity storage, low carbon processes and materials, and reduction in methane releases and flaring.
Similarly, as Attorney General, Rochelle Garza will make consumer protection a top priority in her administration. Garza will stand up for rural communities to make sure that they have access to the infrastructure they need, like clean water. Rural communities are often among the hardest hit when disaster strikes and Garza will not overlook these disparities. 
And as Railroad Commissioner, Luke Warford will secure our energy infrastructure. During the 2021 Texas power crisis, which resulted in the death of 700 Texans, a drop in the natural gas supply was one of the leading causes of the grid failure. Warford believes that the Railroad Commission should establish a clear weatherization standard, identify critical gas producers, and ensure preparations for the next winter storm are actually completed. 
Editor's Note: The headline of this article is part of 'Woke' headline day.
Most Recent Videos