SAN ANGELO – The San Angelo City Council is set to approved a proposed route for the new interstate highway that will connect US 67/277 to the east with US 87 to the west bypassing the city to the north but not without some dissension.  
A new Interstate Highway has been designated for San Angelo and this proposal is to reflect the current concept map for the route along the far north side of the City on the City's long range plan in order to ensure preservation and protection of this future route as development occurs in the area. This route, shown on the attached maps, will be an east-west connection north of FM 2105, connecting from U.S. Highway 87 on the west to U.S. Highway 277 and U.S. Highway 67 on the east.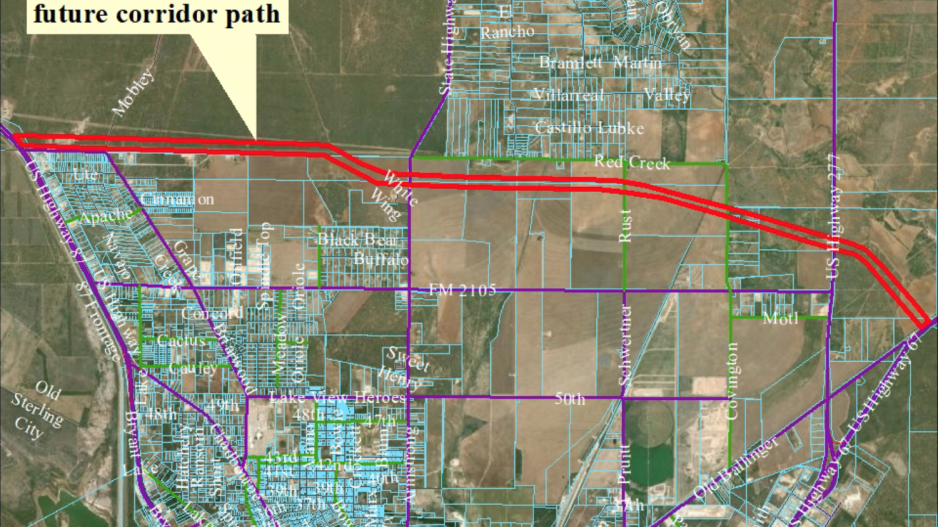 According to details in the agenda packet, on May 16, 2022, the Planning Commission voted 3-3, and the proposed Master Thoroughfare Plan amendment was brought forward without recommendation.
On June 21, 2022, the City Council voted 4-2 to approve the MTP amendment, with Mayor Gunter, and Council Members Gonzales, Thomas, and Hiebert voting in favor, and Council Members Miller and Hesse Smith voting against.
The Council's action on this item will have little or no effect on the route as the Texas Department of Transportation has already conducted a study and designated the route.  
For a complete look at the first reading of this item and the 14 minute city council video, go here.
The San Angelo City Council meets at 8:30 Thursday morning in council chambers at the McNease Convention Center.  That meeting is open to the public.  
Most Recent Videos