Numerous Vegetable Products Recalled from H-E-B and Walmart Due to Listeria
SAN ANGELO, TX -- Numerous types of vegetables products by the company Mann Packing Co. has been recalled due to a discovery of a bacteria. 
According to the company's website, on November 4, Mann Packing Co. recalled a number of items that are sold at H-E-B, Walmart, and others due to Listeria. 
The following are the recalled items: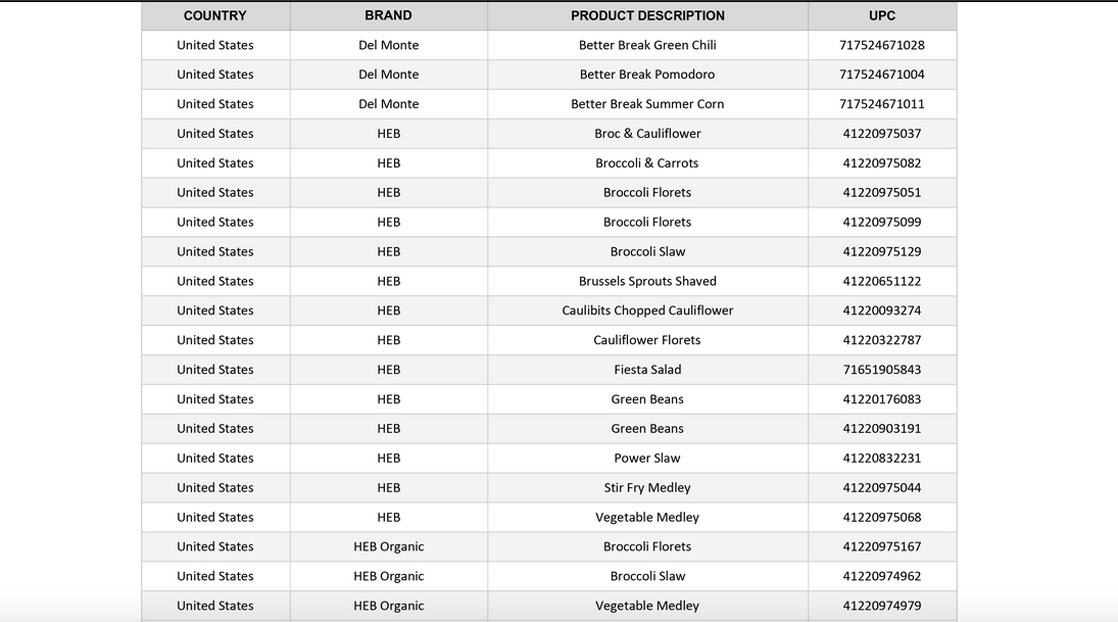 Mann Packing is issuing this recall out of an abundance of caution. Listeria monocytogenes is an organism which can cause serious and sometimes fatal infections in young children, frail or elderly people, and others with weakened immune systems.
Although healthy individuals may suffer only short-term symptoms such as high fever, severe headache, stiffness, nausea, abdominal pain and diarrhea, Listeria infection can cause miscarriages and stillbirths among pregnant women.
Mann Packing will continue to work closely with the authorities to investigate the issue.  
All consumers are welcome to call the 24 hour customer service line at 1-844-927-0707 or email Mann Packing Co., Inc. at [email protected]. 
Get more stories like this by signing up for our daily newsletter, The LIVE! Daily.