Texas Water Board Hosts Workshop in San Angelo for First Ever Statewide Flood Plan
SAN ANGELO, TX -- The Texas Legislature this year passed a series of bills directing the Texas Water Development Board (TWDB) to create the first ever statewide flood plan in the wake of the devastation left by Hurricane Harvey and flooding in Junction, Llano and Sonora last year.  State Rep. Drew Darby joined TWDB member Kathleen Jackson and State Sen. Charles Perry on the 15th floor of the Cactus Hotel in San Angelo to host a flood implementation workshop Wednesday.
According to Jackson, the legislature passed Senate Bill (SB) 7, SB 8, SB 500 and House Joint Resolution 4.  The legislation greatly expanded the TWDB's role in planning and financing of flood prevention projects across the state.  In fact, the legislature authorized $793 million from the state's Economic Stabilization or 'Rainy Day' fund to create a new flood funding program. 
The statewide flood plan will be developed based on river basins and will provide for: 
Administration of funding for flood control planning and drainage, flood mitigation and flood control projects. 
Creation of regional and state flood planning process and related requirements
Potential flood planning regional boundaries
State and regional flood planning guidance principles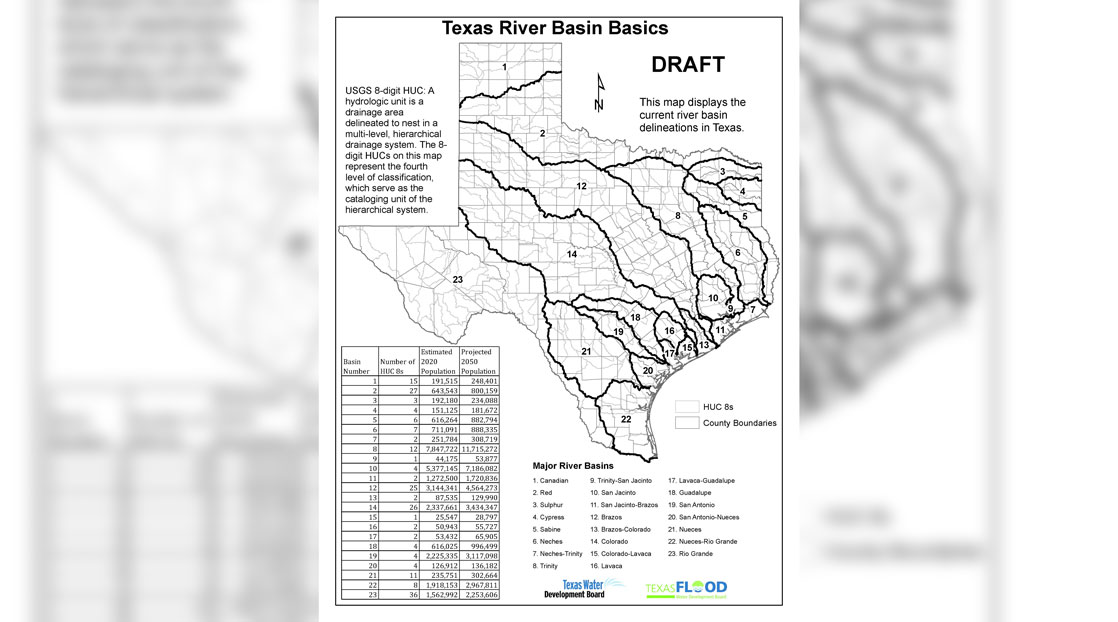 The meeting allowed for stakeholders to give input on the development process.  According to the legislation, the state's first state flood plan program established the process with the first regional flood plans due in 2023 with adoption of the first state flood plan due Sept. 1, 2024.  
The TWDB was formed in 1957 after Texas' record-breaking drought.  Prior to the last legislative session, the agency had three main responsibilities; assisting with regional water planning and preparing the state water plan every five years; collecting, analyzing and distributing water-related and geographic data; and providing loan and grant money for Texas water, wastewater and flood projects.  

Above: Rep. Drew Darby, TWDB member Kathleen Jackson, Senator Charles Perry.  (LIVE! Photo/Yantis Green)
The TWDB is hosting 15 workshops across the state this summer to gather input on the flood plan.  
For more information, see www.twdb.texas.gov. 
Get more stories like this by signing up for our daily newsletter, The LIVE! Daily.