Sliced Melons Recalled From Wal-Mart and Target Due to Salmonella
Press Release
SAN ANGELO, TX – Multiple freshly sliced melons have been recalled for possible salmonella on Friday.
Caito Foods is voluntarily recalling fresh cut watermelon, fresh cut honeydew melon, fresh cut cantaloupe and fresh cut mixed fruit containing one of these melons, produced at the Caito Foods facility in Indianapolis because these products have the potential to be contaminated with Salmonella. 
These products were sold at Target, Walmart, and Krogers. The following are the items recalled at Walmart and Target: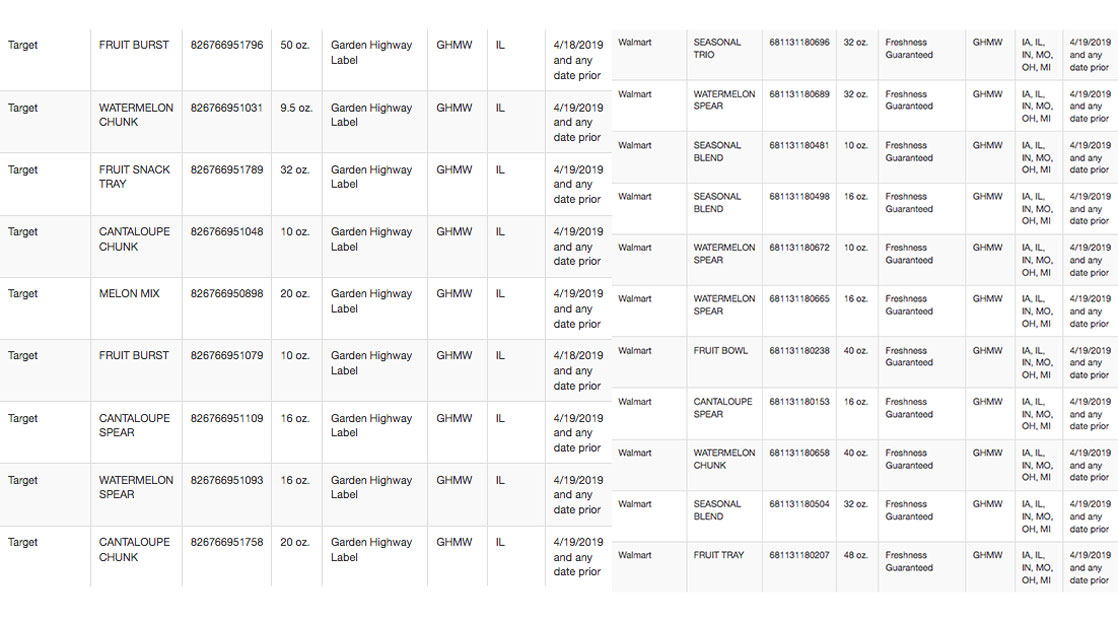 93 cases of Salmonella has already been reported from the melons but none in Texas at this time. 
The full list of the recall is available on the FDA website. 
Get more stories like this by signing up for our daily newsletter, The LIVE! Daily.