Grape Creek ISD Applying for FEMA Hazard Mitigation Grant for 2 New Gymnasiums
GRAPE CREEK, TX -- The Grape Creek Independent School District may get two new gymnasiums thanks to a grant from the Federal Emergency Management Agency.   The Hazard Mitigation Grant will pay for 75 percent of the cost for the concrete reinforced, domed structures because they will also be tornado shelters for the Grape Creek community.  
Tom Green County Commissioners Tuesday morning approved a memorandum of understanding with the Grape Creek ISD to pass the federal grant funds through the county to the school district and assist the district in the grant application process.  
According to FEMA, The purpose of HMGP is to help communities implement hazard mitigation measures following a Presidential Major Disaster Declaration in the areas of the state requested by the Governor. The key purpose of this grant program is to enact mitigation measures that reduce the risk of loss of life and property from future disasters.
For example, FEMA granted Victoria, TX  funding for a domed shelter in 2015 for events like Hurricane Harvey.  The community commonly refers to the safe room at the Tom O'Connor Jr. Athletic Center facility as the St. Joseph High School FEMA Dome. It was constructed to serve the Victoria community during catastrophic events.
The dome in Victoria meets occupancy requirement for both hurricanes and tornadoes. The safe room has 20,000 square feet of protected space, which gives it the capacity to shelter 1,000 occupants during a hurricane and 4,000 people during a tornado.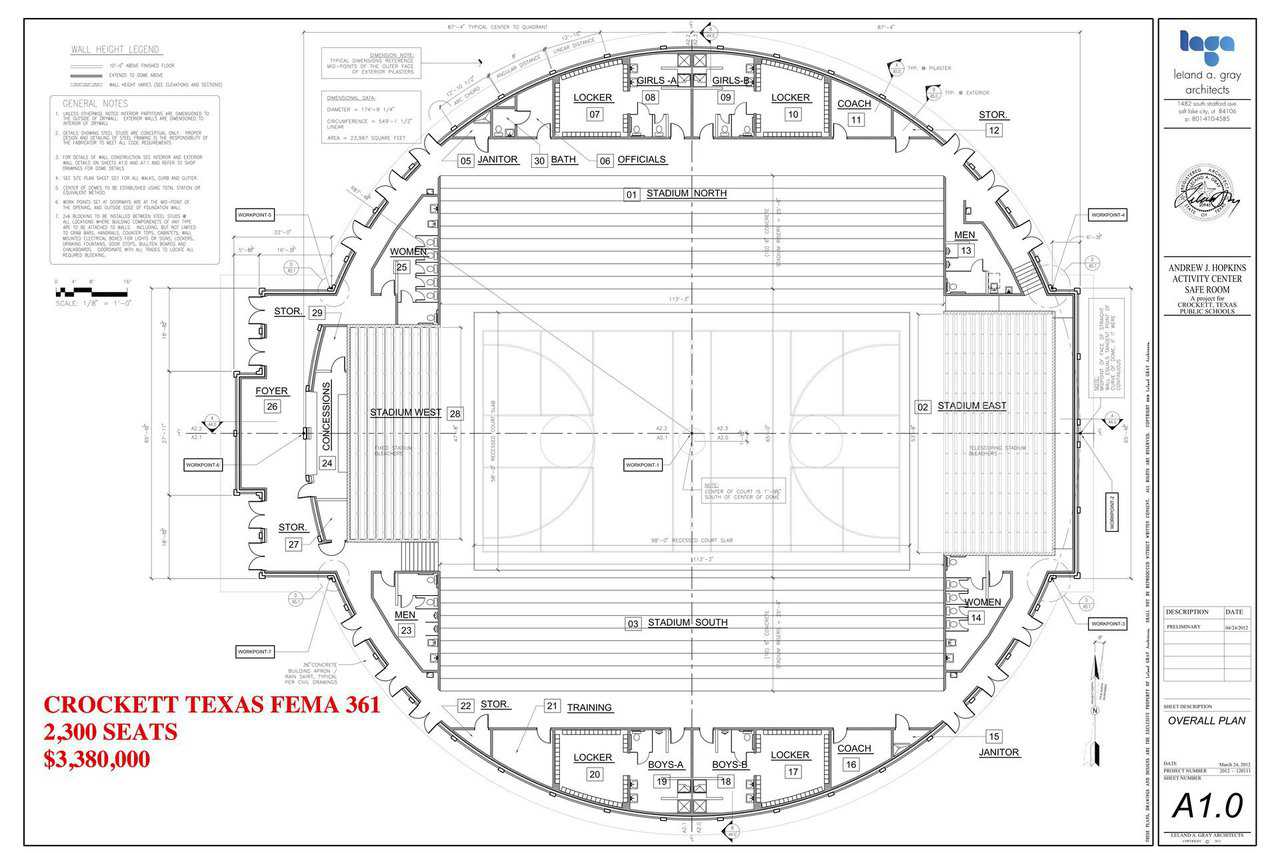 As spring arrives, tornado season comes with it. About 1,200 tornadoes hit the United States every year and every state is at risk. Since most tornadoes in the United States occur east of the Rocky Mountains with concentrations in the central and southern plains, Texas is one of the states under threat.
The FEMA Hazard Mitigation Grant Program (HMGP) helped fund the safe room and the Texas Department of Emergency Management administered the funds. FEMA grants have allowed the Texas Department of Emergency Management to award 41 Hurricane Community Safe Rooms along the coast.
In Grape Creek, one gym/tornado shelter will be built next to the Middle School and High School and will meet University Interscholastic League requirements for athletic events to be held there.  The other gym/tornado shelter will be constructed at the Grape Creek elementary school.
The structures will be concrete domes able to withstand winds of 140 mph.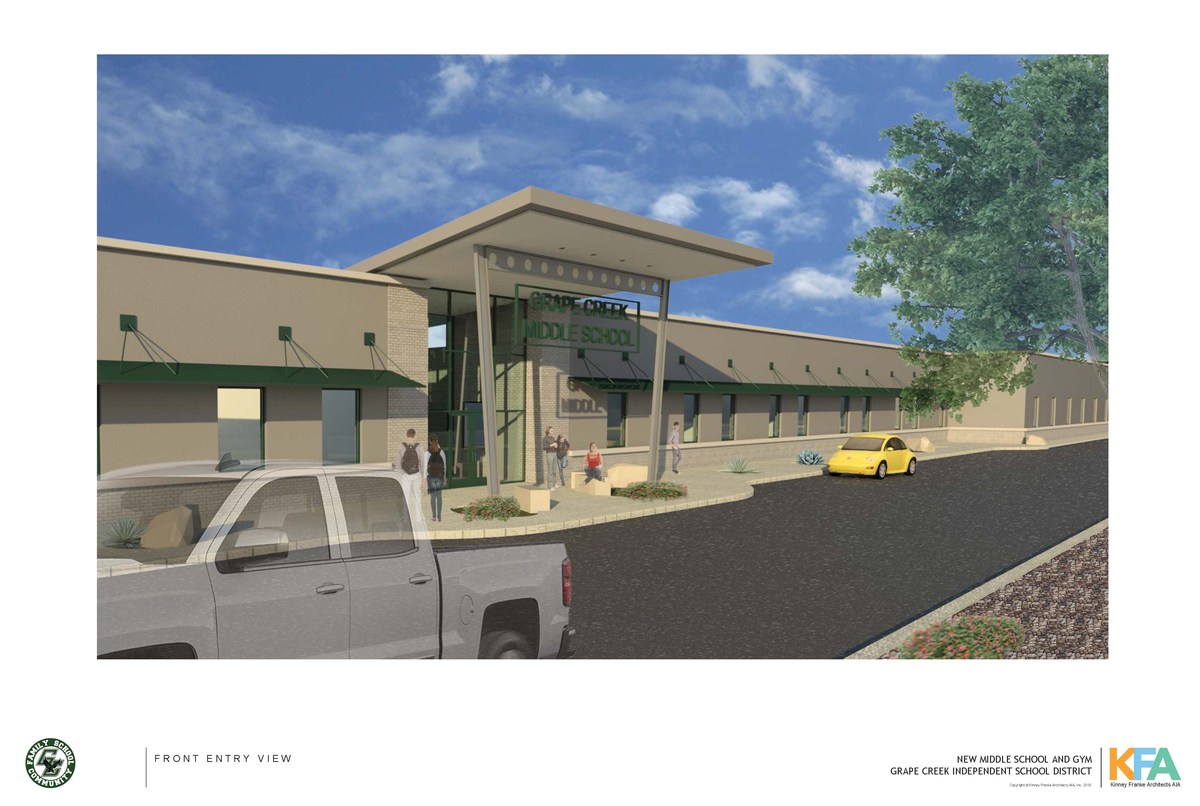 In May, voters in Grape Creek passed a $10.75 million bond to construct a new middle school and make improvements to the elementary school campus.  According to the district's website, The $10.75 million bond will not raise tax rates in the District due to a unique set of circumstances, since the existing debt on the high school will be paid off before the newly-voted bonds will be issued.
Get more stories like this by
signing up for our daily newsletter, The LIVE! Daily
.