Darby Tours San Angelo Clubhouse to Spread the Word About Its Services
SAN ANGELO, TX -- State Representative Drew Darby toured the San Angelo Clubhouse Friday to help bring awareness to the new mental health services facility.  
According to MHMR of the Concho Valley, the Clubhouse model is a program for adults living with mental illness and have a desire to improve the quality of their lives through meaningful work and social relationships.  The voluntary program has participants who known as members and not clients or patients who work together with a small staff to ensure the well being and growth of the Clubhouse.  
The facility was opened in the fall and we reported on the ribbon cutting in October.  The San Angelo Clubhouse is located at 404 S. Irving St. in what was formerly a restaurant called Float 404.  It is across the river from the Bosque.  
The San Angelo facility is the sixth in Texas modeled after a facility that was opened in 1948 for people released from the Rockport State hospital.  There are currently 320 clubhouses around the world.  
Darby said his office will help promote the Clubhouse and he recommended getting the Concho Valley Council of Governments and the San Angelo Chamber of Commerce involved because the Clubhouse benefits employers and the community.  They also bus in members from surrounding communities.  
According to Clubhouse Director Brent Jenkins, they have 60 members total and serve between 12 and 15 average per day.  Members cook meals in the kitchen and clean and maintain the facility.  They also have computer access and can get help with resumes and employment.  There is a workout room and a snack bar along with the food service area and a general meeting room.  The meeting room contains a sewing machine and t-shirt printing equipment.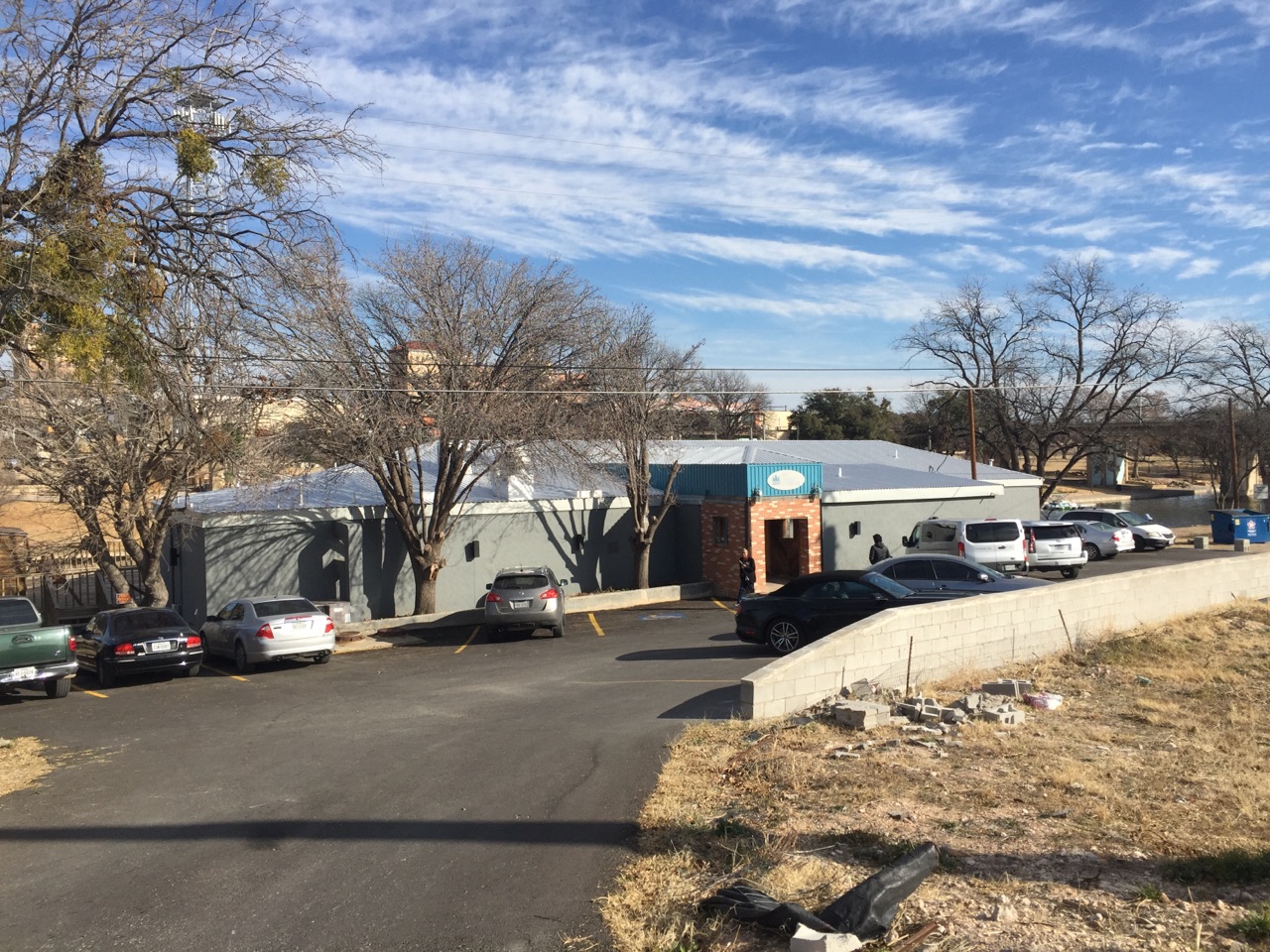 The Clubhouse provides members with a place to spend the day, build relationships and receive assistance with personal goals like finding a job and going back to school.  According to Jenkins, membership requirements are that a person must have a mental health diagnosis, be at least 18 years of age, be following a treatment plan and not be a danger to self or others.  
Information from the Clubhouse says 15 percent of regular members are employed through the Independent Job Program in which employers contract with the Clubhouse and a member is trained to perform a specific job.  If the member doesn't show up for work, a staff member takes their place.  
The Clubhouse reports that the program shows a 30 percent reduction in psychiatric hospital stays, trips to the emergency room or crisis centers.  Survey results also show a 16 percent reduction in member encounters with law enforcement.  
79 percent of San Angelo Clubhouse members reported an improved quality of life and 41 percent reported an improved sense of self worth.    
Get more stories like this by
signing up for our daily newsletter, The LIVE! Daily
.