Outreach Home Care Celebrates Ribbon Cutting With San Angelo Chamber of Commerce
SAN ANGELO, TX – Outreach Home Care and the San Angelo Chamber of Commerce, with aid of the Concho Cadre and Councilman Harry Thomas, celebrated opening a San Angelo office at 17 S. Chadbourne suite 500 with a ribbon cutting today.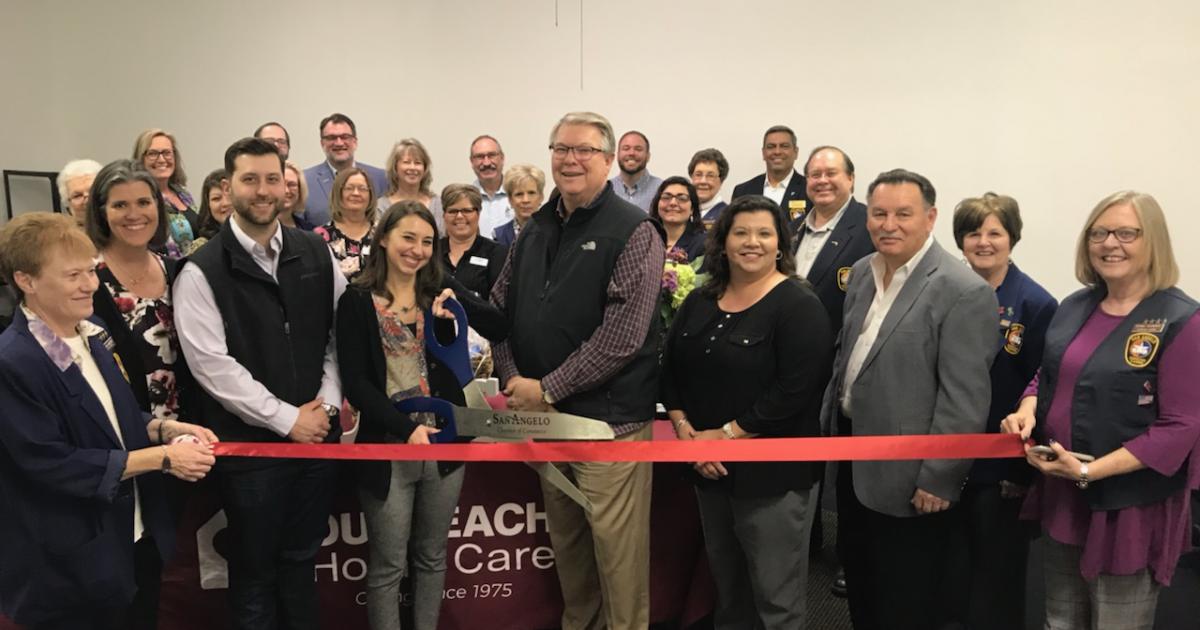 Owners of the family business, Emily Smith and John David Ball, entertained the group with story of their father starting the business 40 years ago from his garage in Garland, Texas.  
COO Steve Abshier described their business as serving 7-8,000 clients over four states currently. "We are a Christian based service and have chaplains."
Staff further informed attendees that they do short or long term care and care for more than just the elderly.  Abshier,"We offer services to women on bedrest during pregnancy, after surgery care for those who want to stay home and even have a contract with Homeland security to help victims of human trafficking."
Councilman Harry Thomas also was there,"Thank you for investing in San Angelo.  We are always glad to welcome businesses in downtown."
This office is the 30th for the company to open and is a branch of their current Abilene office.  If you are interested in their services Outreach Home Care can be contacted by calling 1-800-793-0081 or go to their website here.
Abshier also stressed,"We do not want this to be a burden.  Contact us and we will coordinate between your insurance provider."
Get more stories like this by
signing up for our daily newsletter, The LIVE! Daily
.