San Angelo Welcomes the New Dairy Queen with Bustling Business
SAN ANGELO, TX — San Angelo's second Dairy Queen location at 3006 Knickerbocker Rd. is officially opened. Well, they're calling it a "soft open." The San Angelo Chamber of Commerce will host the real grand opening Monday with a ribbon cutting.
Today, the staff is working out the kinks and making sure the equipment is operational. So far, so good, said general partner Codi Richardson Kingman. She and her mom were looking over things at the new restaurant on Knickerbocker Friday afternoon.
First 100 customers Saturday to purchase a DQ cake will be given free DQ once a week for a year. "It's a punch card that gives the winner a free steak finger or chicken strip basket or Hungerbuster hamburger once per week for a year," explained Codi Kingman.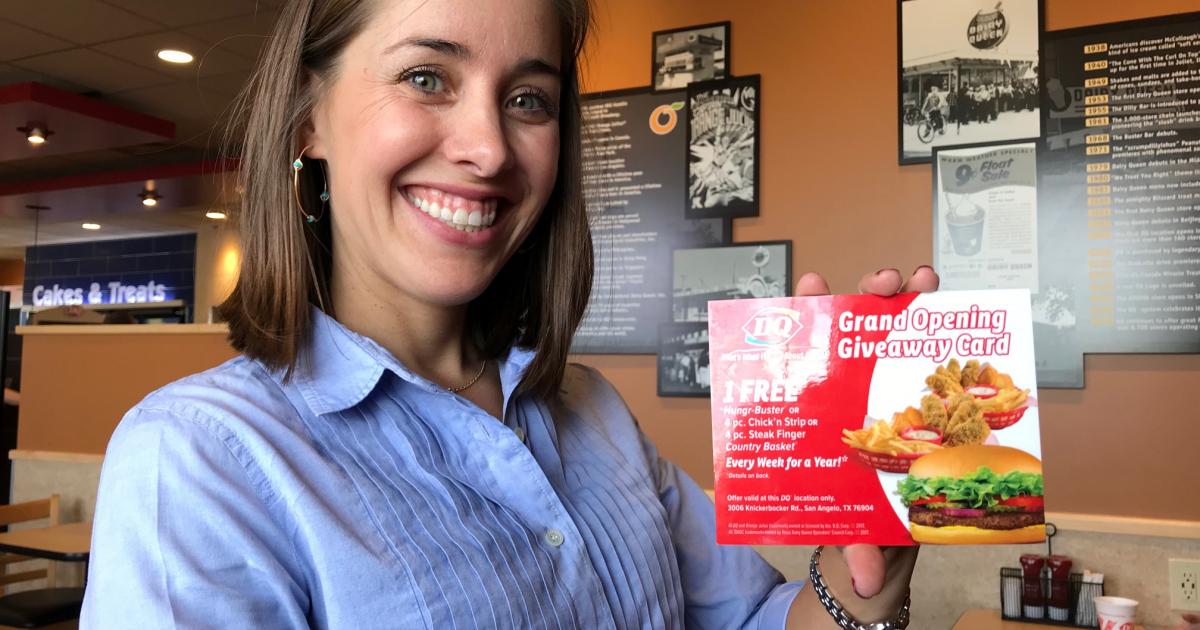 Codi Richardson Kingman and her mom Jane Richardson are part of the family partnership that is expanding their DQ franchise in San Angelo.
How's the soft opening working?
"Better than we expected," said Jane.
Get more stories like this by
signing up for our daily newsletter, The LIVE! Daily
.