When Will the New Which Wich Restaurant Open in San Angelo?
SAN ANGELO, TX — San Angelo's second Which Wich Superior Sandwiches location opens for business on Tuesday, October 24 according to co-owner Tom Granger.  
The first location is on the corner of Koenigheim and Bryant near downtown.  The new Which Wich will be in the same building as the new Jacks Convenience Store and Car Wash.  
Granger says the group already owned the location that used to be an Exxon service station and car wash.  "It was a natural fit.  We did so well at the first location and we already owned the land."  
Granger says Which Wich will employ 22 people to open and Jacks will 8 to 12 additional employees.  "We are thrilled to be part of such a great community."  
Which Wich will open at 10:45 a.m. Tuesday, October 24 at 4515 Knickerbocker Rd.  The franchise has a unique method of ordering food.  According to the website, you grab a bag and mark what you want, write your name on the bag, then listen for them to call your name.  They also have a money back guarantee called a Sandwichfaction guarantee.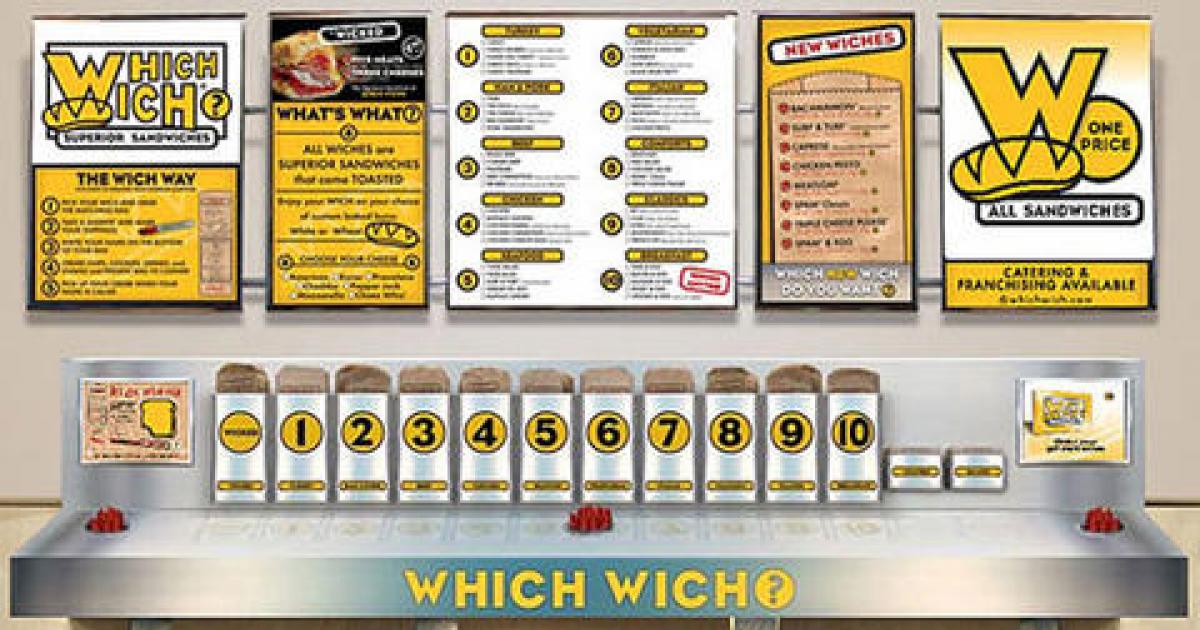 Above: Which Wich order diagram.
Granger says the group has the franchise for Midland, Odessa, Sweetwater, Big Spring and San Angelo.  They have two locations in Midland and two in San Angelo and are looking for four additional locations.  
There will be competition. San Angelo will also have two additional sandwich shops in the near future.
Get more stories like this by
signing up for our daily newsletter, The LIVE! Daily
.