Sephora Opens New Store Location in San Angelo
SAN ANGELO, TEXAS -- Sunset Mall, which has over 60 retail stores, has just expanded. For those who have recently walked through JCPenney, many may have noticed the newest addition to Sunset Mall, beauty retailer Sephora.
Sephora is a leader in global beauty retail and has over 2,000 stores across the world. After a long wait, many local makeup and beauty gurus will have access to brands such as Anastasia Beverly Hills, Kat Von D, Make Up Forever, Sephora Collection, Glamglow, Belief, Origins, as well as fragrances from Dior, Dolce and Gabbana and Marc Jacobs, right at their fingertips. 
Though Sephora has been open in San Angelo's JCPenney since this past Friday, the store will be hosting its Grand Opening this upcoming Friday, June 23, at 10:00 a.m. The first 100 clients to show up after the grand opening ceremony will be eligible for Sephora Inside JCPenney gift cards with mystery values worth up to $100. Furthermore, Sephora will be giving away 700 gift bags generously stuffed with samples of different in-store sold brands.
"We couldn't be more proud to open a Sephora inside [San Angelo's] JC Penney," Beauty Manager Jimmy Hogeda said. The new store will "introduce the world's best international beauty concept" to the the community and beauty enthusiasts.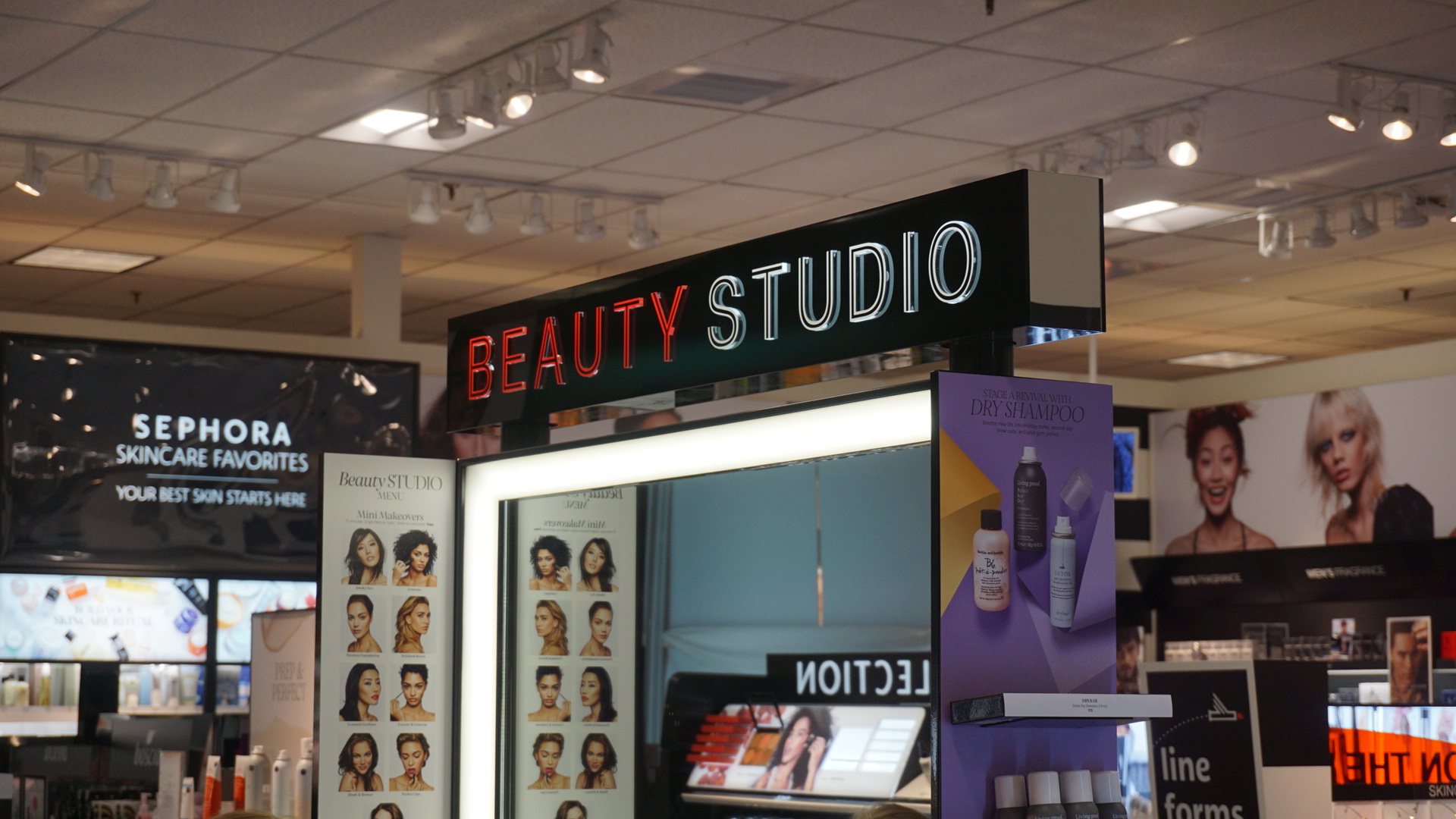 The new 1,800 square foot location is situated in the middle of JCPenney near the women's section. The new beauty paradise will also be home to a Sephora Beauty Studio where clients can visit and receive a 15-minute mini-makeover or mini-facial from professionally trained beauty consultants.  
Also inside the new Sephora locations, visitors will have a chance to use the Sephora + Pantone Color IQ. The Pantone Color IQ can scan the surface of anyone's skin and match the skin to a scientifically precise foundation and concealer.
For those who have already made a Sephora account and are a Beauty Insider, San Angelo's Sephora will also provide the perks of exclusive samples, birthday gifts, and all-access passes to personalized beauty.
Sephora Inside JCPenney at Sunset Mall, located at 6000 Sunset Mall, is open Monday through Saturday from 10 a.m. to 9 p.m. and Sunday's from 12 p.m. to 6 p.m.
Get more stories like this by
signing up for our daily newsletter, The LIVE! Daily
.