San Angelo Restaurant Owner Sent to Prison for Tax Evasion
SAN ANGELO, TEXAS – San Angelo resident, Ai Shu Cheng, 52, was sentenced by U.S. District Judge Sam R. Cummings to serve 32 months in jail, after pleading guilty to two counts of filing a false income tax return in December 2016.
 Judge Cummings issued Cheng to pay  $1,767,566.46 in restitution to the Internal Revenue Service (IRS).
According to court documents filed in 2011, Cheng under-reported his total income for 2011 by $487,496.68, when he filed an individual Income Tax Return, Form 1040, for the tax year ending in December 31, 2010. Cheng's actual income was approximately $696,148.68 with a tax loss to the IRS in the amount of approximately $165,108.00. Cheng however, reported only making $208,652.00
Two years later, Cheng filed for an individual Income Tax Return, Form 1040, where he under-reported his total income for 2013  by $414,490.82. Cheng's approximate income for 2013 was $600,976.82, which would have resulted in a tax loss to the IRS of an amount approximately worth $145,072.00. Cheng reported only making $186,486.00 in 2013.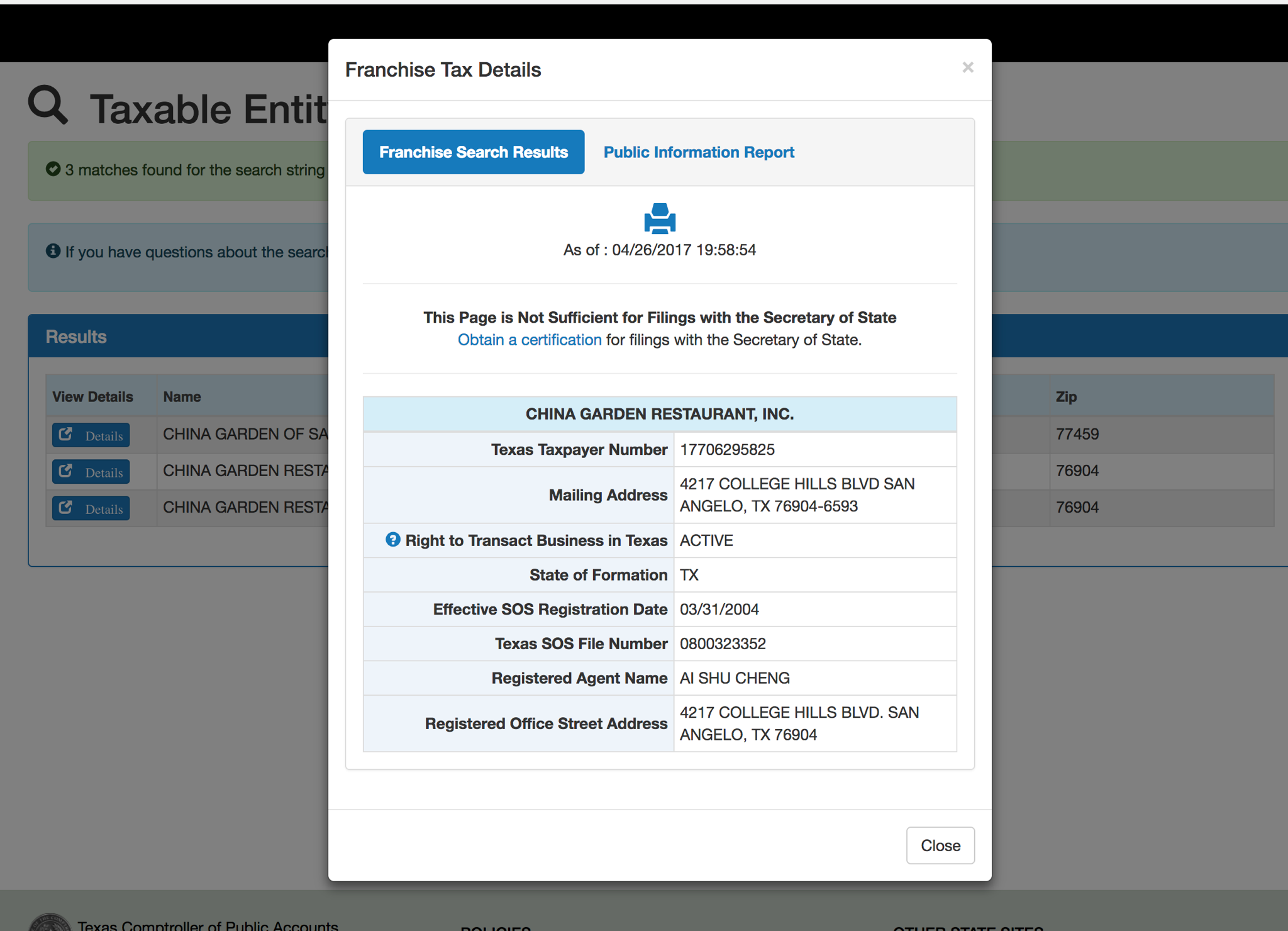 Upon further investigation, Cheng is currently listed as the Registered Agent Name for Bonsai Garden, located at 1801 Knickerbocker Road, and China Garden, located at 4217 College Hills Blvd.
LIVE! contacted both businesses for comment. A representative from Bonsai Garden said that Ai Shu Cheng did not work for them and that he " did not recognize that name at all." A representative from China Garden confirmed that  Cheng worked for them and said, "he might be in tomorrow."
Both income tax returns contained a written declaration that the tax return was made under penalty of perjury. The IRS Criminal Investigation investigated the case and Assistant U.S. Attorney Ann Cruce-Haag prosecuted.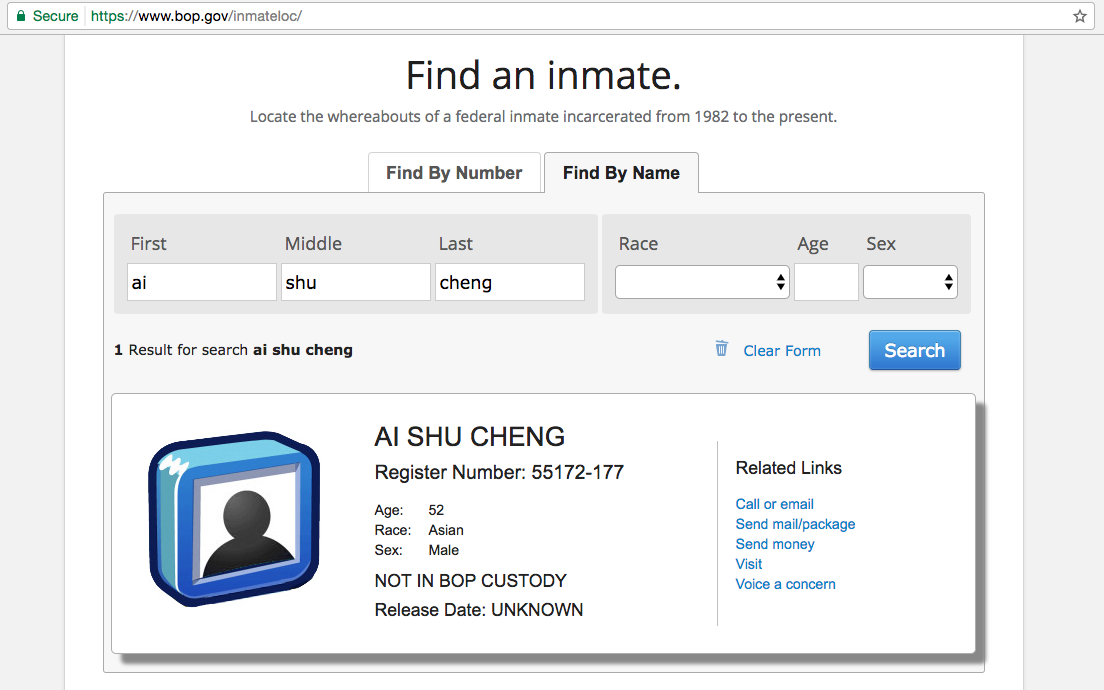 Cheng was ordered to surrender to the Bureau of Prisons on May 26,2017, but as of today, Mr. Cheng was not yet listed in the Federal Bureau of Prisons.
Update: April 27, 2017 10:30 a.m.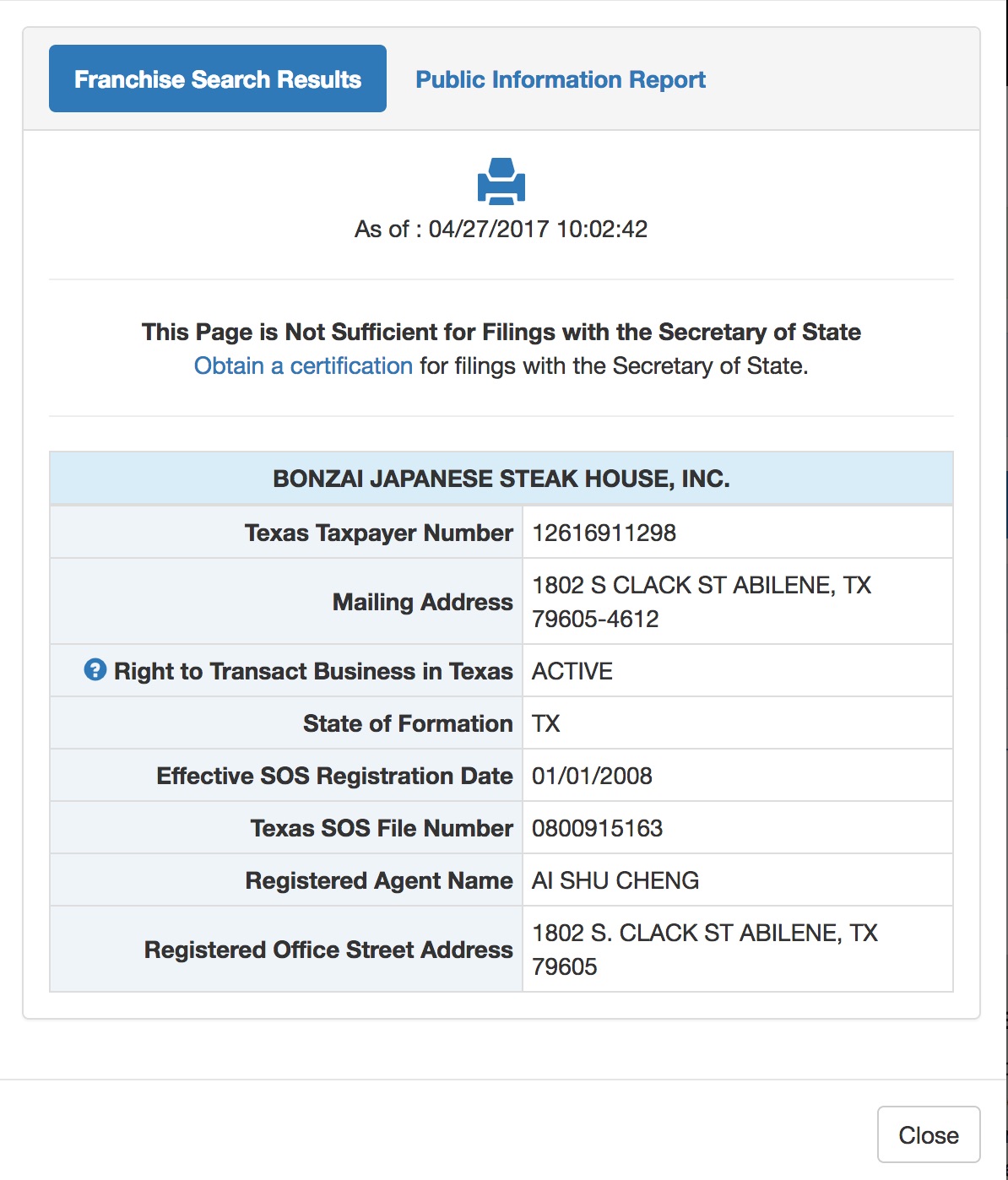 Further investigation shows that Ai Shu Cheng is also a Registered Agent Name for a Bonzai Japanese Steak House in Abilene, Texas. 
---
Update 4/27/2017 -12 p.m.
Bonsai Garden in San Angelo's current owner, Ryan Zhung said he purchased the restaurant at 1801 Knickerbocker Rd. two years ago. However, Cheng is listed on an older corporation filed with the State of Texas as the registered agent. Cheng's corporate name is "Bonsai Garden, Inc." with the same Knickerbocker Rd. address.
The new owner of Bonsai Garden, Zhung, said that Cheng has not been associated with the restaurant for five years. Cheng previously sold the restaurant to a family member, from whom Zhung purchased the establishment two years ago. "We have nothing to do with Ai Shu Cheng," Zhung said. Zhung operates the restaurant under the parent name, G&G Restaurants, Inc.
Get more stories like this by
signing up for our daily newsletter, The LIVE! Daily
.