Palmer Feed & Supply Donates $4,000 to Two Local Charities
SAN ANGELO, TX – Yesterday afternoon, Palmer Feed & Supply, located at 1318 N Chadbourne Street, held a special presentation in which they presented donation checks to the West Texas Boys Ranch and Sonrisas Trails Therapeutic Riding.
The monetary donations came from the annual "Sack it, Don't Wrap It" campaign hosted by Palmer Feed. In this yearly campaign, people are asked to donate $3, and, in return, Palmer feed stitches a Christmas gift, big or small, into a feed sack. Palmer Feed matched all proceeds.
Bridget Scott, Palmer Feed's General Manager, said, "The 'Sack it, Don't Wrap It' campaign has been in the community for almost 20 years. Everybody seems to really enjoy it, from the people giving the gifts and the people receiving the gifts," as well as "the people receiving the funds."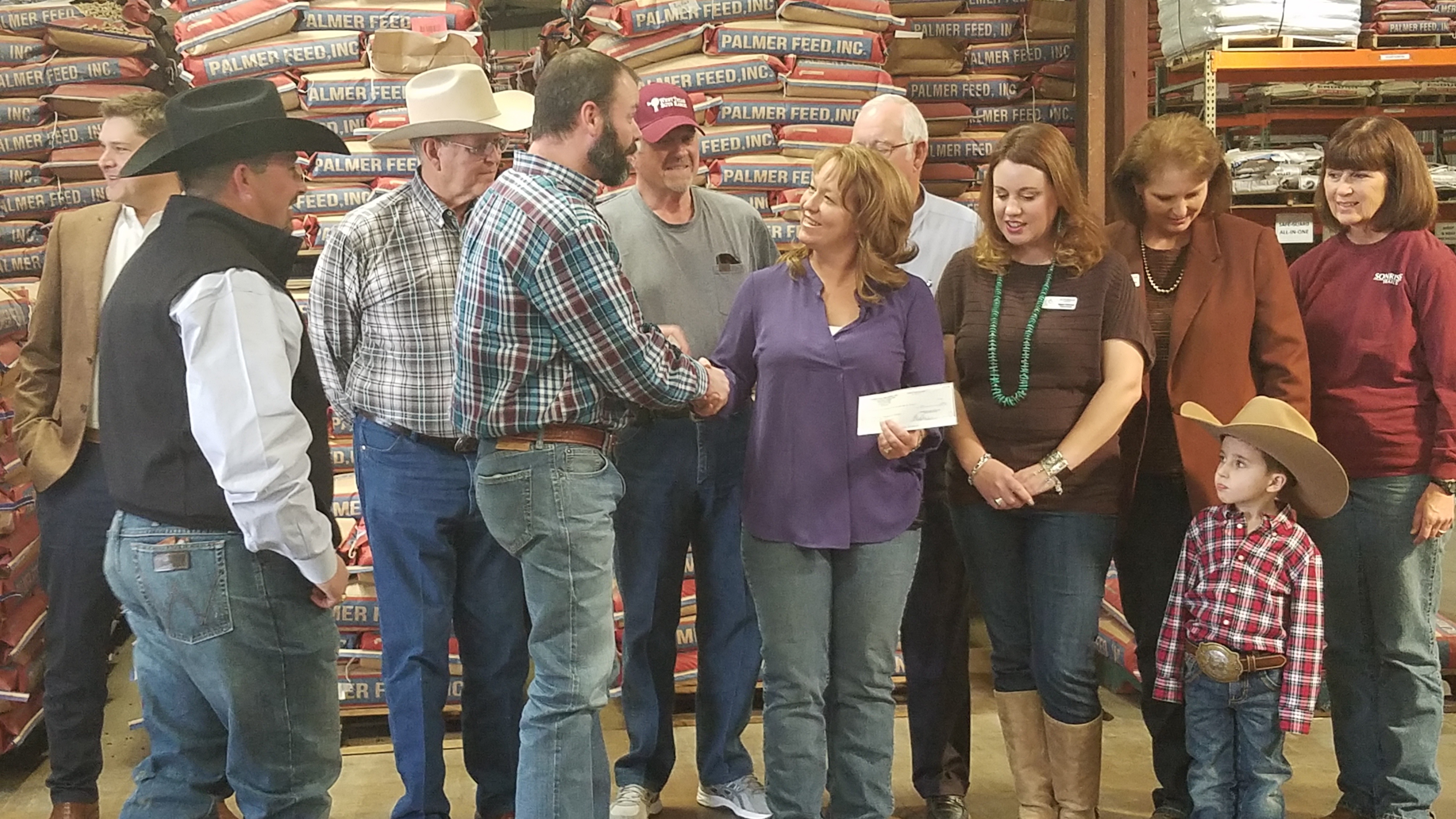 In the past year, almost $4,000 have been raised. This, in turn, was split between the two charities, giving each a little under $2,000. Jeremy Vincent, CEO of both West Texas Boys Ranch and Sonrisas Trails, said he is very grateful for Palmer's donation. 
"[Palmer Feed] has been great friends of West Texas Boys Ranch," Vincent said.  
He also said the funds received yesterday will "go to the greatest needs of the current time, which is typically involving the boys." He further explained that those needs "may look like clothing or food or any kind of necessary item the boys need in that current moment. "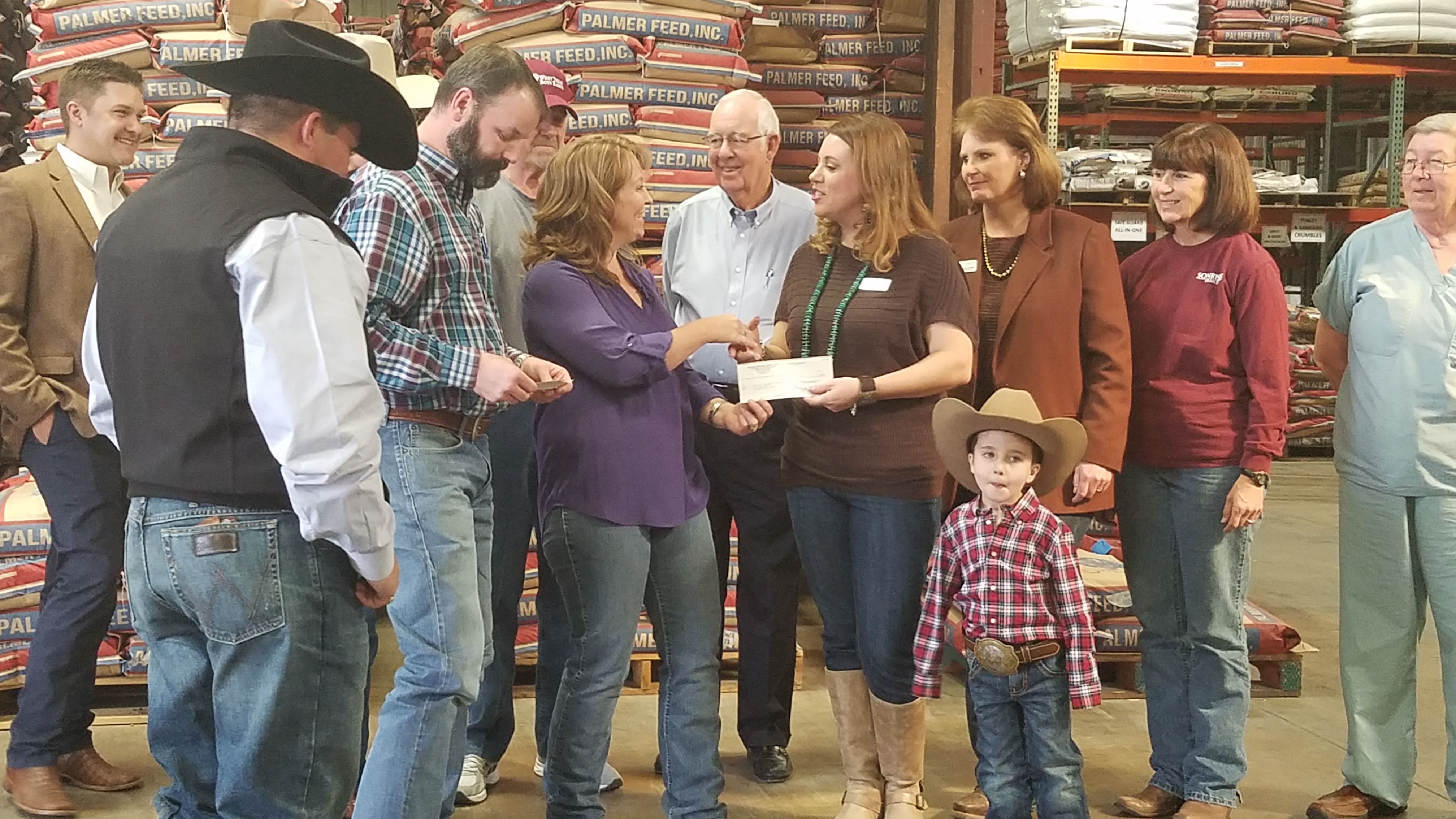 Mary Coffey, Public Relations Director at Sonrisas Trails, could not thank Palmer Feed enough.
"They are such a cornerstone of this community. To have this kind of support year after year, we don't take it for granted," she said.
The money donated to Sonrisas Trails will go towards the horses' food and the various programs offered to children and adults with special needs, as well as Sonrisas' newest program geared towards military veterans. Coffey was extremely grateful to the public as well.
"We can't thank the community enough for coming out and supporting this cause," Coffey said. "That is such a neat idea!"
In regards to the hard decision of which charity would receive these donations, Scott said, "We are proud to support these two organizations because they are such important causes, and they are related to the local agriculture and equine industries that we serve." 
Get more stories like this by
signing up for our daily newsletter, The LIVE! Daily
.