New ACT: Work Ready Community Initiative to Help Local Business Leaders
SAN ANGELO, TX – Thursday morning, Tom Green County and the City of San Angelo hosted a "Website Roll-Out" event to introduce San Angelo's initiative in becoming the second certified "ACT: Work Ready Community" county in the state of Texas. Having the ACT: Work Ready Community (WRC) initiative in San Angelo will provide the community's employers with data and tools that will drive economic growth, city and county officials said.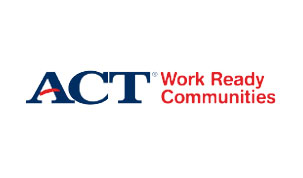 TCG and the COSA formed this partnership last February with the support of the Concho Valley Workforce Development Board, Workforce Solutions, Howard College, Foster Communications and Shannon Hospital. After attending several workshops and meetings, and putting in a lot of hard work, this group of business leaders have set the foundation to move forward in the "ACT: Work Ready Community" certification process.
To become an "ACT: Work Ready Community" certified county, the city of San Angelo must first attain certain certification requirements set by ACT (American College of Testing). One of those requirements is the ACT National career Readiness Certificate (NCRC). This certificate measures and closes any skills gap found within businesses. The NCRC is earned by individuals taking the ACT WorkKeys Assessment, which was designed by the same non-profit that has been delivering the ACT college entrance exams for the past 60 years.
Tom Green County Judge Steve Floyd said ACT has "been modified over the past 10-15 years to try to adapt [their style] of testing to that of the business world."
The purpose of Thursday's event was to not only announce the City's new initiatives, but to encourage city employers of local businesses, managers, and schools to drive the success of the program by recognizing the NCRC and integrating the ACT WorkKeys Assessments into their business. The WorkKeys Assessment measures essential critical thinking skills in applied mathematics, locating information, and reading for information needed for workspace success.
Roland Peña, Economic Development Director for COSADC, said that employers who decide to join the Work Ready Community initiative can "expect to have a more qualified workforce," for the assessments "confirms an individual's competency and specific set of workplace skills." Individuals who wish to take the ACT WorkKeys Assessment test can also expect to "match their skills to job requirements" set by businesses, said Peña.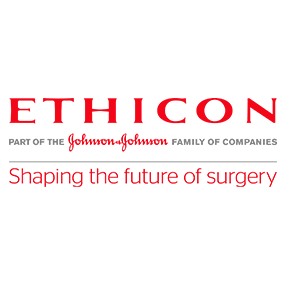 Also invited to the event were businesses that have been using, or have recently implemented, the WorkKeys assessment within their business. Those specific businesses were Shannon and Ethicon, as well as Christoval ISD. All three representatives gave testimonials to the assessments and the ACT Work Ready Communities initiative.
Ethicon has been "using this assessment test since 2004, for the purpose of promotions and hiring," said Tony Garcia, Union Rep for Ethicon. As a union rep, Garcia appreciates that the WorkKeys Assessment "has been reviewed by the Equal Employment Opportunity Commission (EEOC) for the purpose of determining whether [the assessment] is discriminatory or fair." The EEOC has proven that this assessment is fair and non-discriminatory; an important aspect that proves this is that Ethicon has 65-70 percent female employees working machine operated equipment.
Shannon Medical Center is the first local business to join the WRC profiling program since February. Bryan Horner, President and CEO of Shannon Medical Center, was also present at Thursday's event, where he proudly announced that, since implementing the ACT WorkKeys profiling assessment, Shannon's "turnover rate has dropped to 15 percent [from 20 percent]," and has shortened new employee training time. Horner said he believes Shannon can aim at setting its turnover rate to 0 percent if it continues to use the WRC Program.
John Choate, Principle of Christoval High School, believes the WorkKeys assessment can be used to get young students ready for the new and evolving economy because, "once [the kids] take this assessment, they can go back and increase their skills in areas they are weak in, or further their strengths." Choate encourages all schools to "get on board with [the WRC] because it has been a real game changer." It has also proven to be "super valuable to [the students'] education."
Mike Buck, Executive Director of the Concho Valley Workforce Development Board, said he is "firmly committed" and striving to "get the Work Ready Communities certification achieved by the coming summer."
For more information on the ACT: Work Ready Communities, please visit www.workreadycommunities.org. For those interested in Tom Green County's initiative, please visit www.workreadycommunities.org/TX/451.
Get more stories like this by
signing up for our daily newsletter, The LIVE! Daily
.