A New Restaurant Food & Grocery Delivery Service Business in San Angelo
After a long week of working 40 hours or more and dealing with all the family matters in the evenings, many people in San Angelo have to catch up on all the things they couldn't accomplish during the week. Therefore, instead of resting, they have to play catch up, attend youth sports, family events and attend church on Sunday. On top of that, these people have to make time for a trip to the grocery store, which can be both time consuming and frustrating.
There are also those people who don't have the means to make a trip to the grocery store, pick up food from their favorite restaurant, or run an errand. They may not have family nearby, or their family members are like those mentioned and have a hard enough time dealing with their own problems.
However, as of now, people in the city can avoid those hassles and use what little time they have, or what time their families have, and leave the running around to the experts at San Angelo To Go Restaurant & Grocery Delivery Service in San Angelo.  
The San Angelo to Go Delivery Service
As of Oct. 1, 2015, three young men in San Angelo, Carson Beavers, Preston Wimberly and Cameron Jenkins, launched their delivery service business to provide an alternative solution for those people in the community who don't have time for grocery shopping, hate it, or have difficulty finding the means to do so.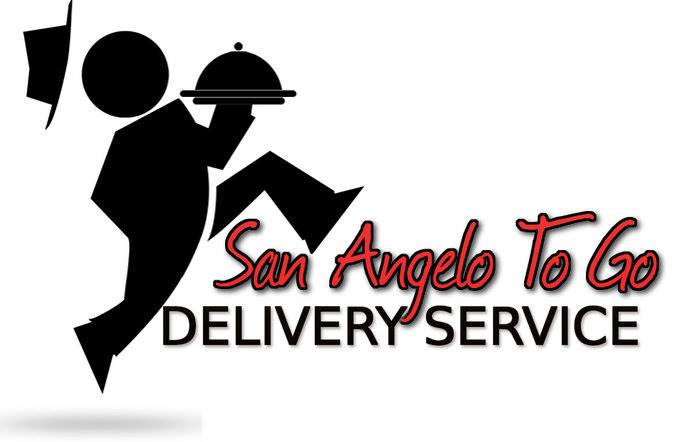 Instead of writing out a grocery list on a sheet of paper, all San Angelo residents have to do is go online to the company's website and submit an order form that outlines what groceries they need, where they want the groceries from, and hit the submit key. For those people who hate online forms, they can place their order by phone, and within an hour, without putting any money up front, these people will have their groceries on the table ready to be put away without having had stepped foot outside the door.
"People don't pay until the goods are delivered to their house," said Beavers, one of the business partners. "We pay for the groceries at the grocery store, and when we drop the goods off, they reimburse us that money plus our fee."
In addition to grocery shopping, Beavers and his colleagues do restaurant deliveries and cater-style deliveries for businesses, so for residents who have a craving for something specific from their favorite restaurant, all they have to do is take one of the steps mentioned, and in no time, they'll have their food on the table or in their office.
That's not all the business provides either.
"Not only do we offer the restaurant and grocery store delivery services, but we also have an errand service. We pretty much do whatever we can to accommodate what you need done," Beavers explained.
Even if someone needs a ride to the doctor and a driver happens to be available at that time, Beavers said that driver will be happy to help a person make it to that appointment.
"If we can accommodate what you need done, we'll do it," he stated. "There's no task too big, and no task too small."
Who Can Take Advantage of This New Service
Beavers said although he and his colleagues primarily service the San Angelo community, they do work with some healthcare agencies in town to provide services for the elderly who live outside the city limits and may have difficulty leaving their homes.
"We make special accommodations for them," Beavers added.
Therefore, if there's a specific need, people can contact the company, let them know the situation, and if they can, the now-five-member team will see what they can do to assist those people outside of San Angelo.
Originally, the company planned to market specifically to the elderly.
"We kind of targeted that market at first because we know [those people are] the most in need," Beavers explained. "They're going to be our repeat business customers, but with some people, they get to the point where they're so busy, and as far as their time goes, it's worth more than what we charge to spend that with their family."
How it Works and How Much the Service Costs
To become a client of San Angelo To Go, as briefly explained, residents can order online or by phone. The company has a fully active website where people can fill out a form and document their service request. As soon as a client fills out the form and hits "submit," the order gets sent to the staff, and in turn, they send a confirmation for the order. One of the staff members will then contact the individual by phone to confirm everything.
"We just make a quality assurance call to make sure we're getting your order right," Beavers confirmed.
For people who prefer to place orders by phone, those clients can call 1-888-751-7778.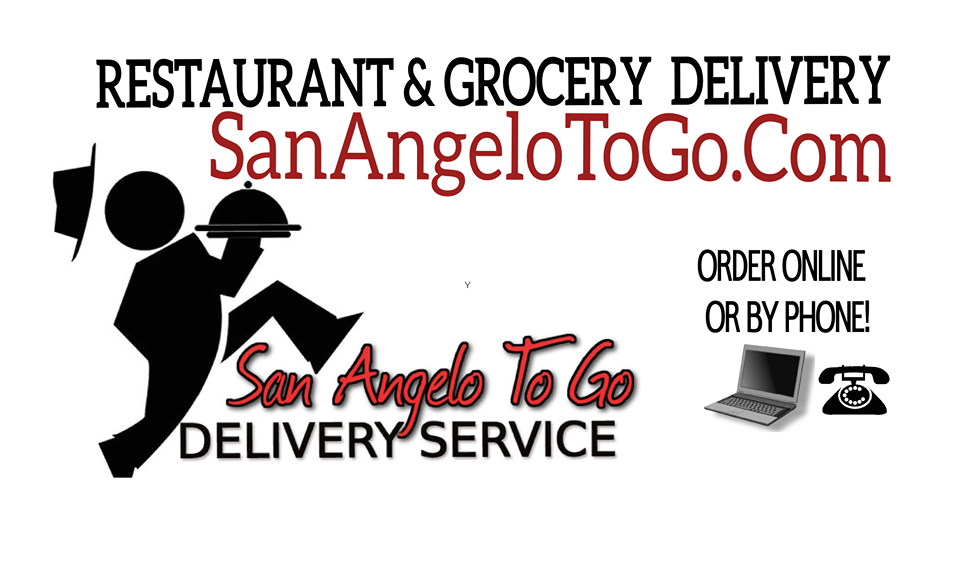 Because there are only five people right now providing delivery service to the City of San Angelo, and in some cases, the surrounding areas, Beavers said his team can do grocery orders the same day as long as people submit their requests before 11 a.m. Additionally, there's a one-hour turn around time for delivery.
"Generally for drop off, we like a one-hour window where we know you'll be at home and we can drop off the goods," Beavers said.
For restaurant deliveries, clients have until 10 p.m. to place their orders daily.
"It depends on our volume and what time you order that determines the delivery time," noted Beavers.
He added that sometimes people will call and want an order right away, and they're able to accommodate those people. They also have people who will call and say, "Hey we want to have pizzas from so-and-so place tonight, so can you have it there by 7 p.m.?"
Also, Beavers stated that sometimes businesses will have meetings or conferences, and in those cases, San Angelo To Go can schedule cater-style deliveries in advance. Regardless of the need, the company is willing to do what it can to ensure a positive delivery experience.
So by now, people might be asking, "Okay, so how much does this cost?"
Well, for grocery delivery, clients will pay $10 plus 10 percent of the total grocery bill. People can also expect to pay a $4.99 flat fee for restaurant delivery.
For errands, that fee and turnaround time works on a case-by-case basis. Beavers said clients can indicate if they need to run a package to another side of town, pick up dry cleaning, or document whatever else they need on the online form. Of course, people can call their request in as well. Beavers added that if it's a simple task that doesn't take long, that cost will be inexpensive. After the request is made and confirmation is sent, staff will call clients with special requests and give them a quote for the service and a timeframe for delivery.
"We accept cash, debit card, credit card and check," said Beavers about payment. Also for people who read this article and mention San Angelo LIVE! to the company when placing their first order, they will give receive a 50 percent discount on the delivery fee during the month of October. Beavers said people can also visit the company's Facebook page for more promotions and specials.
The Fulfillment of a Childhood Dream
Beavers, Wimberly and Jenkins all grew up together in Dallas, and when they were boys, they talked about going into business together, so launching San Angelo To Go is a childhood dream come true.
Both Beavers and Wimberly came to San Angelo to attend Angelo State University. Beavers is now a senior, and Wimberly, who was president of the university last year, graduated.
"[Preston] was involved with everything, so we've just really been looking for something we could bring to the community," Beavers stated. "It was just one of those things where we knew they had this service in bigger cities and the surrounding areas, and that it hadn't been brought to San Angelo; so we figured there was a want and need for it."
Previously, some individuals attempted to provide a similar service through the Facebook Swap & Sell page, Beavers stated, but the partners wanted to be a stable business people could rely on. Thus, they registered with the San Angelo Chamber of Commerce.
"We've generated a lot of interest on Facebook, and we're going around the community to try and see if people are willing to work with us," added Beavers.
Although the partners only work online for now and have five employees, which includes them, they have big goals for the future and have people lined up for jobs when the business takes off. The partners are also trying to work out deals with local grocery stores. They have talked to everyone at the local level, but have to wait for final approval from the corporate level.
"I would hope that we would be able to partner with all of the local businesses in San Angelo to service the San Angelo community," Beavers stated.
He also said that although the business runs online for now, the partners hope to "get a storefront service going. As with any business, the partners hope San Angelo To Go fulfills an essential need for the city.
For now though, Beavers said, "We just want this to be recognized as a San Angelo business. We're not that coming-in-from-out-of-town type business. We're here for the community and the people of San Angelo, so we just want to do what we can."
Get more stories like this by signing up for our daily newsletter, The LIVE! Daily.