New Champion Crowned at Friday's Cheeseburger Eating Contest
Friday was National Cheeseburger Day and to celebrate, San Angelo's infamous cheeseburger food truck held a cheeseburger eating contest. There were 14 contestants who set forth to eat the greatest number of cheeseburgers within 15 minutes in front of Lonestar Cheeseburger, at the intersection of Abe St. and W. Beauregard Ave. in downtown San Angelo.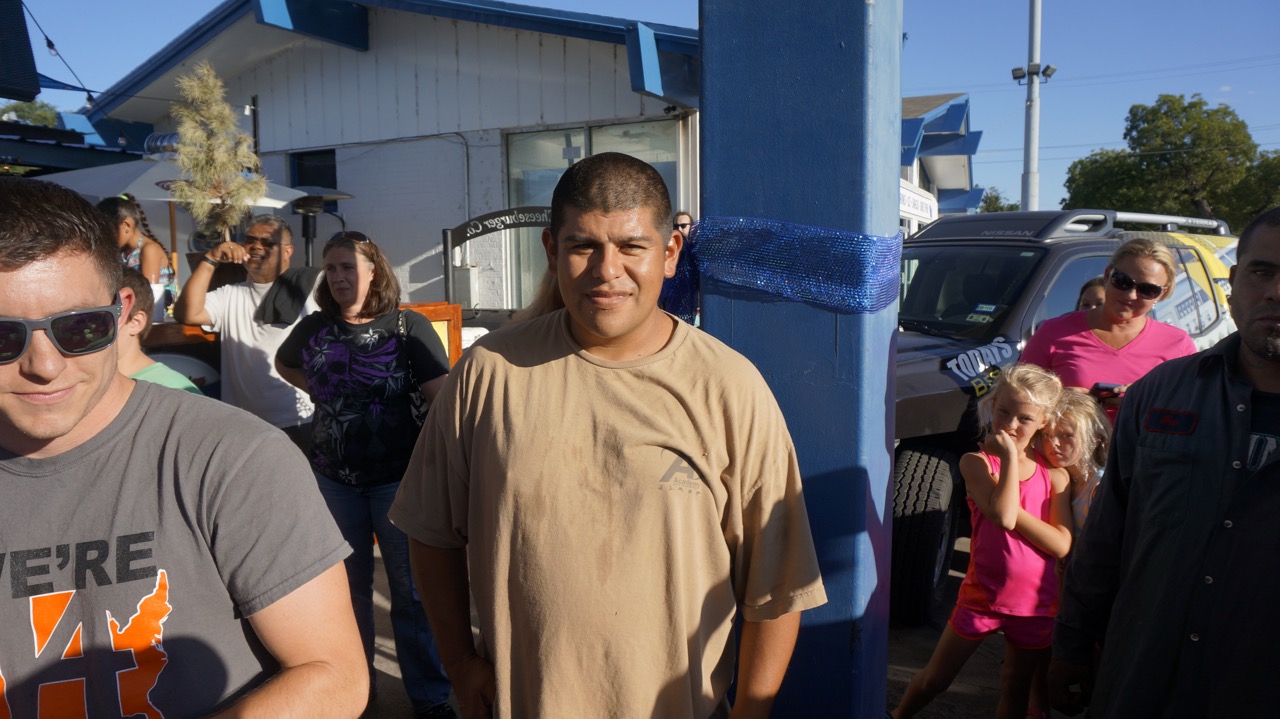 Above: Robert Hererra, the champion. (LIVE! Photo/Joe Hyde)
Contestants had their choice of condiments, ketchup or mayonnaise. One contestant dipped each burger he was about to gulp into a large cup of water.
This is the fourth annual cheeseburger eating contest. According to savvy marketer and proprietor Tim Condon, the crowd this year was larger than last year's. "But the crowd size is only part of the equation. You see all of those phones taking pictures and videoing this? That's going up on social media," Condon said.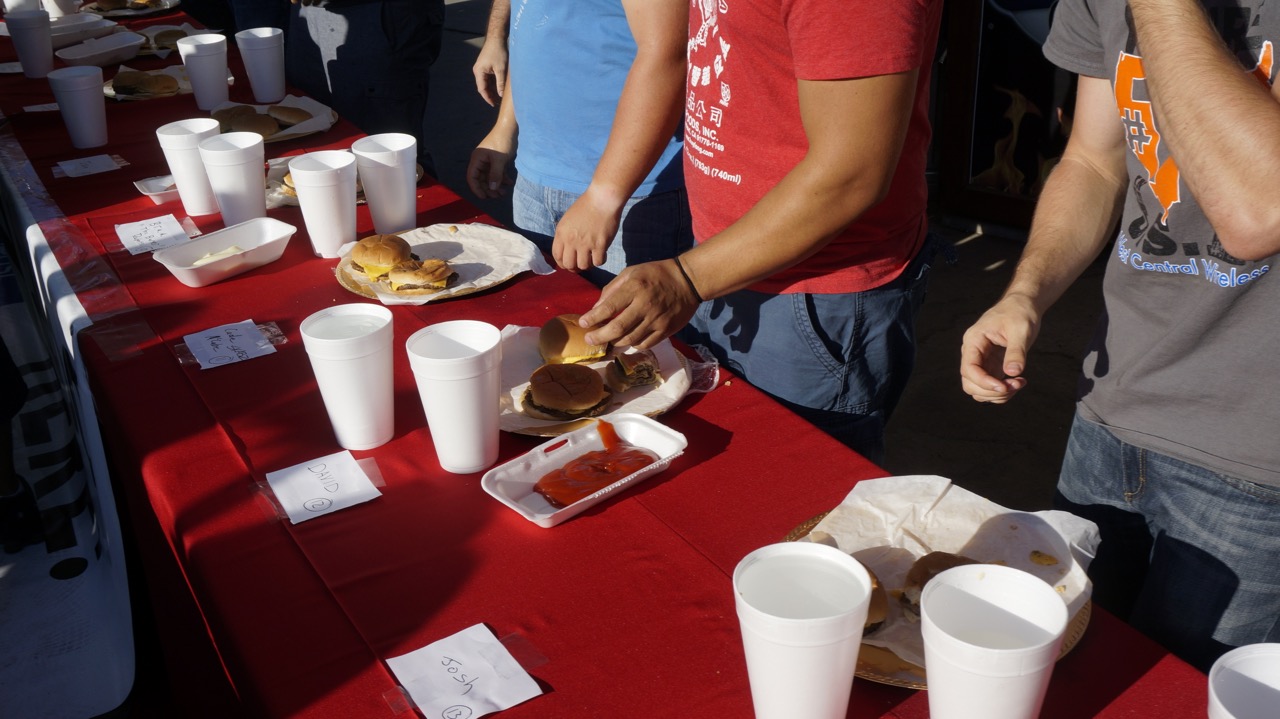 Above: The contest is underway. (LIVE! Photo/Joe Hyde)
This year's winner, Robert Hererra, bested last year's reining champ by ¼ of a cheeseburger, consuming 7.75 burgers to win. He was presented with $500 cash. How did he do it? "I just put all of my focus into it," Hererra said. He ate a light breakfast of cereal early this morning and skipped lunch to improve his appetite.
Get more stories like this by signing up for our daily newsletter, The LIVE! Daily.