Dates

Sep 09, 1926 Nov 18, 2023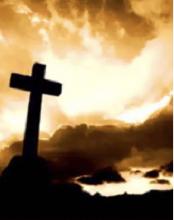 Clifton Riley Curry (C R, Cliff) was born to John Thomas Curry and Oma Cude Curry in Valera, Texas on September 9, 1926. He had his homegoing on November 18, 2023, in San Angelo, Texas at Brayden Park Memory Care with his wife of 75 years beside him. Clifton and Ollie were married on September 16, 1948, at Lenorah Baptist Church in Lenorah, Texas. Clifton was a U.S. Army veteran seeing action in the mop up operations at the end of the War in the Pacific. He was a Christian who served faithfully and was ordained at Bethel Baptist Church in Denver City, Texas on October 30, 1988. He and Ollie were long time members of First Baptist Church of Junction.
Clifton was preceded in death by his parents, John and Oma, three brothers, Tom, Herman, and Monroe; two sisters, Madell, and Norene; three daughters Evelyn, Wanda, and Carolyn. He is survived by his wife Ollie; Two sons, Rodger Curry and wife Nancy of Roswell, New Mexico and John Curry and wife Lynn of Mertzon, Texas. Thirteen grandchildren; Twenty-two great-grandchildren; and four great, great-grandchildren!
Graveside services will be Monday, November 20, at 2 pm in Ballinger, Texas at Old Runnels Cemetery under the direction of Harper Funeral Home of San Angelo, Texas. Clifton's family will be officiating.
Write Your Tribute