Dates

Oct 06, 1931 May 20, 2023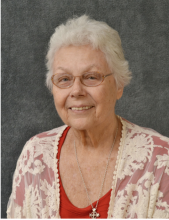 Mary Jane Marshall Butler died on Saturday, May 20, 2023 in San Angelo.

Celebration of life services will be at 1:00 PM on Saturday, June 17, 2023 at the Anglican Church of the Good Shepherd with Father Robbie Hal Scott, pastor, officiating. Arrangements are under the direction of Robert Massie Funeral Home.

Mary Jane Marshall Butler was born on October 6, 1931 in Tallahassee, Florida to Lehnholf and Mary Marshall. She grew up at and loved St. Teresa Beach, Florida. She was a speech pathologist and diagnostician who helped hundreds of preschool children during her long career in Florida and Texas. She moved to Texas in 1964 to marry George Butler, her husband of 54 years. They combined their families and lived together in Houston, St. Teresa Beach, Florida, Glen Rose and San Angelo. She was a faithful member of the Anglican Church of the Good Shepherd.

She was preceded in death by her husband, George; her parents; her sister, Nancy Bramlett; and her son, Bill Austin.

She is survived by her children, Don Butler and wife Marian of Houston; Barbara Barnes and husband Dean of Larchmont, New York, Sarah Marshall of Aurora and Mary Beth Butler and husband Ken Pritchett of Denton, and Nancy Scott and husband Scooter of Mertzon; her daughter-in-law Janet Redden of Aurora; her grandchildren, Kelly Butler, Kevin Butler and wife Nicola, Brad Butler and husband Jamie Gin, Katie Barnes and Josh Roman, Susan Girling and husband Adam, Priscilla Darnell and husband Jason, Marshall Austin, Brandon Pritchett and wife Courtney Hammer, Saxon, Mallory, and Spencer Scott; great-grandchildren Benjamin, Max, and Henry Butler, Lucy and Emily Girling, Nash and Nova Pritchett, and Ellory Darnell.

The family is immensely grateful to the staff of Sagecrest Alzheimer's Care Center in San Angelo, where she was well loved and beautifully cared for.

In lieu of flowers, memorial contributions may be made to the Tom Green County Public Library's PALS program (People Attaining Library Services), which delivered books to Mary Jane regularly in her last years https://www.tgclibrary.com/Pages/Index/226843/donate-to-the-library or to the Dementia Society of America www.dementiasociety.org.
MEMORIAL SERVICE
Saturday
June 17, 2023
1:00 PM  
Anglican Church of the Good Shepherd  
3355 W Beauregard Ave
San Angelo, TX 76904
Write Your Tribute