Dates

Nov 05, 1941 Mar 02, 2023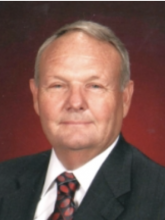 Karl William Bookter, of San Angelo, went to see his Lord on March 2, 2023, at the age of 81.
Born on November 5, 1941, in Snoqualmie, Washington to Bill and Dorothy Bookter, Karl graduated from Mount Si High School in 1960. He was drafted into the Army in 1962, completed basic training in California, and was stationed at Fort Sam Houston in San Antonio where he met the love of his life, Becky Ball. They were married June 25, 1966, in San Angelo. He always joked that they were married on the 26th, and his kids had to look at the wedding invitation to confirm the date each year. After they were married, the couple moved to Mercer Island and Bellevue, WA, where Karl worked for Boeing and attended Seattle University and the University of Washington. After graduating in 1970 with a Bachelor of Arts Degree in Business Administration, he worked for Safeco Insurance before becoming the City Manager of Cashmere, WA. While at Cashmere, Karl and Becky welcomed a daughter, Danielle, and a son, Shawn. They were members of the Wenatchee Valley Baptist Church where he was ordained as a deacon.
In 1976, the couple moved to San Angelo where Karl became the owner and operator of the El Patio Motor Inn. Karl and Becky joined the First Baptist Church of San Angelo where he served as a deacon and taught Sunday School for many years in the preschool, 4th grade, and 6th grade classes. He also served as the director of the 9th grade class for many years. He loved to snow ski and spent many spring breaks driving the bus and teaching kids how to ski. Karl and Becky also served as chairs of the Heritage Committee for the Centennial celebration of First Baptist Church.
Avid supporters of their kids' activities, Karl and Becky served on the boards of San Angelo Soccer Association, Junior and Senior Dance clubs, and various booster clubs. In 1976, Karl joined the Kiwanis Club of West Angelo where he served in many different capacities including a two-year term as Lieutenant Governor. He was honored in 2021 for 45 years of membership. Karl served on the San Angelo Stock Show and Rodeo Parade and Premium Sale committees for many years. Karl was especially proud of his participation on the R/UDAT-SJT committee. Among his many community activities, he was a 40-year volunteer with the San Angelo Relays, and held many positions on the Texas State Hotel/Motel board and the Texas Restaurant Association. In addition, Karl served as a Tom Green County Commissioner from 1994 to 2006.
A train enthusiast, Karl served on the Santa Fe Train Depot Restoration Committee. He also volunteered for the Railway Museum of San Angelo. Christmas at the Bookters wasn't complete until Karl assembled his massive and unforgettable model train snow village, a highlight for kids, grandkids, and neighbors alike.
In 2006, Karl sold the El Patio and began working with the EZ Mount Corporation, for which he enjoyed calling on vendors and attending the annual SHOT show. Karl "retired" in 2018.
Karl and Becky joined Glen Meadows Baptist Church in 2007 and began volunteering their time in all areas of the church. He served as a deacon and was a member of the Generations Sunday School class.
He spent the last few years traveling with Becky on cruises, watching their grandkids' activities, working on the family ranch, and volunteering with the Kids Eat Free program during the summers.
He is survived by his wife of 56 years, Becky Bookter; daughter and son-in-law, Danielle and Trey Mitchell of Frisco, TX; son and daughter-in-law, Shawn and Mandy Bookter of Austin, TX; "adopted" daughter and son-in-law, Grace and Brett Rhodes; granddaughters Megan and Caroline Bookter of Austin, TX; Haley and Becca Mitchell of Frisco, TX; and "adopted" grandchildren, Amber and Darren Rhodes; brother Paul Bookter of Snoqualmie, WA; brother and sister-in-law, Roy and Teresa Bookter of North Bend, WA; sister-in-law and brother-in-law, Sandra and Gene Schkade of San Angelo, TX; brother-in-law and sister-in-law, Don and Susan Ball of San Angelo, TX; and many nieces, nephews, and extended family.
He is preceded in death by his mother and father, Dorothy and William Bookter; stepfather, William Latham; brother, John Bookter; sister-in-law, Jolynn Bookter; step-sister, Flossie Spears; and mother-in-law and father-in-law, LaVerne and Fred Ball.
Visitation will be on Friday, March 10, 5:00 p.m. to 7:00 p.m., at the Harper Funeral Home. A Celebration of Life will be on Saturday, March 11, 2023, at 10:00 a.m. at Glen Meadows Baptist Church with a graveside service at Fairmount Cemetery immediately following, with Scott Cotton officiating.
Pallbearers include: Brian Ball, Bryon Bode, Jim Debenport, Jimmy Debenport, Steve Elliott, Ryan Ingram, Brett Johnston, Derek Lopez, Marc Menchaca, Dusty Pearce, James Robb, Kent Terrill, Michael Wilkinson, and Marlow Wojtek. Honorary Pallbearers include the Men of the Generations Class and The Donut Stop Morning Coffee Crew.
In lieu of flowers, please send donations to Kiwanis Club of West Angelo or Glen Meadows Baptist Church (Kids Eat Free or the Blessing Boxes).
Family and friends may share condolences and sign the online register book at www.harper-funeralhome.com.
Write Your Tribute