Dates

May 11, 1940 Jan 14, 2023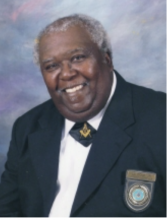 L.C. Cole, Jr. was born on May 11, 1940 in Electric Mills, Mississippi to L. C. and Ora Lee (Frazier) Cole, who both preceded him in death. Several years after his birth, his family relocated to Gary, Indiana where L.C. attended and graduated from Froebel High School in 1959 and later married Yuvern I. Cole who preceded him in death in 2019.
L.C. Cole, Jr., lived a full and prosperous life. Shortly after graduating high school he enlisted in the United States Air Force where he served as a Civil Engineer and received awards for Small Arms Expert Marksmanship, NCO Professional Leadership Ribbon, Air Force Longevity Ribbon, National Defense Service Medal and the Republic Vietnam Campaign Medal just to name a few. During his service to his country, he served at least one tour in Vietnam, lived in Spain, Germany, Las Vegas, and various military installations in Texas until his retirement in 1991. Although he served in the military, he worked in several positions at Goodfellow Air Force Base and around San Angelo beyond his retirement. Mr. Cole has worked as the Base Operator, Billeting Clerk, NCO Club night manager, and the Commissary. He also sold insurance for NCOA and served as a cashier at Circle K. The brother never sat still…many of these positions were served simultaneously.
In addition to his many positions, L.C. was involved in many civic and faith based activities. He was most proud to serve God as a member of St. Paul Baptist Church and even more proud to be a member of the Jackson Lodge #15 F & AM, PHA where he received numerous awards and accolades.
L.C. Cole fought a good fight until God called him home on the evening of January 14, 2023. His physical body is gone, but his memory will live on in all of us who loved him dearly. He leaves behind to mourn his passing are his sons Edward A. Cole of Austin, TX, Kerry V. Cole of San Angelo, TX, Marquise D. Cole-Harris of San Angelo, TX and his daughter, Dr. Teresa A. Lawrence-Jones (Louis Allan) of Lockport, IL; his sisters, Dorothy Kennedy-Figaro, San Angelo, TX and Michelle E. Cole, San Angelo, TX; two grandchildren, Natalie Rivera of San Angelo, TX and Markus Cole of San Angelo, TX and a host of nieces, nephews and special friends. He is preceded in death by two daughters, Michelle E. Cole and Anita M. Cole; two sisters, Beatrice L. Cole, Ora J. Cole, one brother, Eddie P. Cole, and one niece, Angela R. Cole.
The family will receive friends for visitation from 5:00 P.M. - 7:00 P.M., Friday, January 20, 2023, at Harper Funeral Home. The Funeral Service will be 11:00 A.M., Saturday, January 21, 2023, at St. Paul Baptist Church. The burial will follow at Lawnhaven Memorial Gardens. 
Family and friends may share condolences at www.harper-funeralhome.com.
Visitation
Friday, January 20, 2023
5:00PM - 7:00PM
Harper Funeral Home 
2606 Southland Boulevard 
San Angelo, TX 76904
Funeral Service
Saturday, January 21, 2023
11:00 AM
St. Paul Baptist Church 
1011 Martin Luther King Blvd 
San Angelo, TX 76903
Write Your Tribute