Dates

Jan 05, 2023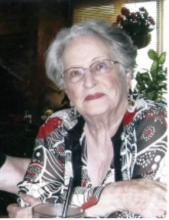 Our beautiful mother, Granny Max, and dear friend, Maxine Rose Alcorn Long, has joined her heavenly Father after a blessed life of 101 years on earth. She was born at home, in Irvine, KY, January 4, 1922, to Vernon and Nannie Lee Rogers Alcorn.
She was a 1939 graduate of Irvine High School and attended Eastern Kentucky University.
She married Samuel S. Long, JR on August 27, 1941, in Irvine, KY. They were married 59 years until his death in 2000.
At the time of her death, she was a member of St. Mark Presbyterian Church, Pocahontas Chapter of Daughters of the American Revolution, and PEO Chapter FG.
She was devoted to her family and was involved in all parts of her children's lives. She cherished them. She adored her mother and father and was always there for them until their death. She spent a majority of her life helping others as a volunteer. She loved arts and crafts, antiques, bridge, genealogy, travelling, horse racing and her Kentucky roots.
She was preceded in death by her husband Samuel S. Long, Jr, Roger Alcorn and Margirie Alcorn (infant brother and sister) brother Henry Douglas Alcorn, her parents, and grandson Stephen Long.
Survived by and cherishing her memory are children: Larry (Pat) Long of Midland, Brenda (Ken) Fry, grandchildren Greg (Dacey) Long of Austin, Paul Fry (Kristie) and Christine Munsell of San Angelo, Great Grandchildren Taylor (Josh) Younts, Michael Fry and Lucas Long (Austin), Jake Johnson, and Harloe Ramirez, great great-grandson, Asher Younts and great great-granddaughter Lakelyn Younts. One nephew, Steve (Tammy) Walton of Yelm, WA.
Larry's marriage to Pat brought her beloved children to the union: Tricia Bolin (Davy), David Hood (Gina) and Cindy Cook (David) and their children and grandchildren (Taryn, Jason, Kaeti, Bria, Heather, David and Samuel). Many cousins and cherished friends.
Special thank you to Visiting Angels, especially Esmi Gomez, Jennifer and Victoria, for helping me take care of Mom and giving her love and companionship.
Heartfelt appreciation to Hospice of San Angelo (HOSA) for your guidance and care of Mom until the end. Araceli, Monica, Debbie, Becky, DJ, Crystal and Elizabeth – just to name a few of the wonderful people in this organization. Please consider a memorial donation to HOSA in lieu of flowers. Mom would like that.
Funeral services will be held at Harper Funeral Home on Saturday, January 14, 2023 at 10:00 AM. Interment will follow at Fairmount Cemetery.
Pall Bearers will be grandsons and great-great grandsons.
Online condolences can be shared at www.harper-funeralhome.com.
Funeral Service
Saturday, January 14, 2023
10:00AM
Harper Funeral Home 
2606 Southland Boulevard 
San Angelo, TX 76904
Write Your Tribute