Dates

Apr 17, 1949 Dec 31, 2022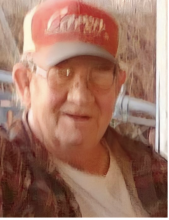 John Henry Burney, 73, passed away Saturday, December 31, 2022, in San Angelo.

Public Viewing will be from 10:00 Am until 8:00 PM Tuesday, January 3, 2023, at Robert Massie Funeral Home. Funeral Service will be at 10:30 Am Wednesday, January 4, 2023, at Robert Massie Riverside Chapel. Arrangements are under the direction of Robert Massie Funeral Home.

Mr. Burney was born April 17, 1949, in San Angelo where he was a lifelong resident. John attended the Job Corp at the age of 17. He served his country in the Army including two tours in Vietnam. He was a driller in the oil field and worked for Burney Tree Service, helping trim trees. John liked working on small engines and was an avid fisherman always with a good story to tell.

Survivors include his two sons, Jackie Wayne Burney of Reno, Nevada, and Joshua Burney of San Angelo; three brothers, Calvin Burney, Jerry Burney, and Jackie Burney and wife Dianna all of San Angelo; and 5 grandchildren; John was preceded in death by his parents, Charles and Beulah Burney; and a son, John Burney.
PUBLIC VIEWING
Tuesday
January 3, 2023
10:00 AM to 8:00 PM
Robert Massie Funeral Home
402 Rio Concho Dr.
San Angelo, TX 76903
---
FUNERAL SERVICE
Wednesday
January 4, 2023
10:30 AM
Robert Massie Riverside Chapel
402 Rio Concho Dr.
San Angelo, TX 76903
Write Your Tribute