Dates

Apr 18, 1956 Dec 25, 2022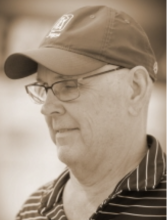 Randall Wayne Smith, 66, of San Angelo, Texas passed away peacefully on December 25, 2022, at his home. Randall was born in Port Arthur, Texas, on April 18, 1956, to his parents Herman Lloyd Smith and Irma Lorraine Slaughter Smith.
On May 12, 1978, he married the love of his life Audrey Lesley in Lawn, Texas. He started working in the family business at Moore's Bicycle Shop in Abilene, Texas. Then started Concho Bike Shop in San Angelo, which is now Concho Power Equipment and has worked there for the past 34 years.
He was a devoted Dallas Cowboys fan, and loved playing golf, it didn't matter if it was 40 degrees or 106 degrees he would still play regardless of the weather. He had the opportunity to play golf in many countries.
He is survived by his wife of over 44 years, Audrey Smith, his children, Justin Smith and wife Michelle, of San Angelo, and Jennifer Flores, of San Angelo, his grandchildren, Tyler Flores, Kinley Flores, Summer Bewick, Kaylee Bewick, and Kyla Bewick, his siblings, Don Smith, Sandra Smith, Glenn Smith, and Jo Ann Barton, and his dear friend since the second grade, Gene Lantrip who he got to attend many Cowboy games with.
Visitation will be held on Tuesday, December 27, 2022, at Harper Funeral Home from 5:00pm-7:00pm. Funeral service will be held on Wednesday, December 28, 2022, at Harper Funeral Home at 1:00pm with pastor Paul Shero officiating. Burial to follow at Fairmount Cemetery. Pallbearers will be his nephews, Jon Barton, Brian Barton, Clint Lesley III, Clark Smith, and Aaron Lesley, and his grandson, Tyler Flores.
Visitation
Tuesday, December 27, 2022
5:00PM - 7:00PM
Harper Funeral Home 
2606 Southland Boulevard 
San Angelo, TX 76904
Funeral Service
Wednesday, December 28, 2022
1:00PM
Harper Funeral Home 
2606 Southland Boulevard 
San Angelo, TX 76904
Write Your Tribute