Dates

Apr 11, 1947 Dec 18, 2022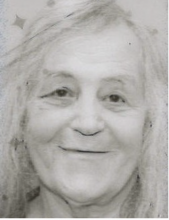 Charlene Kimball, 75, passed away Sunday, December 18, 2022, at her home.

No services scheduled at this time. Arrangements are under the direction of Robert Massie Funeral Home.

Ms. Kimball was born on April 11, 1947 in Denison. Charlene graduated from high school in 1965. She was a Vietnam Veteran of the US Navy serving from 1969-1975. Charlene was a resident of San Angelo.

Charlene is survived by her longtime friend, Renee Morgan of San Angelo.
Write Your Tribute