Dates

Mar 21, 1953 Nov 30, 2022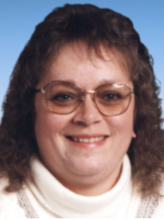 Deborah Lee (Evans) Graham
Died at 69 Years Old on 30 November 2022 San Angelo Texas.
Born in Schenectady, NY 21 March 1953 to Carolyn Edith Chatrow.
Deb married James (Jim) Boyd Graham on 29 September 1973 Trinity Luthern Church in Schenectady, NY. Deb and Jim raised two sons Timothy James born in Germany and Matthew Nelson born in England. Deb was a very loving of her husband and strong supporter of his Air Force career.
Deb attended Ellis Hospital School of Nursing in Schenectady, NY. She also attended Howard College in San Angelo, TX, earning an AAS in Medical records in May 2008. Deb then worked for Shannon Medical Center in Medical Records until May 2017 when medically retired. Deb enjoyed working in the transcription department with the doctors. Deb was the treasurer for the Concho Valley Health Information Management Association. Deb held other jobs excelling in both as a store manager for Dollar General and year book photo copier checker for News Photo in San Angelo, TX, a job she thoroughly enjoyed.
Deb was a dedicated supporter of the Boy Scouts and was the treasurer of Cub Scout Pack 2 in
Ballston Spa NY.
Deb enjoyed making crafts for the home, family members, and work colleagues for special occasions concerning birthdays, promotions, Christmas and fundraisers. She was very talented and creative.
Deborah is survived by her husband Jim, sons Tim (Kari) and Matthew (Julie) and five grandsons Kristen Llanez, Ayden Matthew Graham, Brendan Estrada, Christopher Estrada, Kameron Estrada and two great grandchildren Jayc and Brayden Estrada.
Funeral will be held Monday, 5 December 2022 at 2 pm at Harper Funeral Home 2606 Southland Blvd., San Angelo TX 76904. Burial will be in Gerald B. H. Solomon Saratoga National Cemetery in Saratoga, NY.
The family asks that donations be made to the American Cancer Society in lieu of flowers.
Thank you to the Shannon Hospital emergency room and hospital staff.
Thank you for the loving care provided by San Angelo Rehabilitation and Nursing Home, Enhabit Home Health, especially Tina and Jana, and to Visiting Angels especially Gorgina.
Family and friends may share online condolences at www.harper-funeralhome.com
Funeral Service
Monday, December 05, 2022
2:00PM
Harper Funeral Home 
2606 Southland Boulevard 
San Angelo, TX 76904
Monday, December 05, 2022
2:00PM
Harper Funeral Home 
2606 Southland Boulevard 
San Angelo, TX 76904
Write Your Tribute