Dates

Feb 09, 1935 Nov 23, 2022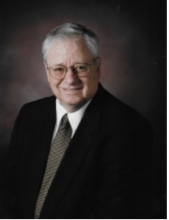 Jerry Bob "JB" Fraley, 87, passed away peacefully, surrounded by family, on Wednesday, November 23, 2022.
JB was born on February 9, 1935, in Sweetwater, Texas, to Willie Earl and Ruby Sybil Fraley.
He graduated from Abilene High School in 1953, where he was on the varsity basketball and baseball teams. JB attended Texas Tech University and graduated with a degree in Petroleum Engineering in 1958. He was a member of Kemas, and the first class of Phi Gamma Delta.
JB was an avid hunter, fisherman and golfer. He had a passion for golf that will live on through his grandchildren and great-grandchildren. JB's second home was San Angelo Country Club, where he played golf and developed lifelong friendships. JB served as President of San Angelo Country Club and was on several committees. He was a successful businessman, owning and operating Concho Concrete for 40 years.
Upon retirement, he and Lisa moved to Ruidoso, New Mexico, where JB made many new friends playing golf at Alto Lakes Golf and Country Club. While there, he served on several commissions and as President of the Board of Directors. JB also served as President of the Ruidoso Downs Jockey Club. As his health declined, JB and Lisa moved to Lubbock in 2019 to be closer to doctors and family.
JB is survived by his loving wife of 37 years, Lisa Fraley, his children Susan Loverin and husband Denny of Fort Worth, Jay Fraley of Austin, Mark Fraley and wife Karen of San Antonio, and Sara Mundell of Dallas. He is also survived by his grandchildren, Cody Loverin and wife Kate of
Houston, Tiffany McKelvey and husband Marc of Aledo, Garrett Loverin and wife Jody of Argyle, Dalton Fraley of Austin, and Logan Fraley of Lubbock, as well as 8 beautiful great-grandchildren, and several cousins and nephews.
He was preceded in death by his parents and brother, Billy Jack Fraley.
JB was loved by all who knew him. He will be remembered as a loving husband, father, grandfather, great-grandfather, uncle, and friend.
A graveside service will be held at Lawnhaven Memorial Gardens on December 3, 2023, at 3:30 p.m., and a Celebration of Life will be held at San Angelo Country Club at 5:00 p.m.
In lieu of flowers, please consider a donation to your local Humane Society, food bank, or charity of your choice.
Graveside
Saturday, December 03, 2022
3:30PM
Lawnhaven Memorial Gardens 
4989 FM Highway 1223 
San Angelo, TX 76905
Write Your Tribute