Dates

May 17, 1935 Nov 23, 2022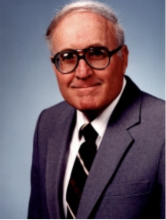 Elmer H. Ocker, age 87, of San Angelo passed away on November 23, 2022. He was born on May 17, 1935, in San Angelo, TX to Frank and Margaret Ocker.
He is survived by the love of his life Maurine Eckert Ocker whom he was married to for 67 years; son Steven Ocker and wife Amy; daughter, Vanalyn Ringo and husband Robert; grandchildren, Aaron Ocker and wife Kelli, Morgan Ocker, Adyson Ocker; sisters, Bernice Michulka, Sideona Dankworth. Elmer is preceded in death by his siblings, Lester Ocker, Evelyn Michulka, Laura Henneck.
A open viewing will be held on Sunday, November 27, 2022 from 12:00 to 5:00 PM at Harper Funeral Home. Services will be held on Monday, November 28, 2022 at 2:00 PM at Harper Funeral Home. Interment will follow at Fairmount Cemetery.
To describe Elmer, the fruits of the Spirit immediately come to mind … love, joy, peace, patience, kindness, goodness, faithfulness, gentleness, self-control.
Viewing
Sunday, November 27, 2022
12:00PM - 5:00PM
Harper Funeral Home 
2606 Southland Boulevard 
San Angelo, TX 76904
Funeral Service
Monday, November 28, 2022
2:00PM
Harper Funeral Home 
2606 Southland Boulevard 
San Angelo, TX 76904
Write Your Tribute