Dates

Oct 28, 1954 Nov 18, 2022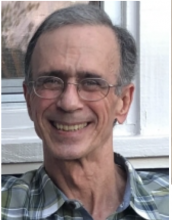 Kelly Bryan Buechler of Carrollton, Texas, passed away after a brief but difficult illness on November 18, 2022.
He was born October 28, 1954, in Grand Island, Nebraska, the second of two boys from Gerald Boehm Buechler and Kathleen Kelly Buechler. He grew up in Grand Island having many misadventures with neighborhood friends in that little plains town with a nearby park that bore his family name.
After high school graduation, Kelly attended University of Nebraska - Lincoln where he was awarded a Bachelor's in Journalism in 1976 followed by an MBA in 1980. He took his banking skills to Texas – a fresh adventure where he knew no one – living briefly in Houston, then in Dallas and San Antonio.
His children were born, and eventually Kelly's focus shifted to being heavily involved in their schools, acting as soccer coach, basketball coach, sports coordinator, father's club founder, and eventually the president of the parent association at St. Thomas Aquinas School. Through that parish, he converted to Catholicism in 2003.
It was around this time that Kelly decided to pursue a career change. After several years of coursework and student-teaching, he was certified as a special education teacher in the state of Texas in 2004. He accepted a job as a special education teacher in the math department at R.L. Turner high school in Carrollton, Texas, where he would dedicate the next eighteen years of his life. Kelly made a difference every day, helping hundreds of students over the years to stay on track and to graduate, opening life's fullest opportunities to them. He spent countless hours outside of school thinking about his students and how to be the best resource for them. He was loved and appreciated by his fellow teachers, several of whom came to be with him on his last day. Kelly was proud of his students, proud of his job, and genuinely wanted to be impactful in teaching.
Everyone in his life benefited from Kelly's sense of humor, especially the dad and math jokes, and from his love of long, deep discussions.
Kelly is survived by his son Bryan Buechler of Denton, Texas, his daughter Mary McGiffin, son-in-law Danny McGiffin of Reston, Virginia, and his seven grandsons: Brendan, David, Matthew, James, Finn, Daniel, and Luke. Bryan and Mary also wish to thank their mother, Margaret Mertz Iott, who was with him when he entered the hospital, with him when he breathed his last, and with him every day in between providing the care, comfort, and reassurance Dad needed to go to his rest.
A Mass will be said for Kelly at Mary Immaculate Catholic Church in Farmers Branch at a future date. Burial will be at Fairmont Cemetery in San Angelo, Texas, on Saturday, November 21, 2022, with time still pending. Arrangements are being handled by Harper Funeral Home in San Angelo.
Memorials can be made in his name to North Texas Food Bank or Catholic Charities.
Write Your Tribute