Dates

Oct 24, 1954 Sep 22, 2022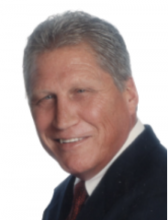 Richard Kem Freeman, age 67, was called home on Wednesday, September 22, 2022. He was born in Lubbock, TX on October 24,1954 to Richard Harford and Carol Nicholson. Richard spent his entire life in the insurance industry. He worked for Lindsey-Newsom in San Angelo, then owned Frontier Adjusters for several years. His career eventually continued into being a catastrophic adjuster and he travelled to many states around the country. He worked the Katrina Hurricane event and ate many meals off of the Red Cross vans. He went on to California to work wildfires, then to Iowa and Nebraska for flooding disasters. His favorite assignment was in New York City to work Superstorm Sandy. He eventually retired in 2019.
Richard was a wonderful husband, father, grandfather and friend. He loved his grandkids and was lovingly referred to as "TP". Music was his passion and he loved playing his guitars.
Richard is survived by his wife of 28 years, Debbie, his sons, Heath and Jason Freeman, stepchildren Holly (Thurman) and husband Steve and Hunter Price. He was extremely proud of his grandchildren, Stryler and Kyler Price and Taylen (Tay Tay) and Jackson Thurman. Survivors also include his sister, Sheree Terry and brother Jon Copeland, stepsiblings Claude Carol, Vince and Sabrina Freeman and several nieces and nephews. His very special survivor is his dog "Minnie".
Special thanks to the Shannon ICU and physicians for their quick response and care he received.
A memorial service will be held at 10:00am on Monday, September 26, 2022, at Harper Funeral Home.
Memorial contributions may be sent in memory of Richard, to Concho Valley Paws
Write Your Tribute